As the 25th edition of IDFA kicks off in Amsterdam today, realscreen examines the exceptional recent crop of films focusing on the Israel/Palestine conflict, and looks at how filmmakers and execs in the region are moving the conversation forward.
Among critics, commissioners, filmmakers and festival programmers, a consensus is emerging of 2012 as a breakout year for documentaries dealing with the Israel/Palestine conflict.
While most years tend to see at least one strong doc dealing with the decades-long Middle Eastern discord, this year has seen the emergence of at least five, with The Gatekeepers (pictured above), 5 Broken Cameras, The Law in These Parts, State 194 and A World Not Ours all making significant waves on the international festival circuit.
These films have not only been seen as the cream of the crop in their subgenre, but have also become some of the most acclaimed docs of the year. 5 Broken Cameras, for example, has picked up more than 20 festival prizes so far, including the World Cinema Documentary Directing prize at Sundance, two IDFA awards, and trophies from Sheffield Doc/Fest, Traverse City and Cinema du Reel.
Meanwhile, The Law in These Parts – which sees members of Israel's military legal corps frankly discussing developments in the Occupied Territories since Israel conquered the West Bank and Gaza Strip in 1967 – picked up the Sundance Grand Jury Prize for World Cinema Documentary, as well as prizes from Hot Docs, Full Frame and the Jerusalem International Film Festival (JIFF).
"There's no question to me that a lot of the basic 'This is the situation' films have been made, and now you're looking to deepen the conversation and deepen the questions, and reveal the broader complexity," says Alesia Weston (pictured below), executive director of the Jerusalem Film Center (JFC), which organizes JIFF.
Weston, who earlier this year left the Sundance Institute's Feature Film Program to take on the role at the JFC, adds that an overabundance of films on the conflict is driving the stakes for innovation higher for filmmakers.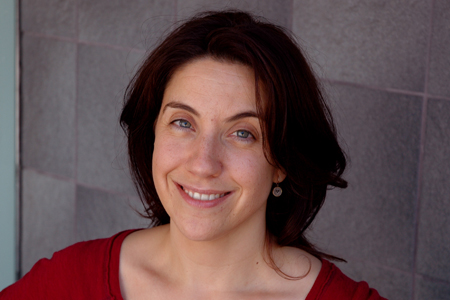 "It does become a bit about whether this issue is something we've seen 25 times already, and whether it adds anything to the conversation," she says.
It was this idea of saturation that originally led Guy Davidi, one of 5 Broken Cameras' two directors, to reject co-director Emad Burnat's original request to help him make a documentary about life under occupation in the Palestinian village of Bil'in.
"I told him I didn't see a reason to do another film about the non-violent movement, because others were doing that," Davidi explains. "There was Bil'in My Love in 2006, and there was Budrus, which was being produced at that time. So I said to him, 'I don't think so.'"
Davidi was also wary of the fact that he, as an Israeli, might find it difficult to work with Burnat, a Palestinian, on account of both logistics and external perceptions. "It's not an easy kind of collaboration," he says.
"Of course it looks good when you present it, but it's very challenging. First of all I would always be in a role where I'm a professional filmmaker and he's not, so just to be able to work together and speak the same language is very difficult.
"Emad is a villager basically, he's never signed a contract in his life. Then again, I'm in a weak position because, being an Israeli, I'd always be in a position where I'll be judged on whether I'm exploiting him. With everything that would happen in our work together, I would be 'The Israeli Guy.' That's not an easy position to put yourself in."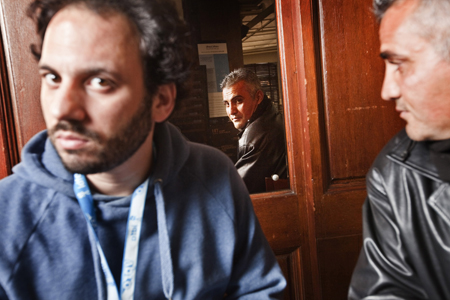 Nevertheless, after giving the project consideration and convincing Burnat (pictured above, right) to make himself central to the film's storyline, Davidi (pictured left) realized the appeal of 5 Broken Cameras' longitudinal nature, with considerable potential for footage shot over a five-year period.
(Also falling into the longitudinal category is Mahdi Fleifel's A World Not Ours, which was shot over many years at a Palestinian refugee camp in Lebanon. The doc picked up three top awards at the Abu Dhabi Film Festival in October, after premiering in Toronto a month earlier.)
Davidi says he also became attracted to the idea of working in a role that would entirely support a Palestinian narrative.
"It would be politically more interesting for me to collaborate with Emad in a role where I empower his voice; in one way it would be more challenging personally, because my ego would be completely reduced," he explains. "He's the face of the film, he's telling his story, and it's his footage. It wasn't easy for me to accept, but I was there to empower his voice.
"And politically that's very interesting also, because a lot of Israeli films use the occupation of Palestine to talk about themselves – to talk about their problems, even to talk about their guilt; to accuse themselves. But even when it's criticizing, it's still dealing with ourselves. Whereas with this film, I'm there to serve [Burnat's] voice."
The Law in These Parts and The Gatekeepers, two of the year's best conflict docs from Israeli directors, definitely – and unashamedly – fall into the self-analyzing category described by Davidi.
The latter was quickly acquired by Sony Pictures Classics after premiering at JIFF, and played for the first time in North America at Telluride this fall, winning rave reviews. Between Colorado and its official screening at TIFF a few days later, the doc picked up major Oscar buzz, with press on both U.S. coasts now considering it a contender for the Academy Award for best documentary feature.
The Gatekeepers consists primarily of interviews with six former heads of the Shin Bet — Israel's foremost intelligence and security agency — all of whom have never been interviewed before on screen.
Blending high-end CGI and archival footage to powerful effect, the former spymasters talk about their roles in Israel's decades-long counter-terrorism campaign, discussing their methods and decisions, and reflecting on whether the ends ultimately justified the means.
Topics on the table include torture, terror, assassination and collateral damage, but what makes the doc so compelling is the frankness with which the subjects speak.
The film, made with a budget of more than €1 million (US$1.29 million) for Israel's Channel 1 (which will air it as a five-part series) owes a lot stylistically to Errol Morris's landmark doc The Fog of War, which Gatekeepers director Dror Moreh (pictured below) described as being "a textbook" for his film.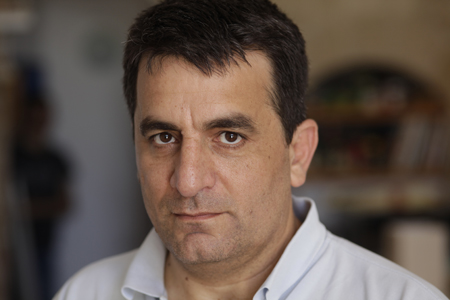 The filmmaker spent between 12 and 15 hours with each interviewee, grilling them about their tenures as heads of the organization. "I had a few researchers who would prepare at least 70 or 80 pages of bio for me for each one of them, which I read very carefully," Moreh explains. "Sometimes I had 20 pages of questions – so I knew from the beginning how I would conduct the interviews.
"But I knew also that I wanted them to take place in an environment where they would feel very comfortable. So I tried to do it in their homes or offices, and though the interviews were on green-screen, I brought the green-screen to their houses."
Moreh says that culling such a huge amount of footage into a lean, 95-minute feature was the most difficult task of the whole process. "I left my kidney, my heart, my hands and a lot of my organs on the editing room floor," he jokes.
"There were a lot of things that went out that were amazing, but at the end of the day I wanted to reach a wider audience. And I think the fact that I knew that I could do five chapters for Israeli television acted as a release mechanism, to allow me to give up a lot of the stories which I thought were essential for the movie."
The other key challenge for the filmmaker, when dealing with so much interview footage, was ensuring he conveyed each subject's views in as fair and balanced a fashion as possible. "It was very important for me also to not manipulate what they say, because I have a lot of power," offers Moreh.
"I could've manipulated their words very easily. But I didn't want to create a context that was not something they believe or support."
That said, Moreh does not believe that it is possible for a filmmaker to make a doc without inputting his or her own point of view.
"Every time someone holds a camera and interviews someone, he puts his point of view in," he offers. "Even a newsreel has a point of view. Someone tries to tell you that he's bringing both sides, but I've never believed that. Every documentary has a very strong point of view behind it, and definitely I came to this film with a point of view which I wanted to emphasize."
Indeed, despite the success of many of this year's best Israel/Palestine docs, controversy never tends to be far away. And the most frequent criticisms tend to regard balance, fairness and neutrality – something difficult to achieve with documentaries at the best of times.
Despite the fact that criticism of Israel's role in the Occupied Territories in The Gatekeepers comes entirely from top-level Israelis, the film still drew fire from some audience members at the Toronto International Film Festival, with one exasperated viewer at a post-screening Q&A asking Moreh when someone was "finally going to make a film offering the Israeli point of view."
Passions run high, but as far as Weston is concerned, JIFF's role – and to a certain degree that of most film festivals – is simply to pick the best films available in any given year.
When programming a controversial doc, "I don't find myself going, 'Oh God, we have to go and find another opposing view,'" she says. "We program the best of what's out there; it's not our job to say, 'We need a pro-Palestinian [film], a pro-Israel, a pro-left wing or pro-right wing…' I don't feel that responsibility."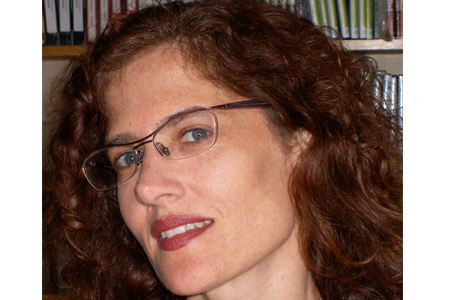 Cinephil MD Philippa Kowarsky (pictured above) agrees that the notion of balance is not an important consideration for her. As head of the Tel Aviv-based distributor, she sees plenty of docs on the Israel/Palestine conflict each year.
But to make the cut for her indie's small slate, docs have to be exceptional, which for her is "something that couldn't have been made five year ago – it has to be relevant, current and different in its form for 2012, 2013 and 2014."
Cinephil is handling distribution of The Gatekeepers (on which Kowarsky is also a producer) outside of North America, as well as Dan Setton's State 194 (pictured below), which follows Palestinian Authority Prime Minister Salam Fayyad's quest to have Palestine recognized by the United Nations as an independent state.
While balance is not a key concern for her, Kowarsky says her own views on the conflict do very much influence the kinds of films she would pick up for distribution.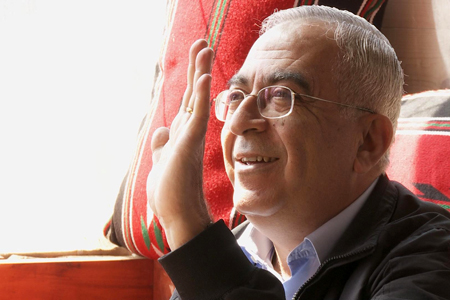 "I would never sell a film, even if it was brilliant, if I didn't agree with it ideologically," she says. "I wouldn't take a film that I felt was too right-wing. How could I sit and persuade someone to buy a film that I didn't believe in? If I can't relate to the premise and I don't believe in it, I can't sell it. I don't feel I owe anyone in the world a balanced slate."
Looking to the future, the probability of resolution – twin state or otherwise – to the ongoing conflict appears remote at present, which means there will likely be many more Israel/Palestine docs to come.
Nevertheless, there is a palpable sense that documentaries about the ongoing struggle are evolving. "The conflict is a little bit like a stage right now, where we know the actors, we know what is happening – and the film community has seen so many films about the subject," offers Davidi.
"So now it's about what kind of thing we can do with the known players, which makes for a very different approach to documentary. As filmmakers, we have to be more creative and find new ways to shape the story, with new strategies, understandings and ideas."