Swedish prodco Meter Television has named Björn Persson (pictured above) as managing director, and Madelene Hansson as deputy MD.
Persson replaces Anna Rydin, who left the Shine Group-owned company last year, and takes on his post immediately. He brings production experience from Strix, Lundin & Co, Titan and previously worked at Meter Television as a producer.  He was also a journalist, working at news agencies and newspapers.
Hansson (pictured bel0w) was previously the international business and sales director at Metronome Film & Television. She has also held international strategies and sales roles at Embassy Row and Strix.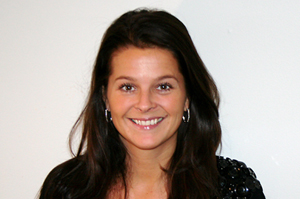 Meter Television produces entertainment and factual, including Luxury Trap, Stars in the Castle, Family Links and Swedish Hollywood Wives. It is part of Metronome Film & Television, which was bought by the Shine Group in 2009.
"Meter will now be led by these two well-qualified, well-established colleagues, already so familiar with our business," said Bertil Rosenlund, CFO of Metronome Film & Television. "Bjorn and Madelene complement each other very well. Björn with his broad and solid experience in production and Madelene with her international perspective."