Talking exclusively to realscreen, former Fox Networks Group president David Haslingden (pictured) says he has "big plans" for his new Australasian super-indie, which will likely include further prodco acquisitions.
Last August saw David Haslingden calling time on a 20-year career with U.S. giant Fox, stepping down as president and COO of the Fox Networks Group (FNG), which encompasses the Fox Broadcasting Company, Fox International Channels (FIC), FX, Fox Sports Media Group and the National Geographic Channels portfolio.
During his time with the company, he helped create and launch FIC, which now operates more than 350 channels worldwide, and served for a decade as CEO of National Geographic Channels International (NGCI).
Since returning to his native Australia, Haslingden has been quietly working to build an as-yet-unnamed Australasian super-indie, as revealed by realscreen on Tuesday (February 19).
Through the under-the-radar acquisition of NHNZ and its subsidiaries last fall, and a recently closed deal to acquire Northern Pictures, he has established a portfolio that gives him a footing in New Zealand, China and Washington DC (via NHNZ); Australia (via Northern Pictures); and Singapore (via NHNZ subsidiary Beach House Pictures).
And he is not done yet. Talking to realscreen by phone from Australia, Haslingden says he will "almost certainly" look to expand the venture with further company acquisitions – and not just in the Asia-Pacific region.
"We'll endeavor to grow until we feel we've reached the point that scale becomes a burden, rather than a benefit," he says. "I believe that the way that media is moving, value is inexorably shifting towards those who actually have the ability to create engaging content."
Haslingden explains that he first began talks with NHNZ last fall, as he was working out his exit from Fox. "I knew that NHNZ was an asset that the company [Fox] was considering selling, because of the split of the business, and it's an asset that has actually indirectly reported to me for 10 years or so, so I knew it very well," he explains.
"I thought it was strategically well placed and geographically in the right location. And I thought the model that NHNZ had successfully exploited – of building a production company in a local market that was producing shows at world standard – could be replicated in other markets, if the local producers in those markets could be given some capital and some overriding strategic direction and scale.
"So I felt there was an opportunity to build a network of quasi-independent local production companies, particularly in the Asia-Pacific part of the world, although not only in that part of the world."
During his two decades at Fox, Haslingden says that one of the things he learned was that there's "nothing quite as powerful as local programming" – a key consideration he carries with him into this new production venture.
"We'd been frustrated at Fox and National Geographic by the relative immaturity of a lot of the local production industries in the television markets where we felt there was significant growth potential," he offers.
"There are many other markets where I think strategic opportunity exists, and we will try to have a presence in those markets and grow," he adds. "I think we proved at Fox that you can actually build very substantial organizations by aggregating businesses from all around the world and operating them in a coordinated and cohesive way."
After taking control of NHNZ in October, Haslingden has spent the start of 2013 in talks with Sue Clothier's Northern Pictures, which is behind ABC Australia/CBC/History UK copro Darwin's Brave New World, and SBS's Once Upon A Time In Cabramatta.
The Sydney-based prodco was founded three years ago by Clothier (pictured below), a former general manager of ScreenWorld.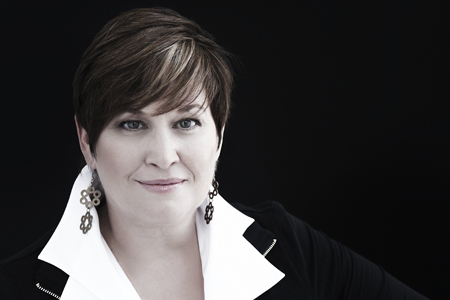 "I've known of [Clothier] for many years, and I got to observe her work through a coproduction between Northern Pictures and Beach House Productions [for the ABC Australia series Kakadu]," Haslingden says. "I met a lot of people in Australia in the process of trying to identify a good fit for Beach House and NHNZ, and for a range of reasons I thought Sue was a perfect fit.
"In a business like this, you end up having to spend a lot of time with your colleagues, working very closely with them. And Sue is the type of person I can see myself really having a good time working with. She's going to be one of the big stars of the production business in the future. "
For her part, Clothier adds that she sees the new production group becoming "a force to be reckoned with in the Southern hemisphere."
She tells realscreen: "It was an exciting and great opportunity to bring together something that I could never have done on my own.
"Overall, it means an opportunity to be able to collaborate market by market," she adds. "Northern Pictures has got a good reputation in the Australian domestic market, but what we're really trying to do is look at the creative and marketing assets of the group as a whole, and we believe the sum will be greater than the parts."
Financial terms for the NHNZ and Northern Pictures deals are not being disclosed; however, Haslingden – who was recently named chairman of Australian network Nine – says that he now has 100% ownership of both companies. He adds that he is the only person bankrolling the venture.
"It's solely coming from me – I really want the ship to be really simple, and I think that will allow us to move quickly and be more nimble," he explains. "I see significant value in having a very simple ownership structure, and I would rather maintain that than having a larger company but a more complicated ownership structure."
On the subject of possible third party backing, he adds: "Never say never, but it's certainly not something I'm looking at, at all. I'd rather be smaller and leaner."
For NHNZ, the change in ownership comes after 16 years under the umbrella of FIC. The company made a name for itself as a wildlife prodco before diversifying into broader non-fiction genres, and Haslingden says the firm will continue in that vein.
"NHNZ, historically, has a great pedigree in natural history programming, but we're also doing many shows well outside that genre; for example Frock Stars, which is launching on Smithsonian soon, Gem Hunt, which is on Travel, and also of course, one of our biggest franchises, I Survived…, which is on Bio," he says.
"We want to maintain our excellence in the category where we really started many years ago, but we see ourselves as having expertise and interest across the board in non-fiction programming, and we will be pushing in all directions.
"I loved my job at Fox," he adds. "I loved my career there, and the only thing that I thought that I could do that would possibly beat it would be to have a really fun, creative, multi-national, diversified, nimble and fast-moving company that I owned and could control."
One area still to be worked out is what the new production group will actually be called. "Probably the reason there is no name for it is that the emphasis is really on the component parts, not on the overall thing," Haslingden explains.
"We used to pride ourselves at Fox International by saying that we were the only large, multi-national television organization in the world that didn't have a head office. And I think I'd like to bring that same spirit to this venture.
"It's probably symptomatic of that, that I haven't yet figured out – or even care very much – what the name of the umbrella really is."
UPDATE/CORRECTION 20/2/13:

This story originally suggested that David Haslingden had taken ownership of a stake in South African company Aquavision as part of his acquisition of NHNZ. However, an NHNZ spokesperson has clarified that the aforementioned stake was actually owned by NHNZ's previous owner Fox and only managed by NHNZ. Ownership of the Aquavision stake has not transferred to Haslingden, and remains with Fox.