AFI Docs has unveiled its full schedule for next month's event, with director Errol Morris (pictured) named as the 2013 Guggenheim Honoree and AJ Schnack's doc Caucus picked as closing film.
The Charles Guggenheim Symposium will honor Morris on June 21, with the festival calling him "one of the most significant and original voices in documentary cinema."
The Symposium will feature a series of excerpts from Morris' body of work and he will be joined on stage to discuss his career, which includes landmarks docs such as Gates Of Heaven (1978), Standard Operating Procedure (2009), The Thin Blue Line (1988), and the Oscar-winning The Fog Of War (2003).
On the film front, Schnack's political doc Caucus (pictured below) will have its U.S. premiere at the festival as closing film, while Jose Antonio Vargas's doc Undocumented has been picked as this year's centerpiece screening. The will be a special screening of Greg 'Freddy' Camalier's doc Muscle Shoals, with a post-screening performance by Candi Staton and the Washington Performing Arts Society Choir.
The docs join the previously reported gala screening of Michael Stevens' Herblock: The Black & The White, and the opening premiere of Bill Couturié's Letters to Jackie.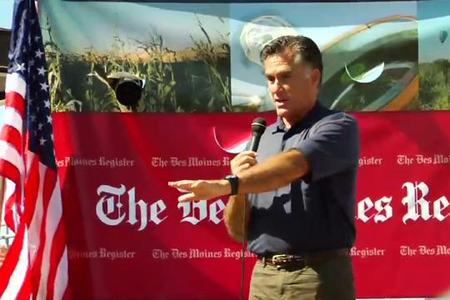 Other festival hits selected to screen in DC include Barbara Kopple's Running From Crazy, Sean Fine and Andrea Nix Fine's Life According to Sam, Lucy Walker's The Crash Reel, Dawn Porter's Gideon's Army, and Jason Osder's Let The Fire Burn.
In addition, the festival has a new all-day forum for thought leaders, filmmakers and audience members, entitled 'the AFI Catalyst Sessions: The Art of Moving Reality,' which will focus on immigration, education, intellectual property and humor in politics.
AFI Docs festival director Sky Sitney said: "AFI Docs reflects that we have expanded to a new environment in downtown Washington DC, which will be easily accessible to audiences eager to discover this year's most compelling documentaries.
"At the same time, we are continuing a full slate of programming at our longstanding venue, the AFI Silver Theatre & Cultural Center in Silver Spring, Maryland. At AFI Docs, America's premier showcase for documentary film, we present the most provocative, challenging and compelling investigations of reality that filmmakers from America and around the world have conjured over the last year."
The 11th edition of AFI Docs, which is this year sponsored by car firm Audi, takes place in Washington DC from June 19-23. Check out the full line-up here.