U.S. cable network Style is to shut down and Frances Berwick (pictured) is to take on oversight of Oxygen, as part of a major restructure at the NBCUniversal Cable Entertainment Group.
Announcing the changes in a company-wide memo today, NBCUniversal Cable Entertainment Group chairman Bonnie Hammer told staff that:
Style will rebrand as the Esquire Network on September 23, rather than G4.
Oxygen Media president Jason Klarman is leaving the company.
Bravo and Style Media president Frances Berwick will take on oversight of Oxygen, in addition to her current responsibilities.
Jeff Wachtel will take on the newly created position of NBCU Cable Entertainment president and chief content officer.
Chris McCumber has been named president of USA Network.
Hammer said that Style is shuttering in a bid to boost "brand clarity." At present, she said, the channel overlaps too much with the Group's other female-skewing networks: Bravo, Oxygen and E!
"Our goal has always been delivery of compelling content by means of distinct, complementary brands, each in its clearly defined lane," Hammer wrote. "With Bravo, E! and Oxygen, we offer unique takes on popular culture for an ever-broadening audience, including the all-important female demo. In pursuit of that same demo, Style presents brand overlap within our portfolio.
"Esquire Network, on the other hand, offers an opportunity to introduce a lifestyle network that speaks to an upscale male audience under-served in the current marketplace.
"So, in an effort to establish the most productively diversified portfolio, the decision has been made to rebrand Style as the Esquire Network, which will debut on September 23, led by Adam Stotsky and his team."
Hammer goes on to praise Salaam Coleman-Smith, stating that the Style Media president will "play an integral role in the transition and at NBCUniversal in the future," although details of a new role are not specified.
The move means that the male-skewing cable net G4, which had been due to shut its doors later this month, will now remain on air, as NBCU looks to boost its efforts in targeting male viewers. The team currently programming and running G4 will concurrently run Esquire, and Stotsky (pictured below) will serve as GM of both nets.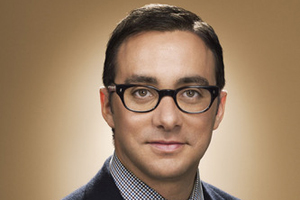 As for Oxygen Media president Jason Klarman, who is departing, he wrote in his own memo to staff: "After more than five years at Oxygen, I've decided it's time to move on and take on a new challenge. It's a decision I have weighed for some time and I'm confident it's the right one."
He added that "while this type of change prompts questions, I can assure you Oxygen's future is bright and transition plans are being worked on as I write this."
With Berwick picking up the reins at Oxygen, Hammer said: "Frances has been responsible for generating the aspirational programming that's made Bravo one of the most buzzed about brands in the business.
"She'll not only bring to Oxygen her impeccable brand savvy, but also identify key synergies to bring the same must-see passion to an all-new audience."
In other changes, Jeff Wachtel – most recently co-president of USA Network and co-head of original content for Universal Cable Productions (UCP) – is to assume the newly created position of president and chief content officer at NBCU Cable Entertainment.
He will work closely with the presidents and development teams at each network "to create compelling content that not only embodies but enhances their brands," Hammer's memo states, and will also assume oversight of both UCP and Wilshire Studios, working closely with Steve Dolcemaschio, who will become chief operating officer of UCP and Wilshire Studios.
Meanwhile, USA Network's other co-president, Chris McCumber, has been promoted to president. Hammer lauds him as "a fantastic leader with a deep understanding of the enormous strength and equity of the USA brand."