When filmmaker Andrew Rossi turned the page on legacy media to focus on another precarious institution – higher education – he didn't realize he, too, would be making an about-face on the controversial topic.
In his documentary Ivory Tower (pictured above), which premieres at this year's Sundance Film Festival, Rossi – a graduate of Yale University and Harvard Law School – tackles the cost of pursuing higher education amidst almost insurmountable tuition fees, and asks the question on many students' minds: Is college worth it?
"I started off feeling that college as an idea is something that, as a society, we should really support, and I ended up thinking it's something that society should uphold in its ideal expression, but there are too many schools in which that ideal has become corrupted," Rossi tells realscreen.
The director, whose portfolio includes gay marriage documentary The Sky Did Not Fall and restaurant profile A Table in Heaven, isn't a stranger to the exploration of troubled institutions. In his last project, 2011′s Emmy-nominated documentary Page One: Inside the New York Times, Rossi observed the venerable Gray Lady as she weathered the storms of the digital age, and revealed the publication's financial vulnerability in the present media climate.
The impetus for Ivory Tower came in 2012, when Rossi began following the debate around higher education and whether college was really worth attending any more.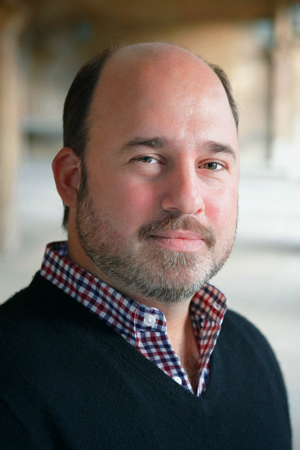 "I was shocked at some of the very disturbing trends that are taking place in higher education," says Rossi (pictured, left), adding that his own college experience was very positive.
"It really filled me with a sense of mission to make this film in order to organize all this outrage in a way that's not sensational, but rather is informative, and can empower parents and students who see the film to leave the theater and sit down at the kitchen table and have a frank conversation about how they're going to afford college, whether the young person needs to go to college, and if they do, what's the right school where they won't graduate with an amount of debt that makes them worse off than if they hadn't gone to begin with."
Interestingly, Rossi's doc comes after fellow doc filmmaker Frederick Wiseman scored recent critical praise for At Berkeley, his 2013 exploration of higher education at the iconic Californian institution.
In Ivory Tower, which was produced by CNN Films as part of its TV and theatrical documentary slate, Rossi also goes back to school, visiting a number of private and public institutions including Arizona State and Harvard, interviewing students and speaking to education experts such as Generation Debt author Anya Kamenetz, College: What It Was, Is, and Should Be writer Andy Delbanco and Harvard scholar Clayton Christensen.
"The problem is that Harvard has a massive endowment and a lot of other schools, particularly the mid-tiers, do not have that kind of endowment," explains Rossi. "So whereas Harvard can grow ever better research labs, dormitories and stadiums, they still provided full-need financial aid to some of the students they have who cannot afford their education."
The issues arise, Rossi says, when less-endowed schools faced with cuts in state funding pass on the cost of growth and expansion to students in the form of high tuition costs, which are then paid for by student loans.
According to the U.S. Department of Education's federal student aid portfolio, about 39 million aid recipients owed more than US$1 trillion in loans in the fourth fiscal quarter of 2013 – double the amount from 2007.
But despite the grim reality, Rossi says he was determined not to make a "doomsday or disaster documentary," and instead present a multi-faceted portrait of higher education.
"I really don't think that the questions can be reduced to one bumper sticker message or any one solution," says Rossi. "I also think that the core of what we aspire to with higher education – social mobility, character formation, self-discovery – still survives in many places."
It is some of those places offering alternative learning environments that are explored in Ivory Tower. New York's Cooper Union, for example, had been free to students for more than 150 years until the college was recently forced to start charging tuition fees due to financial hardship. Meanwhile, California's Deep Springs College combines the tenets of classical academic studies with manual labor and self-governance for a student body of 26.
"I think that's the key," says Rossi. "If you can go to a school and have an experience that you can pay off when you graduate and you are academically challenged and you have exposure to a network of peers that can be valuable assets in your life, then absolutely, college is worth the cost. But when the cost [comes to] $50,000 to $100,000 when you graduate, then that's when you start to realize it may not be worth it."
Ultimately, Rossi hopes the documentary, which is still looking to sell theatrical rights at Sundance, will ignite a dialogue among youth that encourages them to explore all options for post-secondary education. Given the film's reception at a handful of festival screenings, it is a reasonable expectation.
During one Q&A, "there was one person who works at the theater… who was literally crying, because she says that she's graduated and she can't get a full-time job and her parents and grandparents really don't understand," says Rossi. "She just kind of felt the film made her feel not alone, and she wants her parents to see it."
Ivory Tower plays at the 2014 Sundance Film Festival on January 23 at 5.30 p.m. MST and January 25 at midday MST.
Check out the trailer for the documentary below.