In partnership with Asian Side of the Doc, and in anticipation of the upcoming online launch of realscreen's global pitch guide, Radarscreen, we present a look at the commissioning needs of Taiwan's Public Television Service and China's CCTV10. To see the full profiles of these channels and many more from around the world, including contact information and budget ranges, watch for the launch of Radarscreen, coming soon.
And click here to see a panel discussion at Asian Side of the Doc 2014, concerning working with Asian broadcasters.

Leh Chyun Lin
Director, International Dept. and Chief, Documentary Platform
Public Television Service, Taiwan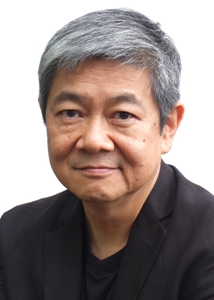 COMPANY OVERVIEW:
Founded in 1998, Public Television Service (PTS) Foundation is Taiwan's only public broadcasting operation. The mission of PTS is to provide diverse, high-quality program content unseen on commercial TV and to display the diversity and creativity of Taiwanese culture free from commercial and political influence.
PTS is the only television station in Taiwan to commission, acquire and broadcast documentary programs on a regular basis.
PRIME DOC SLOTS:
'View Point': 10-11 p.m., Tuesday. The focus is on one-off creative documentaries and investigative documentaries with global relevance. PTS commissions local filmmakers and acquire documentaries internationally.
'Doc Vision': 10-11 p.m., Wednesday. The slot is mainly for blue-chip wildlife documentary. Acquisitions only.
'Theme Night': 10-11:30 p.m., Friday. This slot airs one-hour, one-off documentaries on global issues, followed by 30-minute, in-studio interviews with local experts to elaborate upon the theme of the documentary to local audiences. Content is all acquisition, with subject matter including climate change, environmental issues, food safety, and new scientific findings that relate to daily life, etc.
TARGET DEMOS:
General audiences.
HOW TO PITCH:
A basic criteria for coproduction: stories with certain Taiwan elements. Please send synopsis, budget, production schedule and names of other partners, preferably broadcasters in the filmmakers' home country.
For acquisition: Please send synopsis and links to view screeners.
Xinjian Wang
Assistant controller
Science and Education Channel, China Central TV (CCTV10)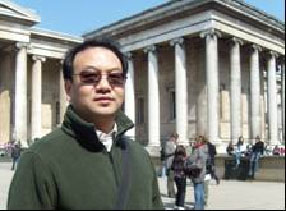 WHAT IS HE LOOKING FOR?
As one of China's largest documentary broadcasters, CCTV-10 makes and airs documentaries on the categories of current society, history, science and nature, so the channel welcomes all types of documentaries, but "only if the story is superior." CCTV-10 accepts both story ideas and completed documentaries. Wang advises interested parties to keep in mind that CCTV-10 is China's national TV channel, and most of its audience is Chinese persons living in China and other countries, "so we would not pay much attention to those stories not interesting to our audience. Of course, the stories that have common appeal like those of animals, World War II, [or] adventures would attract our audience as well."
TREATMENT OR TAPE?
"We would prefer that you turn in a treatment first, and after we review your proposal, we would probably ask for a DVD mailed to us or a video file sent through email."
HOW TO TURN IN A TREATMENT:
"Please spend 10 minutes to visit our webpage, which is in both English and Chinese. Then you will have some basic impression about our channel and know the process of turning in a treatment to CCTV-10."