As more networks emerge to cater to the growing U.S. Hispanic television market, there's a need for unscripted content that reflects its bicultural reality, as well as Spanish-language programming that adds its own flavor to the general market's reality genres. Realscreen asked some U.S. nets and prodcos what to expect from this market and what gaps still need to be bridged. 

When John Fogelman, co-founder of U.S. network El Rey, flips through television channels, the programming he encounters doesn't reflect the 53 million-strong Hispanic population in the U.S. Both scripted and unscripted shows in the general market rarely cast Hispanic actors, tackle their socioeconomic realities or reflect Latino culture.
He says it's a troubling lack of representation, considering the group is expected to comprise 31% of the population by 2060.
This void in programming was the impetus behind the creation of Latino-targeting El Rey, which was launched in January by Comcast through its deal to start 10 independently-owned channels as part of its merger with NBCUniversal.
To date, El Rey has developed a strong scripted slate, and is making strides into unscripted with production starting on its first original series, the barbershop-focused Cutting Crew, which joins filmmaker series El Rey Network Presents: The Director's Chair and a lucha libre wrestling program from producer Mark Burnett.
The network's English-language platform, original programming and focus on second- and third-generation Latino Americans represents a shift in the U.S. Hispanic unscripted market, which is now trying to reach these audiences – whose buying power is predicted to reach US$1.5 billion in 2015 – by carving specific niches through original content and appealing to myriad viewers with English.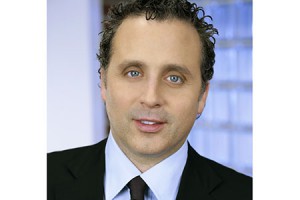 "From our perspective, it's the next generation that dreams and wakes up and thinks in English, and they don't see themselves in television," says Fogelman (pictured, left), adding that El Rey won't feature the music competition shows and family-themed series that have come to define Latino-oriented unscripted programming.
"For us, when you think about how one in four children born in the U.S. is Latino, we thought there was an opportunity to create something specifically for them."
Interestingly, El Rey's strategy aligns with that of Spanish-language broadcaster Univision, which often out-rates U.S. broadcast networks such as ABC and CBS with its primetime telenovelas and reality formats. In a drive to include more English-language offerings, Univision launched lifestyle and entertainment-focused cable net Fusion in October 2013, hoping to attract English-speaking millennials of Hispanic descent.
Gabriela Cocco-Sanchez, vice president of Bunim-Murray Productions' Hispanic division BMP Latin, considers the creation of a network like Fusion a big step in the right direction.
"I was born in the U.S. to Latino parents that grew up in Miami, and I had a lot of friends who were new to the U.S. as well as friends who were born here," says the executive, who has led the division with Julio Caro since its launch in January 2013.
"Newer generations are just so much more diverse and integrated naturally and want to hear great stories that are relevant to them," she says.
BMP Latin's first initiatives, such as the mixed martial arts competition series Combate Americas for Hispanic net mun2, have been Spanish-focused, but Cocco-Sanchez says the group is preparing to bring English-language properties to market that will feature U.S.-born Latino talent "leading very bicultural lives."
One show follows mixed martial arts fighter Tito Ortiz in a mentoring capacity; a second is a philanthropic-themed program – produced in English and Spanish – with actor Adam Rodriguez; and a third features journalist Lauren Sanchez in a talk format with a panel of Latino women.
But despite some promising signs, Cocco-Sanchez maintains there are still serious barriers in place that prevent a thriving Hispanic unscripted landscape.
"One of the most basic challenges is trying to enter into a programming slot where the audience is used to strip programming and where primetime is all telenovelas," says Cocco-Sanchez. "So there aren't a lot of opportunities to bring new properties, and you're typically working with weekends, which is a very competitive landscape."
The exec also points to the issue of budgets for Hispanic unscripted, which have been consistently low and not nearly as sizeable as those allotted in the general market.
"The budgets are growing across the board, but they're growing slowly," she says. "And they certainly don't compare to our general market partners… Right now, there isn't a ton of money going into traditional docuseries and reality, but I think it's a matter of time."
At Discovery Channel, the move towards creating original docuseries and ob-docs for its two Spanish-language counterparts in the U.S. – Discovery en Español and Discovery Familia – is well underway.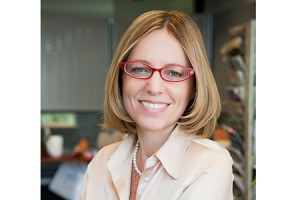 Michela Giorelli (pictured, right), vice president of production and development for Discovery Networks Latin America/U.S. Hispanic, oversees the production unit in charge of original programming for these markets.
She says that an initial focus on natural history and current affairs shows is being actively replaced with a push for docuseries and ob-docs because, much like the general market, Hispanic audiences are responding well to character-driven programming.
This fall, Discovery en Español is launching its first docureality series Texas Trocas (pictured, above), an eight-part show following a Latino family in Texas with its own truck customization business. Meanwhile, a Mexico-set docureality series on a garage outside Guadalajara is currently in production for Discovery en Español.
Giorelli says the Spanish-language series will join a number of turbo-themed shows that have been rating well among audiences eager for local adaptations of popular U.S. general market programming.
"When you have local characters and local stories but still maintain the same production values that Discovery generally offers to the viewers, it's a good recipe for success," says Giorelli.
Discovery's Mexican docureality series is helmed by U.S. prodco High Noon Entertainment, which has taken significant strides in navigating the complex Hispanic unscripted market.
The group launched its Latino division at the end of 2011, and after two years of pitching and acquainting themselves with Hispanic networks, High Noon CEO Jim Berger says his team has three active Spanish-language series in production.
"Each of these networks – not unlike the general market – has their philosophies and what works for them and their audiences, and they're different, just as the general market is different," says Berger. "If you're going to take in a format or a docuseries, you need to know that network, what they value and what their audience composition is."
Looking ahead, whether networks are adapting shows for Hispanic audiences that meet general market standards, or producing English-language, Latin-themed content to attract all viewers, growing platforms will provide U.S. Hispanic casts and showrunners more opportunities to become household names, and improve the influence and visibility of Hispanic and Latin talent in the general market.
Reflecting on the changes afoot in the industry, Cocco-Sanchez assures that in the future, channel surfing is going to yield a more accurate – and eventually seamless – representation of Hispanic audiences in the U.S.
"As we move forward, we'll start to see some of this talent just as talent versus necessarily Latino talent. It will be more that they just happen to have that background and they're interesting," says Cocco-Sanchez.
"It's very similar to hip hop's influence back in the day in pop culture. In its birth, it was really black, and now it belongs to everyone," she says. "I think you'll see a similar Latino influence in pop culture, and it will be another piece of the beautiful, diverse pie that is America."