Oscar-winner Alex Gibney discussed the long journey to make his music doc Finding Fela (pictured) as it continued its festival run at Sheffield Doc/Fest, and spoke of the film's thematic link to his forthcoming doc on James Brown.
The film, which had its world premiere at Sundance in January, looks at the life of famed Nigerian musician and political activist Fela Kuti, interweaving archival footage and musical performances by the late singer, along with rehearsal and behind-the-scenes footage from the Broadway production FELA!
The film has been long in the works for Gibney (Mea Maxima Culpa, Taxi to the Dark Side), who last year received a double BAFTA nomination for his docs The Armstrong Lie and We Steal Secrets: The Story of WikiLeaks.
The director began work on the project after first learning of the Broadway production, which in recent years has played a significant role in bringing the Nigerian performer's music to Western audiences.
"The Broadway production was going to Lagos for the first time and I thought that was an interesting story," Gibney said. While the idea was initially just to focus on the play, "we began to find more archival footage which was just extraordinary," and a decision was made to focus more broadly on the singer's life.
While the filmmaker was not hugely aware of the Kuti story, he opined that "in a way, coming in fresh allows me another perspective."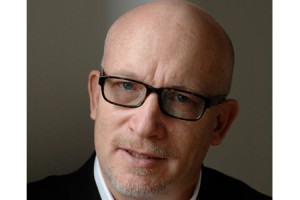 In portraying the singer – who is iconic to many in Africa – the director (pictured, right) also does not shy away from the performer's negative traits, including his attitudes towards women.
"My approach to this was the same to any story: to try to dig out the parts that are important, with all the facets of the man," he said.
The film "doesn't apologize for Fela, but at the same time, it doesn't demonize him or marginalize him. He was a complicated guy, and some of those contradictions bring the poetry to the surface."
The doc shows Kuti being influenced by American singer James Brown, and Gibney said that there was a natural "cross-fertilization" between Finding Fela and his forthcoming doc on Brown, which played as a work-in-progress at Tribeca in April.
"I was lucky in the sense that I was presented with an opportunity to do the James Brown film, by Mick Jagger as it turns out," he explained. "It grew organically and it was very much part of a journey; how one film leads to another organically."
He added that he expected to picture lock the as-yet-untitled film this Friday (June 12), meaning a fall festival debut is likely.
"I think what interests me about them is they're complex, interesting characters," he said of Kuti and Brown. "They move history and they embody it."
On the topic of his prolific nature, the filmmaker said that having multiple irons in the fire meant that he could allow each film to run its course, "rather than rush a film out because it has to come out.
"By doing multiple films over a long period of time, I can afford to not rush," he explained.
That said, sometimes current affairs plays a role in deciding which films take precedent. In the case of his documentary about WikiLeaks, "it was such an important moment, I just couldn't not do it," he said.
During the same period, Lance Armstrong gave his now infamous Oprah Winfrey interview, propelling his long-gestating doc on the cyclist back to the fore, hence the need to have two films launching in the same year.
The director also offered a simpler explanation for his busy schedule. "There was a long period of time in my life when I didn't get to make any films," he reflected, "so maybe I'm making up for that now."
Finding Fela will open theatrically in New York City on August 1, and at the BFI in London on September 4.