In this week's round-up, new seasons are in store for Discovery Networks International's You Have Been Warned and What Happened Next?, CNBC's The Profit and The Car Chasers and Destination America's Mountain Monsters (pictured).
Also return is A&E's Wahlburgers, Bravo Media's Million Dollar Listing  New York and Southern Charm, and Lifetime's Little Women: LA.
Discovery  Networks International is bringing back pop science series You Have Been Warned and What Happened Next?, with the former premiering globally on September 10 and the latter debuting on August 17.
The October Films-produced You Have Been Warned - a countdown of the world's top 20 science-themed YouTube videos – returns for its third season as a 10 x 60-minute series, and will also air in the U.S. under the title Outrageous Acts of Science early next year.
Meanwhile, the Twofour-made What Happened Next? comes back for a second season as a 16 x 30-minute series. Both programs will launch on Discovery Channel and other DNI factual networks globally.
CNBC has renewed Machete Productions-made series The Profit, which returns on October 14 at 10 p.m. EST/PST with 10 new episodes and a special follow-up episode on many of the businesses from the first two seasons. The show follows self-made millionaire and entrepreneur Marcus Lemonis as he saves floundering businesses through personal cash investments.
The net has also signed on for a third season of car flipping series The Car Chasers, which comes back on November 5 at 10 p.m. EST/PST. The ITV Studios America-produced show returns as a 16 x 30-minute series.
Elsewhere, Destination America has renewed Mountain Monsters for a third season, with 16 new episodes slated to begin production later this year and premiere next spring. The American Chainsaws-produced series follows a team of expert hunters and trappers as they defend their mountain family from mysterious creatures that have been sighted in the Appalachian wilderness.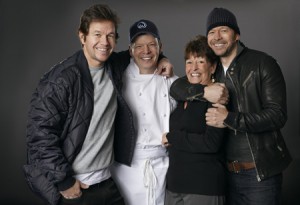 Over at A&E, Wahlburgers (pictured, left) will return for a second season on August 13 at 10 p.m. EST/PST, with new cast members such as Wahlberg brothers Arthur and Bob, their nephew Brandon and special guest, New England Patriots' Rob Gronkowski, joining Mark, Donnie, Paul and Alma in their family-owned business.
The series is produced by 44 Blue Productions, in association with Closest to the Hole Productions, Leverage Entertainment and Donnie D Productions.
Bravo Media will also bring back the World of Wonder-produced real estate-series Million Dollar Listing New York - which returns for a fourth season – in addition to a second season of the Haymaker Productions-made series Southern Charm, which follows the wealthy society of Charleston, South Carolina. Premiere dates for the two series have not yet been announced.
Finally, Lifetime has renewed the Kinetic Content-produced docuseries Little Women: LA, which follows a group of girlfriends who happen to be little people. The first season finale will air on July 22. A premiere date for the second series has not yet been released.