Discovery Networks International (DNI) exec Jon Sechrist (pictured below) was running out of stones to turn in search of distinctive subcultures when he started looking up. North of the 49th parallel, specifically.
Sechrist – VP of production and development for DNI and TLC International – had taken a meeting with Breaking Amish firm Hot Snakes Media last summer, and the group had been discussing potential characters when the conversation drifted to Alaska.
"I actually said to myself, 'Nothing's been done on native Alaskans? That's crazy,'" says the exec in an interview with realscreen. "It's sort of so obvious and right under our noses that we totally forgot about them."
He says that many Americans forget the northern state is part of the U.S. and what little they do know is based heavily on damaging stereotypes. Moreover, Alaska's geographic inaccessibility to most people effectively pushes it out of the public consciousness.
Fortunately for Sechrist, Alaska's obscurity also makes it the perfect back-drop for a reality series.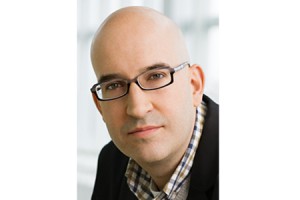 "I started thinking how the universal story – whether you're Amish or native Alaskan or a kid on MTV's The Real World – is just growing up and wanting to experience life, job opportunities, falling in love and breaking away from your biological family," he says.
The exec was eager to replicate the success Hot Snakes had with TLC's Breaking Amish and its numerous spin-offs, but the primary characters of Escaping Alaska (pictured, top) would be young Alaskans of Inuit, Inupiaq and Yupik descent who self-identify as Eskimos and were looking to leave their homes to get a sense of life in the lower 48th. In the series, the cast heads to San Diego, California.
"What we learned in exploring the native Alaskan culture of Eskimos and Athabaskan Indians is, as you can imagine, family is a priority," says Sechrist. "And family, especially in the winter, rely heavily on young people. They wouldn't have taken kindly to them up and leaving."
As such, each of the five youth in the series must lie to their families about where they are really going in order to leave their homes.
Sechrist points out that, though there are similarities to other fish-out-of-water series, what differentiates Escaping Alaska is the harsh, remote conditions the youth are coming from.
"It's funny, because the Amish live in Pennsylvania," says Sechrist. "If I got in a car to go and see some Amish people, we could drive and visit them. They see shopping malls, they see cars, they're surrounded by western lower 48th culture.
"The young Alaskans we follow are in very remote areas, from different towns and scattered around Alaska," he explains. "This past winter, we complained about 48 hours of the polar vortex. For these kids, the polar vortex is six or seven months of the year."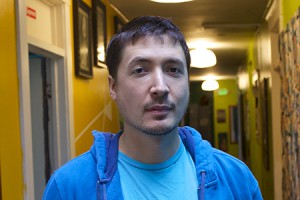 Qituvituaq (pictured, right), who simply goes by "Q," is one of the few cast members whose family encouraged him to participate in the show and leave home. His reasons for joining are less to do with leaving his culture and more about educating Americans on what life is really like in Alaska.
"They think we live in igloos and eat polar bears every day," says Qituvituaq. "I want people to understand we're normal people. We're like everyone else, we just live in a different location and we have some cultural things."
Similarly, for Sechrist, educating viewers and debunking stereotypes is a major impetus behind pursuing Escaping Alaska and other subculture-focused series. What brings someone in is the difference, he says, but what keeps them is the takeaway: at the end of the day, people are more alike than they think.
"When people think of native tribes and communities, a lot of times you hear about addiction problems and depression and all the issues, and people have those no matter where you live," says Sechrist. "But this young group of kids, they're going to show that they are strong and they're torn between their past and their future, but they're capable, and it's a really interesting journey to follow for them."
Escaping Alaska receive its global debut on TLC in the U.S. on Sunday (July 27) at 10 p.m. EST/PST before rolling out internationally.