When Our America with Lisa Ling had its final run on OWN this past summer after five seasons, it heralded a new beginning for journalist Lisa Ling (pictured) – one that was edgier, more provocative and open to a wider audience.
The 41-year-old journalist approached CNN with the idea for a docuseries that would be, in some ways, a continuation of Our America. But unlike OWN's female-oriented platform, CNN would allow Ling to cater to a diverse audience, and each episode of her new series – This is Life with Lisa Ling – would take a deep-dive into a particular subculture or community.
"I loved working for OWN and being part of the birth of that network," says Ling in an interview with realscreen. "But after five seasons, I was just ready to move on. OWN is doing great, but I think my audience is a little bit more of a CNN audience."
By that, Ling is referring to a viewership growing accustomed to original documentaries and docuseries on a network keen on extrapolating its reputation for breaking news. CNN's cast of high-profile hosts now includes chef and TV personality Anthony Bourdain, who left Travel Channel to join CNN and launch culinary travel series Anthony Bourdain: Parts Unknown, which will lead in to Ling's series beginning on Sunday (September 28).
"[This is Life] is an entertaining show, but it's also as journalistic as anything else on CNN," says Ling. "I feel like we took the best aspects of Our America with Lisa Ling and we employed more edge into this show. Everybody who's seen it tells me it's more in-your-face, and the topics we cover are just a little bit edgier."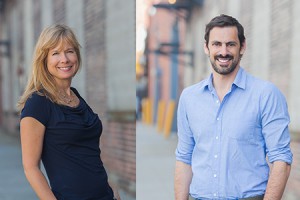 For Part2 Pictures' executive producers Amy Bucher (pictured, left) and David Shadrack Smith (right), the change of pace and content was necessary in order to meet current standards for journalism-oriented programming.
"The traditional news approach is dwindling," says Shadrack Smith. "I think that style of news – where little bits and pieces are coming at you – is available in so many other formats now across many, many different platforms. So now what can television do? We can bring in-depth storytelling."
The idea behind This is Life with Lisa Ling, the producer says, is to take a field audiences may be familiar with through a headline or social media, and explore it comprehensively.
"We can bring a deeper experience of a topic you might be familiar with from headlines, but you haven't really met those people and you haven't opened yourself up to exploring on a deeper level, and I think people are hungry for that."
Some of the topics covered in the show's eight episodes include the abuse of prescription drugs among a Mormon community in Utah, the selective breeding of children for high intelligence, and the world of gay rodeo. Sunday's series premiere centres on the relationships between "sugar daddies" and "sugar babies" – that is, men and women who form arrangements for their mutual benefit.
"It's a very noisy landscape out there, and we have to find topics that are going to be a little bit loud in terms of what world we're going to take you into," explains Bucher. "Out of the gate, we need to make sure that the topics are potentially going to bring people to the table."
But Ling, who is also an executive producer on the show, ensures This is Life doesn't patronize audiences, instead focusing on high production values and intelligent, balanced explorations of characters and issues.
"I've always believed that the audience at a certain point gets sick of getting talked down to, and watching programming that is so sophomoric and pedantic," she says. "And I think the reason my shows have consistently maintained an audience is because they engage and provoke an audience and I guarantee every one of these episodes will make you think and ignite a conversation."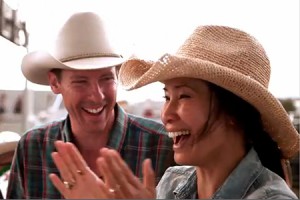 The hardest part, Ling says, is the compressed shooting schedule for This is Life, which she describes as "really, really intense." The journalist – who also has an 18-month-old baby – says she was in the field 20 cumulative days a month this past summer.
But for a journalist who has been working since she was a teenager; who covered the civil war in Afghanistan at 21; and who has served as a special correspondent for The Oprah Winfrey Show and co-host on The View – this is life.
"My hope is that people will watch these stories and be able to feel a bit more connected to people who may live right next door to them, or who may even be in their own family," she says.
"Because I think TV at its best can provoke people to think, and they might watch with compassion and be open to the idea that people do things for different reasons and you may not realize what those reasons are."
This is Life with Lisa Ling debuts on CNN on Sunday at 10 p.m. EST/PST
Check out a trailer for the series below: