With the UK production sector caught in a whirlpool of mergers and acquisitions, the BBC is proposing tearing down its existing system of commissioning quotas to accommodate a rapidly changing landscape. Realscreen examines what the consequences could be for indie producers.
After several years in which a string of mergers and acquisitions have rapidly altered the shape of the UK production sector, BBC director-general Tony Hall stunned indies in July by proposing "a competition revolution" that would radically alter the way that the public service broadcaster does business with producers.
Presently, a quarter of the BBC's TV productions comes from independent companies, while 50% is produced in-house. The remaining 25% is available to both, via what is known as the Window of Creative Competition (WoCC).
This quota system has allowed British indies to flourish and – coupled with the UK's Terms of Trade, which mandates that prodcos should own the IP that they create – has made them ripe targets for investment and takeovers.
But now, Hall says, the WoCC has become inadequate and needs tearing down. The quotas system needs abolishing, and in-house division BBC Productions needs freeing up to allow it to pitch to other broadcasters.
"Under the current rules, some big, global producers no longer count as fully independent, so their shows can't go in the 25% of BBC television airtime guaranteed to independent producers," Hall told attendees at London's City University in July.
"So a big, long-running, independently produced series like MasterChef has had to move into the 25% window of creative competition that's open to everyone. That squeezes out creativity and innovation. Big returning strands…now take up space designed for new ideas. A system set up to encourage competition and choice has begun to forcibly corral producers into three separate tribes."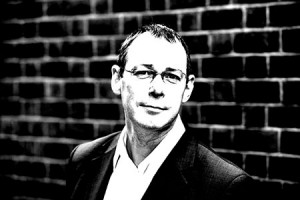 Thus far, Hall's proposed changes have been welcomed by the Producers Alliance for Cinema and Television (PACT), which represents UK indies. PACT CEO John McVay (pictured, right) offers cautious praise, but says the industry must ensure that the proposals aren't just "smoke and mirrors."
"We've long called on the BBC Trust and the BBC to consider the purpose of its in-house guarantee," McVay says, "particularly as the market – the non-BBC program suppliers – have, over the past five years, won more share out of the WoCC, to the point where it's now about 48% more BBC programs that are made by non-BBC companies.
"License fee payers – and we've done some considerable research on this – they don't care who makes the program at all, all they care is that it's good quality, and good value for money from their investment in the BBC," he adds. "Clearly there are big questions about how you move from the current system into a more open commissioning world from the BBC, and also have BBC Productions still existing within that."
The BBC's proposal – which will need to be approved by governing body the BBC Trust – comes during an exciting and rapidly changing time for the UK independent sector.
In his MacTaggart lecture at the Edinburgh International Television Festival in August, Channel 4 CEO David Abraham remarked that 2014 "could go down as the peak year of the Gold Rush of British Television."
It would be hard to disagree with him. Since the start of the year, UK-related M&A activity has included superindie Tinopolis Group buying Fashion Star firm Magical Elves; Discovery Communications acquiring Raw TV; Argonon acquiring Monster Moves prodco Windfall Films; ITV Studios buying Leftfield Entertainment; Discovery Communications and Liberty Global nabbing superindie All3Media; U.S. giant Viacom taking over UK broadcaster Channel 5; Sky buying a 70% stake in Benefits Street indie Love Productions; a massive three-way merger between Endemol, Shine Group and Core Media; and Channel 4 buying into UK indies for the first time, acquiring minority stakes in Arrow Media, Lightbox, Popkorn and True North.
For Argonon Group CEO James Burstall, consolidation is no bad thing. With the acquisition of Windfall, his firm now has 12 indies under its umbrella. Ultimately, he says, it is the quality of an idea that shines through, rather than the fiscal clout or size of the prodco.
"Having scale does give you an advantage, particularly internationally, but at the end of the day, unless your ideas are really outstanding, they will not get through," he says.
"We don't see that there is any problem with small minnow companies versus giant colossi – it is an even playing field when it comes down to the best idea winning. We are all competing to be the most original and the most inventive."
Burstall also rejects the suggestion that having broadcasters such as Sky, Discovery, ITV and Channel 4 buy stakes in indies could lead to conflicts of interest at the commissioning stage. He offers Discovery's deal to take control of Jungle Gold producer Raw TV as an example.
"They've bought Raw TV because they obviously want Raw to make lots of great shows for them, which they obviously will," he offers. "But Raw can never deliver a packed schedule for multiple networks in the Discovery family all over the world – no one company can ever do that. So in my view there's room for everybody."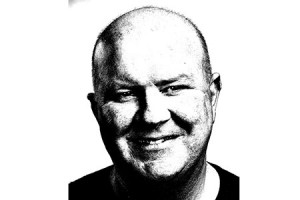 Another firm that has sold a stake to a broadcaster is Love Productions, which was founded in 2004 and had been an indie for a decade prior to its July deal. Richard McKerrow (pictured, left), Love's creative director, says the allure of a sale to BSkyB was more than just financial.
"We reached a place where we figured that we had a really strong brand," he explains. "We had one of the biggest shows on the BBC [The Great British Bake Off], one of the biggest shows on Channel 4 [Benefits Street], and felt that we would benefit from bigger support from a bigger company that might be able to take us to the next level.
"What was attractive about the Sky proposition was that it had never bought anyone in the UK before, and we like to see ourselves as a pioneering company that breaks new ground," he adds. "Whereas with ITV, we would have just felt like another cog in the wheel – it has bought so many companies. What we like to do is head into uncharted terrain."
With changing ownership structures, however, come changes in attitude, and not all are as welcoming of the new indie landscape of 2014. In his MacTaggart keynote, Abraham expressed concern about the strength of the UK's creative industries, as British companies move into foreign hands.
"Our free-to-air channels have become the must-have accessories, the tiny dogs of 2014, amongst U.S. media companies eager to stay ahead of each other by internationalizing their revenues, priming their distribution pipes and shielding their tax exposure," he told Edinburgh delegates.
"So, Channel 5 now takes its orders from Viacom in New York. Liberty and other U.S. shareholders are trying to play footsie with ITV; which could eventually put Britain's largest commercial channel in the hands of Dr. John Malone, resident of Colorado and who also now controls the UK's pay-cable platform Virgin Media; our largest producer, All3; and Discovery."
McVay dismisses Abraham's warning out of hand, calling it "illogical" on account of the fact that C4 itself now has a financial stake in the future of several UK indies.
"Americans – and indeed non-American companies – have long been buying up British companies and investing in successful British businesses," he says.
"Coming out with a certain jingoistic, anti-American or anti-investment platform is damaging to the UK economy and sends out the wrong message, instead of celebrating the fact that we are one of the world's most successful broadcasting businesses. Surely C4 would like to see some of the companies that it has now invested in sell themselves for huge multiples to other people, because that's the way C4 gets its money back and more?" he adds. "It doesn't seem to me to be a very coherent position."
Either way, the shifting landscape of media company ownership shows no sign of slowing down. And whether ultimate majority control of the UK indie sector ends up being in British or American hands, it seems certain that we will see more takeover activity before the year is out.
Talking to realscreen in March, Thomas Dey, president and CEO of advisory firm About Corporate Finance, forecast that the M&A whirlpool would move up a notch and envelop several of the larger consolidators; a prediction that preceded the huge deals involving All3Media, Endemol and Shine Group several months later.
As such, if the BBC is successful in scrapping its existing quota system, it will be interesting to see which newly acquired indies end up being the winners and losers in the resulting free-for-all. After all, the prize at stake is some £400 million (US$652.57 million) worth of commissioning opportunities.
The panel session The Big Issue: Does "Work for Hire" Work for You? takes place at Realscreen London on Wednesday, October 8 at 4 p.m. GMT. The conference, which is realscreen's inaugural UK event, sold out in August.
This feature first appeared in the current September/October 2014 issue of realscreen magazine. Not a subscriber? Click here for more information.