Classic formats are enjoying a resurgence on broadcast schedules across the globe through revamped, modernized versions. But as realscreen uncovers, there's more to revitalizing a format than meets the eye.
Twenty years ago, the first sale of Andrea Jackson's career in television distribution was the British game show Catchphrase – a popular show that ran from 1986 until 2004, in which contestants use animated clues to identify familiar catchphrases.
Recently, the managing director of acquisitions and formats for distributor DRG found herself selling the program again. But this time around, the format (pictured above) had been updated for ITV with a brand new set, host and 3D technology which, in her opinion, finally let Catchphrase realize its full potential.
"On the screen, well-known catchphrases you're saying are brought to life through 3D animation, so the technology that's available now is much more advanced and clever than anything that was around the first time," says Jackson. "The format genuinely looks much more contemporary – the 21st-century version."
Catchphrase is part of a recent swell of revived classic formats finding new life by catering to younger audiences experiencing the shows for the first time as well as older viewers nostalgic for cherished programs.
Ranging from game shows such as Whose Line Is It Anyway? to the docuseries Living with the Enemy, what's old is new again, and enjoying thoroughly modern makeovers.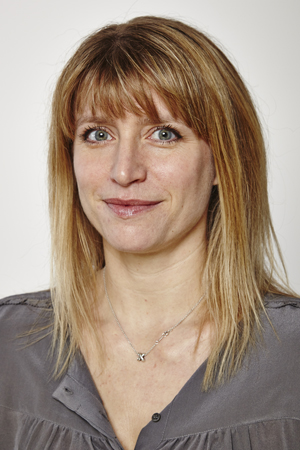 Jackson (pictured, right) – who also sells the classic formats 15 to 1 and This is Your Life – says the key to a successful revival is ensuring that you are bringing back a format that is known to global audiences, but that has also been off-air for a reasonable period of time.
"Good television needs to be rested so that when you bring it back, you've got the value of the brand recognition," she explains. "It's a title which the audience has a lot of nostalgia for and looks back affectionately on – remembering watching it when they were younger – but enough time has elapsed so that when it does come back on-screen it feels new and exciting nonetheless."
The exec notes that compelling formats tend to work in cycles, running their course in one territory but then emerging in another region where the shows are embraced by a new audience.
One such format is To Tell the Truth, an American game show that challenges celebrity panelists to guess who among three people claiming to be the same person is telling the truth. The show was created in the U.S. in 1956 and aired for more than two decades with a handful of international versions over the years.
In Germany, however, a local version has been airing since 2004, and this past July, FremantleMedia began developing a U.S. revival of the game show with former NBC chairman Jeff Gaspin.
"What's most important is that when the format works, you stick with it," says Vasha Wallace (pictured below, left), senior VP of global acquisition and development for FremantleMedia. Wallace says the company is faithful to the original formats, but adding contemporary designs and personalities is essential to the revival process.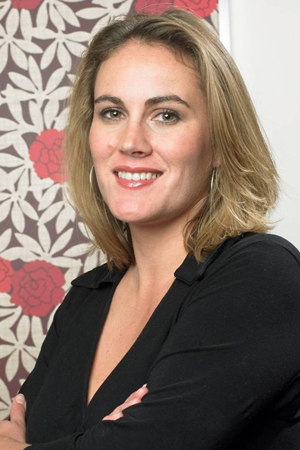 "The way you produce it will modernize a format," she adds. "You have a modern set, you have modern contestants, and often you have a host who feels contemporary… and if you were to tell a 16-year-old watching it that the show's been on for 30 years, they'd say, 'Well, this feels like a very modern show.'"
Ultimately, the high-stakes nature of the present reality climate doesn't allow broadcasters to rest on the laurels of past success. Sebastian Burkhardt, head of sales for distributor Banijay International, says that for any format being revisited, it's imperative that the new version becomes a local success.
"At the end of the day, what matters is not how it performed in the past, but how it is performing today, if it's re-launched. That's the benchmark right now," says Burkhardt.
Italian free-to-air broadcaster Canale 5 recently ordered a local version of Banijay Group's reality format Temptation Island, which originally aired in the U.S. in 2001.
"Obviously we have a history with the format, but we have to consider re-launching something like this as the starting point, going back to 0.0 again," says Burkhardt. "That's why even reviving a format is like launching a new format: it must be a strong local success to show that this format is something that can work globally and work for a lot of broadcasters in a lot of different markets."
But the return of older shows also points to a risk-averse reality market in which broadcasters are choosing to bring back proven classics rather than take chances with new, original formats. If something has worked before, after all, why shouldn't it work again?
"Times are tough and there is definitely a risk factor," says Sarah Tong, director of sales for distributor Hat Trick International. "[Broadcasters] have advertisers to keep happy and they need to do whatever they can to make sure the shows they bring in are going to be successful. And if that's a brand or well-known commodity, it must feel like less of a risk."
Tong gives the example of Hat Trick format Whose Line Is It Anyway?, which aired in the U.S. from 1998 to 2007, and was revived in 2013 by American broadcaster The CW.
"If you're looking for a comedic format and you want something that's half an hour and funny, that uses new talent and maybe improvisation, you think, 'Well, there's a really good format out there.' It may have been around for 20-odd years but that doesn't mean it's still not brilliant," offers Tong.
Another reason for the spate of classic comebacks is the high cost of producing new formats. The mechanics of developing a new show – particularly a game show – are complicated and expensive.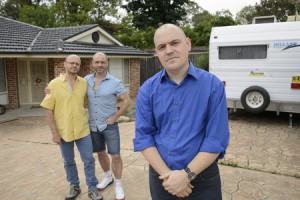 "It takes a lot of research and a lot of money to fund pilots," says Alexia Laroche-Joubert, managing director of Banijay Productions France, which is currently coproducing a version of The Weakest Link for the French digital channel D8.
"By re-launching these brands, the channels can make sure they have a strong mechanic [that works] as well as an established reputation," adds the exec. "Therefore, it's rarer to see new game shows on air."
Even more challenging to produce are revivals of documentary formats. While game shows can be adapted virtually any time, docuseries are more specific in their recipes for success, as John Godfrey – head of documentaries for Australian broadcaster SBS – found out when commissioning a local six-part revival of the 1999 BBC2 docuseries Living with the Enemy (pictured above, right), which sees strangers live with those whose beliefs contradict their own.
"Constructed documentary formats like Living with the Enemy rely on the right social issues being in the news at the time, and to have an appetite with audiences that is constantly in flux," says Godfrey. "Game and quiz formats are commissioned for long runs for a reason – they don't rely on topics being hot-button at the time, and have a longevity that documentary formats simply don't have."
But just as game shows – despite their staying power – have to be updated, so too must docuseries. While the original Living with the Enemy was only half an hour and focused on challenging one person's perspective over five days, the latest series tackles the opposing views of two people living together for 10 days.
Ultimately, in a broadcaster's search for programming that will stop the wary channel surfer dead in their tracks, nothing does the trick like a beloved vintage program, and audiences ought to expect more déjà vu in their future.
In a market with little room for failure, reliable classics – made over for modern times – aren't going anywhere, any time soon.
"It's like a recipe for a cake that you absolutely know works," says FremantleMedia's Wallace. "You can add a little bit more spice if you want to, but you know that if you put in those eggs and that flour and whisk it in a certain way and cook it at a certain temperature, it will rise and it will work for you."
This feature first appeared in the current September/October 2014 issue of realscreen magazine. Not a subscriber? Click here for more information.