Citizenfour, Laura Poitras's documentary on NSA whistleblower Edward Snowden (pictured), swept the board at the eighth annual Cinema Eye Honors, taking the awards for Outstanding Feature, Direction, Editing and Production.
The wins mark only the second time a film has won a quartet of prizes at the New York awards show, following on from Ari Folman's quadruple win for Waltz with Bashir. In addition, the doc is the second to win both the Outstanding Direction and Outstanding Feature prizes, following Steve James's The Interrupters in 2012.
In claiming the Outstanding Feature prize, Citizenfour fought off competition from Life Itself, The Overnighters, Virunga and 20,000 Days on Earth.
The latter two films split the vote in the Outstanding Cinematography category, tying for the prize. There was also a tie in the Graphic Design category, with science doc Particle Fever and sci-fi doc Jodorowsky's Dune sharing the honor.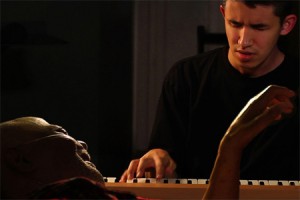 In the Outstanding Short category, Lucy Walker's Huntington's Disease doc The Lion's Mouth Opens took the honors, while the Audience Choice Prize went to Alan Hicks' Tribeca-winning music doc Keep On Keepin' On (pictured, left).
Cinema Eye organizers noted that more than 7,000 members of the public cast their vote in the final 36 hours of voting for the popular prize.
Elsewhere, the award for Nonfiction Film for Television went to ESPN '30 for 30′ doc The Price of Gold, directed by Nanette Burstein; while the Heterodox Award – given to a fiction film that imaginatively incorporates non-fiction strategies or approaches – was given to Richard Linklater's Oscar-tipped frontrunner Boyhood, which was shot on-and-off over a period of 12 years.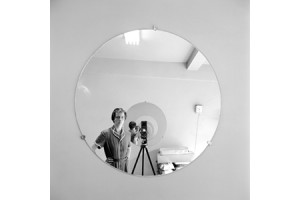 The prize for Debut Feature Film, meanwhile, went to John Maloof and Charlie Siskel for their TIFF doc Finding Vivian Maier (pictured, right).
Finally, and as previously reported, the Cinema Eye Legacy Award was given to Jennie Livingston and Jonathan Oppenheim for their classic LGBT doc Paris is Burning.
Oscar-nominated filmmaker Sam Green hosted this year's awards show, which was held tonight (January 7) at the Museum of the Moving Image in Astoria, New York, with journalist Sarah Koening, the host and producer of the acclaimed podcast Serial, serving as announcer and Voice of God.
The full list of awards winners follows below:
Outstanding Achievement in Nonfiction Feature Filmmaking
Citizenfour
Directed by Laura Poitras
Produced by Laura Poitras, Mathilde Bonnefoy and Dirk Wilutzky
Outstanding Achievement in Direction
Laura Poitras
Citizenfour
Outstanding Achievement in Editing
Mathilde Bonnefoy
Citizenfour
Outstanding Achievement in Production
Laura Poitras, Mathilde Bonnefoy and Dirk Wilutzky
Citizenfour
Outstanding Achievement in Cinematography (tie)
Erik Wilson
20,000 Days on Earth
Franklin Dow and Orlando von Einsiedel
Virunga
Outstanding Achievement in Nonfiction Films Made for Television
The Price of Gold
Directed by Nanette Burstein
Produced by Libby Geist
For ESPN/30 for 30: John Dahl, Connor Schell, Bill Simmons
Audience Choice Prize
Keep On Keepin' On
Directed by Alan Hicks
Outstanding Achievement in a Debut Feature Film
Finding Vivian Maier
Directed by John Maloof and Charlie Siskel
Outstanding Achievement in Original Music Score
Nick Cave and Warren Ellis
20,000 Days on Earth
Outstanding Achievement in Graphic Design or Animation (tie)
Syd Garon
Jodorowsky's Dune
Heather Brantman & Tim Fisher
Particle Fever
Spotlight Award
1971
Directed by Johanna Hamilton
Outstanding Achievement in Nonfiction Short Filmmaking
The Lion's Mouth Opens
Directed by Lucy Walker
Heterodox Award
Boyhood
Directed by Richard Linklater
Legacy Award
Paris is Burning
Directed by Jennie Livingston
Read realscreen's November/December cover feature on the making of Citizenfour here