The international premiere of Kristina Goolsby and Ashley York's portrait of comedian Tig Notaro (pictured) is to open the 2015 Hot Docs Canadian International Documentary Festival.
Titled Tig, the doc follows the LA comedian as she embarks on a stand-up tour just days after being diagnosed with stage two breast cancer. Notaro will also be in attendance at the Toronto festival, which this year presents 210 titles from 45 countries, screening across 12 programs.
Hot Docs – which runs from April 23 to May 3, and previously announced titles in its Special Presentations program – today (March 17) revealed docs screening in its remaining programs, which include Canadian Spectrum, International Spectrum, World Showcase, Made in India, Next, Nightvision, Show Me the Funny, Screen on Screen, Redux and the retrospective programs "Focus on Carole Laganière" and an "Outstanding Achievement Award Retrospective" on Chilean filmmaker Patricio Guzmán. The festival, as previously reported, has named NHK senior producer Takahiro Hamano as its 2015 Doc Mogul.
In addition, a program entitled DocX will highlight innovative documentary storytelling through "new technologies and original experiences," and will present a one-night-only participatory live performance of Katerina Cizek's Highrise: Universe Within, Live. The program will also be accompanied by the DocX Virtual Reality Showcase – a free exhibit at the Isabel Bader Theatre that will run from April 24 to May 1.
Speaking with realscreen, Charlotte Cook – head of programming at Hot Docs – said the festival has been looking to include more interactive elements for a "long time."
"A lot of the festivals do it incredibly well but we wanted to step back and see, because for me it's all about audience engagement and I really wanted to make sure everybody had a chance to do it," said Cook. "Canada's the world leader for interactive documentary so we decided this year only to focus on Canadian work. So it'll be a really great chance to celebrate that this industry is burgeoning out of this country."
Titles included in the Canadian Spectrum include Charles Wilkinson's Haida Gwaii: On the Edge of the World, on a community threatened by a proposed oil tanker route; Shelly Saywell's Lowdown Tracks, about five transient Toronto musicians; Su Rynard's The Messenger, on the disappearance of songbirds; Rama Rau's No Place to Hide: The Rehtaeh Parsons Story, on a cyber-bullying case; and André-Line Beauparlant's Pinocchio, billed as a personal portrait of the "struggle to trust someone who feels no obligation to the truth."
The International Spectrum is to include Malin Andersson's Blood Sisters, on twin sisters bound by a traumatic experience; Karen Guthrie's The Closer We Get, a portrait of "strained family dynamics"; Ramyata Limbu, Amy Benson and Scott Squire's Drawing the Tiger, on a family's reliance on their studious daughter; and Ross Sutherland's Stand By for Tape Back-Up, a meditation on memory and loss.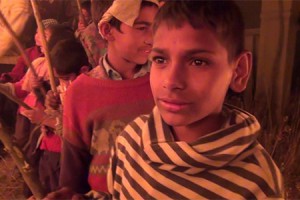 Meanwhile, Hot Docs – which in 2014 featured a Made in Denmark program – is this year shifting its focus to South Asian docs with Made in India, featuring Spandan Banerjee's English India, which examines the country's shedding of its colonial past; Parvez Sharma's A Sinner in Mecca, a personal essay on a gay Muslim's personal struggles; and Anuj Adlakha and Farha Alam's The Superstars of Koti (pictured, right), a coming-of-age story about three boys believed to be "chosen ones."
Elsewhere, Clay Tweel and Bryan Carberry's human foot saga Finders Keepers and Rodney Ascher's sleep paralysis doc The Nightmare are to screen as part of the festival's Nightvision program, while the Show Me the Funny showcase is to include Bao Nguyen's SNL doc Live from New York! and Howie Mandel, Reed Grinsell and Steve Sunshine's doc on finding success, Committed.
In addition, the Screen on Screen program looks to celebrate the art of cinema, with films such as Stevan Riley's Listen to Me Marlon, which has exclusive access to hundreds of audio recordings by the actor Marlon Brando; and Alex Sichel and Elizabeth Giamatti's A Woman Like Me, on one of the filmmakers' experience with terminal cancer.
"We saw around the world that there were so many stories looking at cinema itself and the effect it has, which is something we love talking about," Cook told realscreen.
"We also found we had a lot of strong female stories which is something we were really hoping for but you never know what's going to come through," she added. "[There are] a lot of incredible women on stage and a lot of representation across the board, which is always what we want."
Now in its third year, the Scotiabank Big Ideas series is slated to showcase five documentaries,each followed by discussions with notable subjects from the film. The 2015 roster includes screenings of Tig, with Notaro in attendance; Danny, featuring former Premier of Newfoundland and Labrador Danny Williams; Deep Web, with director Alex Winter, Wired senior writer Andy Greenberg and the parents of the film's subject, Ross Ulbricht. Also featured in the series is Sweet Micky for President, featuring ex-Fugee Pras Michel; and Out to Win, with hockey player Charline Labonté, former baseball player Billy Bean and football player Conner Mertens.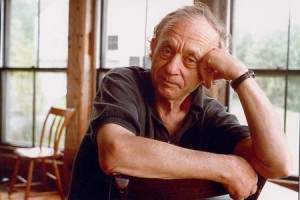 Finally, iconic documentarian Frederick Wiseman (pictured, left) is to take the stage at the TIFF Bell Lightbox on April 29 for an "In Conversation" event. The session will see Wiseman joining long-time collaborator Karen Konicek in a discussion with CBC journalist Piya Chattopadhyay on the filmmaker's next project, Jackson Heights - which is being pitched at the Hot Docs Forum - as well as "longevity in an evolving media landscape."