A science experiment-game show hybrid and a psychology-focused Outrageous Acts of Science spin-off are among a slate of programming headed to Science Channel in the coming year.
The U.S. net revealed its upcoming series, specials and returning shows at a Discovery Communications' 2015/16 Upfront presentation in New York City on Tuesday (March 31), with a focus on engaging viewers in the intersection of science and technology.
"Science and technology are everywhere and impact our lives in ways both obvious and surprising. We are thrilled to present a line-up of programs that will help our viewers engage with science and technology in fresh new ways," said Rita Mullin, GM of Science Channel, in a statement.
One of the series representative of the net's latest direction is Secret Space Disasters (pictured), which details in hour-long episodes the "incredible near misses, close calls, unexpected encounters, and dangerous discoveries" in the history of human space travel, and is to air in the fourth quarter of 2015.
Meanwhile, 2016 will kick off with the series Geek Out or Freak Out, a game-show and science experiment hybrid – filmed in front of a live studio audience – that tests contestants' scientific knowledge through challenges involving chemical reactions, physics and human stunts. Also airing early next year is Machine Men (working title), which follows engineer Justin Gray and his company Graywrx, which creates specialized tech solutions for clients ranging from Hollywood execs to local marijuana farmers.
Later in the year, Science Channel is to premiere Short-Attention-Span Science, which aims to answer complex questions about science in two and half minutes or less, tackling everything from the Big Bang to why jingles get stuck in our heads.  Also debuting is True Spy (w/t), which tells the stories of international and corporate spies who stole scientific secrets, carried out acts of sabotage and led double lives. The series uses dramatic recreations to follow real-life stories.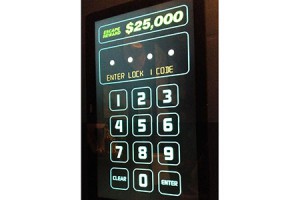 New programming for the remainder of 2015 includes the May premiere of Outrageous Acts of Psych (OAP), which is billed as taking "the hidden camera phenomenon to the next level" by setting up scenarios that reveal telling aspects of the human psyche. The series – which is a spin-off of Outrageous Acts of Science - aims to show whether people will pay for a VIP experience at a bus stop or a laundromat, or whether men or women are more likely to take a food sample from a person in a hazmat suit, with psychologists and human behavior experts offering insights into these actions. OAP bows on May 2 at 9 p.m. EST/PST.
Meanwhile, July will see the debut of the competition series Race to Escape (pictured, left), which sees two teams of three strangers trapped in places such as a locked barber shop, a bar and a 19th-century drawing room, from which they can only escape by solving clues hidden around the rooms. The more time the group takes to solve the clues, the less money they stand to win as a cash prize.
The net is also readying a Thanksgiving special around the series What Could Possibly Go Wrong? The event – which will air on Thanksgiving night (November 26) – is to feature hosts Kevin Moore and Grant Reynolds as they recreate Thanksgiving-themed Internet "fails."
Elsewhere, series returning to the net in 2015 include season 13 of How It's Made (13 x 30 minutes), which lets viewers see how their favorite products are manufactured; Survivorman (4 x 60 minutes), in which Les Stroud will continue his self-documented treks into the wilderness; Survivorman: Legends (4 x 60 minutes), which again features Stroud recreating survival stories; and season two of All-American Makers (6 x 60 minutes), where amateur creators are given the opportunity to pitch their products and take them to market.
Series set to come back in 2016 are How It's Made (season 14; 13 x 30 minutes); Outrageous Acts of Science (season four) and How Do They Do It (season 14; 20 x 30 minutes), which follows "the complex passages of our creature comforts," such as the journey luggage makes before arriving on a plane.