With MIPDoc kicking off in Cannes on Saturday (April 11) followed by MIPTV on April 13, realscreen presents the second part of its annual round-up of new non-fiction and unscripted titles from distributors heading to the Croisette.
A+E Networks
A+E Networks is bringing a slate of lifestyle and social experiment formats to MIPTV, including two in the "tiny home" category, which is working well for its FYI brand. Tiny House Nation and Tiny House Hunting are both primetime, hour-long formats showcasing the trend towards finding and renovating mini living spaces.
Outback Nation, meanwhile, features Australian horticulturalist and landscape designer Jamie Durie transforming standard backyards into "fantastical escapes." It's also a primetime, one-hour format.
On the romantic tip, Arranged and Surviving Marriage examine matrimony through two different lenses. Arranged follows American singles whose cultural traditions include arranged marriage as they take the big step. Surviving Marriage, meanwhile, is a social experiment in which couples on the verge of splitting are sent to an island for five days without the benefit of modern conveniences. On the plus side, they won't be arguing over who's supposed to do the dishes. Both formats are one hour and primetime.
Endemol Shine Group
Endemol Shine Group makes its MIPTV debut with a slate of heavy-hitter formats such as Big Brother. MasterChef, Junior MasterChef, The Biggest Loser, and Your Face Sounds Familiar among others, but the recently launched mega-indie will also be bringing newer fare to the format feast.
Recent returning formats include survival series The Island, a hit in the UK and coming to the U.S. this summer via NBC. The Brain, billed by the producer-distributor as a "cerebral talent show," will also be shopped.
Bullseye, Endemol Shine North America's game show that turns its contestants into human darts (pictured), will also be making its international debut, in advance of its May 27th premiere in America on Fox. Also making its Cannes debut will be Stripped, from Endemol Shine Nordics, in which participants are tasked for living without possessions for 30 days.
Off the Fence
Amsterdam-based Off the Fence is heading to Cannes with a whopping 500 hours of new content under its belt, including 150 hours of scripted content courtesy of its 2011 deal with IFC Films.
On the factual front, newly acquired content includes such lifestyle and travel titles as Girl Eat World (10 x 30 minutes) which follows MasterChef South Africa winner Kamini Pather as she travels to the top 10 international food destinations; Finding Little Italy (6 x 60 minutes), which takes viewers on a culinary tour of Italy via Vespa; and Rock the Park (26 x 30 minutes), which examines national parks in various locales.
History titles include the hour-long, one-offs Tanks of Fury which explores the Sherman tank by going behind the scenes of Brad Pitt's Fury movie; and Dazzle: the Hidden Story of Camouflage, which documents the evolution of camouflage. Natural history buyers should be on the lookout for the 2 x 60-minute Ireland's Oceans; the 5 x 60-minute Rock of Ages, which explores what rocks can reveal about evolution, creation and history; and the one-hour documentary Tian Shan: Land of Bears and Horses, which follows a bear family while exploring its homeland.
Finally, on the science tip, look for Extreme Science (3 x 60 minutes), which explores the science behind sports. For those of a certain age who recall visions of the future in which everyone was coursing through the air with jetpacks, there's the one-hour doc Incredible Flying Jetpacks, which examines whether that vision is closer to reality than we may think.
Proper Rights
The Toronto-based distribution arm of Proper Television recently acquired the catalog of series featuring Canadian construction and renovation star Mike Holmes, including Holmes on Homes (33 x 30 minutes and 60 x 60 minutes), two seasons of Holmes Inspection (52 x 60 minutes), two seasons of Holmes Makes It Right (36 x 60 minutes), Lien on Me (2 x 60 minutes), Mike's Ultimate Garage (2 x 60 minutes), Best of Holmes on Homes (13 x 60 minutes), Holmes in New Orleans (6 x 60 minutes), and Mike Holmes: Behind The Overalls (1 x 60 minutes).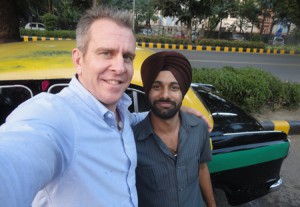 Also on the slate for Proper Rights are two automotive shows – Don't Drive Here (pictured) and Strip 'n' Rip (or Vegas Rat Rods).
ro*co films
The San Francisco-based distributor is headed to MIPDoc and MIPTV with a bevy of docs, including a few that are fresh from their Sundance premieres. They include: The Hunting Ground, an exploration of campus rape culture from director Kirby Dick and producer Amy Zierling; Western from Turner Ross and Bill Ross IV, which looks at border life in America; and (T)error from Lyric R. Cabral and David Felix Sutcliffe, which examines U.S. government counterterrorism tactics through the lens of a former revolutionary turned informant.
Also on the slate for ro*co: The Diplomat, a film by David Holbrooke, son of U.S. ambassador Richard Holbrooke, which examines his father's achievements as well as the relationship between father and son; No Asylum from Paula Fouce, which reveals a new side to the story of Anne Frank via recently discovered letters penned by her father; Sweet Micky for President, which follows former Fugee member Pras Michel as he aids Haitian pop star Michel Martelly, also known as Sweet Micky, in his bid for the president's office; and Poverty Inc., Michael Matheson Miller's exploration of the multi-billion dollar charity industry.
Tricon Films & Television
The Toronto-based producer/distributor will be bringing the rock to the Riviera with a new series from Banger films, the team behind the docs Metal Evolution  and Rush: Beyond the Lighted Stage . Rock Icons (10 x 30 minutes) offers a comprehensive look at rock legends, from their humble beginnings to the present day.
20 Moves, meanwhile, is a one-hour doc that attempts to solve the puzzle behind the success of the Rubik's Cube.
Factual and lifestyle series on Tricon's MIPTV slate include Extraordinary Medicine (12 x 30 minutes), which explores the efforts undertaken to combat diseases; Off the Map with Shannen & Holly (6 x 30 minutes), which takes actors Shannen Doherty and Holly Marie Combs on a road trip through the southeastern U.S.; and the home reno shows Custom Built (26 x 30 minutes) with Paul Lafrance of Decked Out fame, and The Expandables (14 x 30 minutes).