It's that time once again – time to reveal realscreen's Global 100 listing of the top international non-fiction and unscripted prodcos working in the industry today, chosen through input from our readers.
Once again, producers, network execs, distributors, agents and others working in the trenches put forth their thoughts on the best non-fiction and unscripted content from the past year, and the companies behind it. And once again we sifted through the nominations to arrive at the list gracing the next several pages.
From established veterans who have graced many a Global 100, to first-time companies making their presences felt in the ratings; from natural history and science specialists, and social issue docmakers, to reality television renegades, here you'll see a snapshot of the prodcos you liked to watch in 2014.
We have also included, as an online extra for this year, a list of honorable mentions in addition to the Global 100, for companies that may not have received as many votes or that were nominated for single programs, but whose work merits recognition.
CANADA
PAPERNY ENTERTAINMENT (an Entertainment One company)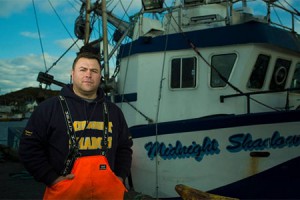 Vancouver
www.papernyentertainment.com
Hours: 80
Full-time employees: 35
Recent/current titles: Cold Water Cowboys (pictured, left), Yukon Gold, Chopped Canada, Timber Kings
Upcoming: Klondike Trappers, Carver Kings, 2Fat2Fly
Yukon Gold producer Paperny Entertainment struck gold in more ways than one in 2014. The 21-year-old, Vancouver-based company – founded in 1994 by David Paperny and Audrey Mehler – had the highest-rated series ever to air on HGTV Canada with the debut of Timber Kings; launched Chow Masters on Travel Channel, the first series produced out of the company's U.S. office; and was acquired by Entertainment One for US$27.2 million.
Paperny, Mehler and executive VP Cal Shumiatcher have all stayed on throughout the acquisition, with their sights now firmly set on further expansion in the U.S. The producer recently enjoyed the February premiere of its second U.S.-hatched series 2Fat2Fly – an OWN docuseries following a titular South Carolina food truck business selling stuffed chicken wings – and also bolstered its U.S. outpost by bringing former Storyville Entertainment exec Caroline Christopher on board as managing director, where she will be overseeing the development and production of series for the U.S. market. Manori Ravindran
INSIGHT PRODUCTIONS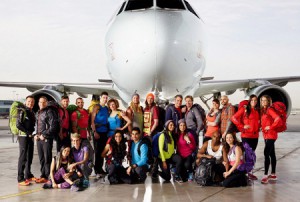 Toronto
www.insighttv.com
Full-time employees: 35
Hours: 272
Recent/current titles: The Amazing Race Canada (pictured); Big Brother Canada; How to Change the World
Upcoming: The Great Food Express, Gordon Lightfoot: A Documentary
Having celebrated its 35th anniversary in 2014, Toronto-based Insight Productions continues to go from strength to strength. As the company behind Canadian versions of such world-beating formats as The Amazing Race, Top Chef and Big Brother, Insight has cemented its reputation as the company to call when the format bible requires serious production values. Big Brother Canada, airing on Shaw Media specialty channel Slice, even beat playoff hockey in the ratings for its season two finale, pulling in 1.1 million viewers. The Amazing Race Canada, meanwhile, pulled in an average audience of 2.7 million for its second season on commercial broadcaster CTV. However, Top Chef Canada was pulled from Food Network Canada's schedule this year, after four seasons.
Meanwhile, the company also made waves in the feature doc scene with How to Change the World, coproduced with Met Film, making its world premiere at Sundance this past January. The film, charting the history of eco-warrior organization Greenpeace, racked up good reviews and also received a special jury award for editing. Barry Walsh
OTHER CANADIAN GLOBAL 100 COMPANIES (NAME/TITLES/HQ/WEBSITE)
Big Coat Productions/ Love It or List It/ Toronto /www.bigcoatproductions.com
Buck Productions/ Stay Awhile, McMorris & McMorris/ Toronto/ www.buckproductions.com
Cineflix Productions/ Property Brothers, American Pickers/ Toronto, Montreal/ www.cineflixproductions.com
Cream Productions/ Wild Things with Dominic Monaghan, Fear Thy Neighbor/ Toronto/ www.creamproductions.ca
Entertainment One Television/ Mary Mary/ Toronto/ www.eonetv.com
Force Four Entertainment (an eOne company)/ Border Security: Canada's Front Line/ Vancouver/ www.forcefour.com
Great Pacific Media (a Thunderbird company)/ Highway Thru Hell, Airshow/ Vancouver/ www.greatpacifi ctv.com
Media Headquarters Film & Television/ Canada's Smartest Person/ Toronto/ www.mediahqs.net
Proper Television/ MasterChef Canada, Storage Wars Canada/ Toronto/ www.propertelevision.com
RTR Media/ Income Property, BBQ Crawl/ Toronto/ www.rtrmedia.com
Temple Street Productions/ Recipe to Riches, Million Dollar Critic, The Next Star/ Toronto/ www.templestreetproductions.com
UNITED STATES
44 BLUE PRODUCTIONS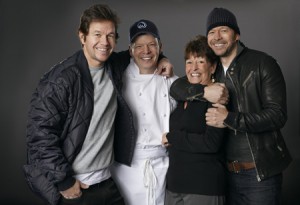 Studio City, California
www.44Blue.com
Hours: 106
Full-time employees: 200
Recent/current titles: Wahlburgers (pictured, left), Pit Bulls & Parolees, Lockup, The Pecos League, Killer Kids, My Flipping Family, Breaking Boston, Pot Barons, Nightwatch
Upcoming: According to Alex, Rock and a Hard Place, Marry Me Today
Founders Rasha and Stephanie Drachkovitch put 44 Blue on the unscripted map with such series as MSNBC's Lockup and Animal Planet's Pit Bulls & Parolees, but they'll be the first to say that the launch of family docuseries Wahlburgers in January 2014 was a game-changer for the California-based producer. The A&E series, which follows the action at a restaurant chain operated by acting brothers Mark and Donnie Wahlberg and their chef brother Paul, was an instant hit and ultimately became the highest rated new non-fiction show among key demos of 2014, averaging 2.7 million total viewers. The series – which wrapped its third season finale in March – led to the recent spin-off Donnie Loves Jenny, centering on Donnie Wahlberg's relationship with comedian Jenny McCarthy, and has also catapulted 44 Blue deeper into the celeb-reality world, where it has since formed partnerships with the likes of Whoopi Goldberg and Dwayne 'The Rock' Johnson.
The company is currently in production on BET docuseries According to Alex, which follows the family dynamics of Goldberg's daughter Alex Martin, as well as the HBO documentary Rock and a Hard Place, which will feature Johnson mentoring a group of juvenile offenders at a Florida boot camp. MR
KARTEMQUIN FILMS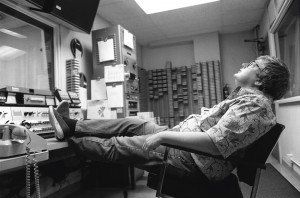 Chicago
www.kartemquin.com
Hours: 15
Full-time employees: 10 (part-time: 4, freelance associates: 31)
Recent/current titles: The Trials of Muhammad Ali, The School Project, Life Itself (pictured, left)
Upcoming: The Homestretch, Hard Earned, Saving Mes Aynak, Almost There
Chicago's powerhouse indie is billed as "sparking democracy through documentary." And whether that means fighting to keep independent films on public broadcasters – Kartemquin founder Gordon Quinn and the Indie Caucus have led the campaign urging PBS station WNET to keep doc strands 'Independent Lens' and 'POV' on primetime – or launching a six-part digital series examining Chicago's public education system, Kartemquin brings a social consciousness to everything it touches.
Despite the untimely passing of founding partner Jerry Blumenthal in November, the year brought the company a number of triumphs, including Steve James's critically acclaimed documentary on film critic Roger Ebert, Life Itself, as well as the world premiere of Dan Rybicky and Aaron Wickenden's doc on artist Peter Anton, Almost There, at DOC NYC. Forging ahead, Kartemquin's six-hour series Hard Earned – which follows five U.S. families struggling to get by on low wage-work – is to debut on Al Jazeera America in May, while Almost There is to screen in select U.S. and UK theaters later this year. MR
KINETIC CONTENT (A Red Arrow Entertainment company)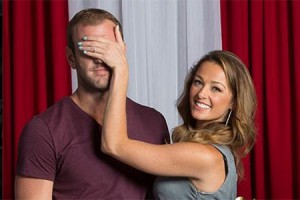 Santa Monica
www.kineticcontent.com
Hours: 100
Employees: 300
Recent titles: Married at First Sight (pictured, left), The Taste , Little Women: LA
A network undergoing a rebrand needs that one series that will simultaneously draw as wide an audience as possible and serve as a firm signpost of the new direction being undertaken. FYI has that show in Married at First Sight, an adaptation of a Danish format from Santa Monica-based Kinetic Content, in which sets of individuals are paired together to tie the knot, and then assess after six months whether to continue their relationships. For FYI, it proved to be the network's top-rated series to date, with its first season finale pulling in 903,000 total viewers. A second season was announced in short order, as well as the spin-off series, Married at First Sight: The First Year.
Meanwhile, ABC's culinary competition series The Taste was renewed for a third season. And Little Women: LA racked up big ratings for Lifetime, with its season two premiere this past January pulling in 1.5 million total viewers, an 84% jump over the season one premiere. BW
MONAMI ENTERTAINMENT/EASTERN TV
New York City
www.monamient.com, www.eastern.tv
Recent/current titles: Love & Hip Hop; Love & Hip Hop: Atlanta; Love & Hip Hop: Hollywood; This is Hot 97; K. Michelle: My Life
Upcoming: More Love and Hip Hop
After 20 years running Violator Management, overseeing artists and observing their inroads into the television world, Mona Scott-Young figured she was ready to get into the game herself. Her multimedia entertainment company Monami brings together all of her passions – talent management, brand development, and film and television production – under one big and successful umbrella. The firm not only manages Grammy Award-winning artist and rapper Missy Elliott, but also produces, with Eastern TV, one of VH1′s highest-rated reality series, the Love and Hip Hop franchise, which follows women in the hip hop industry and now has a host of spin-offs, two of which are set in Hollywood and Atlanta.
Eastern TV, meanwhile, is headed up by CEO Toby Barraud and president Stefan Springman. Other key execs include Mala Chapple, a former Sundance Channel exec who serves as Eastern's COO and EVP of production, and SVP of development Simon McKeown, who came to the New York/Atlanta-based prodco from a stint with Nutopia. Besides the monster that is the Love & Hip Hop franchise, Eastern produced Crazy Hearts: Nashville for A&E, and Sorority Sisters, produced with Juma Entertainment, for VH1. MR, BW
RENEGADE 83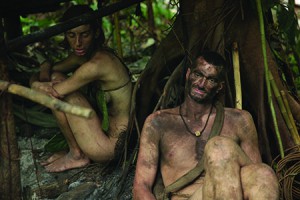 Sherman Oaks, CA
www.renegade83.com
Hours: 50+
Staff: 350-375
Recent titles: Naked and Afraid (pictured, left), Godfather of Pittsburgh, Famous in 12
Upcoming: 100 Miles from Nowhere; Naked and Afraid XL
Founded by David Garfinkle and Jay Renfroe in 1994, Renegade 83 first made its mark with the hit dating series Blind Date. Fast forward to 2013, and the company racked up yet another milestone via its adventure series with a twist, Naked and Afraid for Discovery. The series, which puts male and female survivalists in forbidding environments – and out of their clothes – notched the highest rated premiere in Discovery's history, and ushered in something of an unclothed unscripted wave.
Coming soon: 100 Miles from Nowhere for Animal Planet, which will once again attempt to strip away the convenient trappings of modern production by putting its characters on adventurous journeys armed only with GoPros and their wits. BW
SHARP ENTERTAINMENT (A Core Media Group company)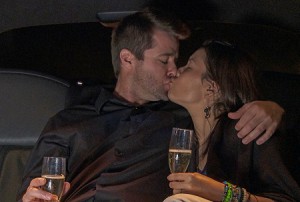 New York City
www.sharpentertainment.com
Hours: 130
Employees: Approximately 200
Recent titles: 90 Day Fiance (pictured, left), Man v. Food, Tethered
Upcoming: Momsters (season 2)
Romance is on the minds of many a reality producer and programmer, if the current hits gracing cable are any indication. TLC's 90 Day Fiance, from Manhattan-based Sharp Entertainment, struck a chord with its tales of geographically-challenged couples uniting in the U.S. with 90-day special visas, to see if a brief period of proximity will be enough to see them to the altar. The season one finale drew two million total viewers. Meanwhile, Man v. Food continues to be a tasty treat for Travel Channel. "Lots of commitment and energy," comments one network exec of the Sharp team – two qualities that make a prodco a trusted partner. BW
OTHER U.S. GLOBAL 100 COMPANIES (NAME/TITLES/HQ/WEBSITE)
3 Ball Entertainment / Bar Rescue, Extreme Weight Loss/ Redondo Beach, CA/www.3ballentertainment.com
495 Productions/ Party Down South, Snooki & Jwoww/ Burbank/ www.495productions.com
5 x 5 Media/ King of the Nerds, Wake Up Call/ Encino, CA/ www.5x5media.tv
51 Minds (An Endemol Shine Group company)/ Sisterhood of Hip Hop; T.I. & Tiny: The Family Hustle/ North Hollywood/ www.51minds.com
Asylum Entertainment (a Legendary company)/ Beverly Hills Pawn, 10 Things You Don't Know About/ Encino, CA www.asylument.com
Atlas Media Corp./ Hotel Impossible/ New York City/ www.atlasmedia.tv
Authentic Entertainment (an Endemol Shine Group company)/ Flipping Out, Knife Fight/ Burbank/ www.authentictv.com
Bunim/MurrayProductions (a BanijayGroup company)/ Project Runway, The Real World/ Los Angeles/www.bunim-murray.com
Stephen David Entertainment (a Banijay Group company)/ World Wars/ New York/ www.stephendavidentertainment.com
Electus (an IAC company)/ Food Fighters, Running Wild with Bear Grylls/ New York City/ www.electus.com
Embassy Row (A Sony Pictures Television company)/ Watch What Happens Live, Comedians in Cars Getting Coffee/ New York City/ www.embassyrow.com
Figure 8 Films/ 19 Kids & Counting; Sister Wives (with Puddlemonkey Productions) Carrboro, NC www.figure8fi lms.tv
FremantleMedia North America (an RTL Group company)/ American Idol/ Burbank/ www.fremantlemedia.com
GRB Entertainment /Sex Sent Me to the ER, Intervention/ Sherman Oaks, CA/ www.grbtv.com
Gurney Productions (an ITV company)/ Duck Dynasty; Leah Remini: It's All Relative/ Los Angeles/ www.gurneyproductions.com
Half Yard Productions (A Red Arrow Entertainment company)/ Say Yes to the Dress, Curvy Brides/ Bethesda, MD/ www.halfyardproductions.com
Herzog & Co./ The Sixties (with Playtone); Lady Valor: The Kristen Beck Story/ Los Angeles/ www.herzogcompany.com
High Noon Entertainment (an ITV company)/ Cake Boss; Dude, You're Screwed/ Denver; LA/ www.highnoonentertainment.com
Indigo Films/ Wives with Knives, Bikinis and Boardwalks/ San Rafael, CA/ www.indigofi lms.com
ITV Studios America/ Hell's Kitchen, The First 48/ Los Angeles, New York/ www.itvstudios.com/us/home
Jigsaw Productions (a Content Media company)/ Death Row Stories, Finding Fela/ New York/ www.jigsawprods.com
Jupiter Entertainment/ Snapped, Homicide Hunter/ Knoxville, TN/ www.jupiterent.com
Leftfield Pictures (an ITV company)/ Pawn Stars; Pawnography; Blood, Sweat & Heels/ New York/ www.leftfield-entertainment.com
LMNO Productions/ The Little Couple, Deadly Wives/ Encino, CA/ www.lmnotv.com
Magical Elves (a Tinopolis company)/ Top Chef, Cold Justice/ Los Angeles/ www.magicalelves.com
Magilla Entertainment/ Long Island Medium, Moonshiners/ New York City/ www.magilla.tv
Mission Control Media/ Face Off, Hollywood Game Night/ Los Angeles/ www.missioncontrolmedia.net
Motto Pictures/ 1971, Art and Craft/ Brooklyn/ www.mottopictures.com
North South Productions (a Hearst company)/ Impractical Jokers, Double Divas/ Knoxville, TN/ www.northsouth.tv
Optomen/ Scorned: Love Kills/ New York City/ www.optomen.com
Original Media (an Endemol Shine Group company)/ Swamp People, Ink Master/ New York City/ www.originalmedia.com
Original Productions (a FremantleMedia company)/ Storage Wars, Deadliest Catch, Bering Sea Gold/ Burbank/ www.originalprods.com
part2 pictures/ This is Life with Lisa Ling/ Brooklyn/ www.part2pictures.com
Pilgrim Studios/ Fast 'n' Loud, Wicked Tuna/ North Hollywood/ www.pilgrimstudios.com
Praxis Films/ Citizenfour / New York/ www.praxisfi lms.org
Profiles Television /The Amazing Race/ El Segundo, CA/ www.profiles-television.com
Prometheus Entertainment/ The Curse of Oak Island/ Los Angeles/ www.prometheusentertainment.com
Relativity Television/ Sex Box, Catfish/ Los Angeles/ www.relativitymedia.com
RIVR Media/ Renovation Realities, Whale Wars (with Lizard Trading Company)/ Knoxville/ www.rivr.com
Ryan Seacrest Productions/ Shahs of Sunset, Keeping Up with the Kardashians (with Bunim/Murray Productions)/ Los Angeles/ www.ryanseacrest.com
Shed Media U.S. (a Time Warner company)/ Real Housewives of NYC, Who Do You Think You Are?/ Los Angeles/ www.shedmediaus.com
Sirens Media (a Leftfield Entertainment company)/ Thicker than Water, Real Housewives of New Jersey, Nightmare Next Door/ New York City/ www.sirensmedia.com
A. Smith & Co. (a Tinopolis company)/ Hell's Kitchen, American Ninja Warrior/ Los Angeles/ www.asmithco.com
T Group Productions/ Mystery Diners, Museum Men/ Santa Monica/ www.tgroupproductions.com
Thinkfactory Media (an ITV company)/ Preachers Daughters; Marriage Boot Camp: Reality Stars/ Los Angeles/ www.thinkfactorymedia.com
True Entertainment (an Endemol Shine Group company)/ Real Housewives of Atlanta, Too Cute/ New York, LA/ www.trueent.net
United Artists Media Group (Hearst/MGM/Mark Burnett/Roma Downey)/Shark Tank, On the Menu/ Los Angeles/ www.hearst.com
Warrior Poets/ Inside Man with Morgan Spurlock, 7 Deadly Sins/ New York City/ www.warrior-poets.com
World of Wonder/ Ru Paul's Drag Race, Million Dollar Listing/ Hollywood/ www.worldofwonder.net
Zero Point Zero Production/ Anthony Bourdain: Parts Unknown, The Hunt with John Walsh/ New York/ www.zeropointzero.com
Zodiak USA (a Zodiak Media company)/ Killer Karaoke, Celebrity Wife Swap/ New York, LA/ www.zodiakmedia.com
UNITED KINGDOM
AMOS PICTURES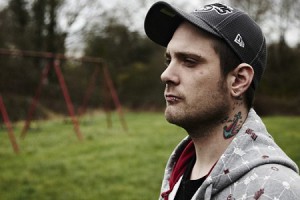 London
www amospictures.co.uk
Recent titles: The Paedophile Hunter (pictured, left), Terror at the Mall, Legally High
Upcoming: The Escorts (w/t)
Founded by BAFTA-winning director Dan Reed, Amos Pictures was the team behind what Channel 4 hailed as its most important documentary of the year, The Paedophile Hunter. The prodco gained incredible access to online vigilante Stinson Hunter, who, with his team of "undercover journalists," engage with men suspected of being child predators by posing as underage kids on various social networks. From there, a meeting is arranged with the suspect, and upon his arrival, he is confronted by the team with its evidence, and interrogated by a video-camera toting Hunter, who then gives the file to the police. It was a riveting examination of both the issue of child grooming itself, and a man driven to fight it.
The prodco was also behind the award-winning Terror at the Mall for BBC2 and HBO, which, by using surveillance footage from more than 100 cameras, documented the horror of the terrorist attack at Westgate Mall in Nairobi that claimed 71 lives. BW
ATLANTIC PRODUCTIONS
London
www.atlanticproductions.tv
Hours: 24
Employees: 30
Recent: David Attenborough's Natural History Museum Alive, Time Scanners, David Attenborough's Conquest of the Skies
Upcoming: Inside the Commons
Founded in 1992, innovation and intelligence have been hallmarks of Atlantic's programming over three decades, with 2014′s offerings and developments serving as prime examples. The company's penchant for creating captivating content through the use of the latest eye-popping visual technology has resulted in myriad 3D projects, produced through its joint venture with Sky, Colossus Productions, and its partnership with Sir David Attenborough has yielded several high-rating, visually breathtaking natural history specials. In 2014, the BAFTA-winning David Attenborough's Natural History Museum Alive , which featured the venerable presenter vying for air time with assorted CGI-resuscitated prehistoric creatures, brought great acclaim, and ratings. The project also was a multi-platform success, with its content-rich app garnering industry accolades.
2014 also saw the company move aggressively into the burgeoning virtual reality space, with the launch of its VR division, Alchemy. Its aim: to bring non-fiction storytelling to emerging VR platforms through live-action 3D content, 360-degree videos and fully immersive CGI. The first planned VR project from the studio will once again feature Attenborough, and CGI representations of the planet's earliest inhabitants. BW
THE GARDEN (An ITV company)
London
www.thegardenproductions.tv
Hours: 138
Employees: 24 permanent
Recent titles: 24 Hours in Police Custody, Bedlam, Posh People: Inside Tatler
Upcoming: Saved, Pest House (w/t)
Last profiled in 2012′s Global 100, The Garden had yet another notable year in 2014, from both a content and a business perspective. As pioneers of fixed-rig programming, through 2008′s The Family via Firefly and the long-running 24 Hours in A&E, company founders Nick Curwin and Magnus Temple brought the technique to law enforcement, with 24 Hours in Police Custody for Channel 4. The series used over 80 cameras – positioned in custody cells, interview rooms and points between – to follow the action at Luton station as Bedfordshire police contend with 999 calls. More engrossing, and award-winning, content came in the form of Bedlam, which gave viewers a penetrating look at Britain's best-known psychiatric institution.
Elsewhere, the company's Keeping Britain Alive, examining a typical day for the nation's healthcare system, gained traction internationally as a format, with the Netherlands, Norway, France and most recently, Canada, prepping local versions. The April 2013 acquisition of the prodco by ITV not only further cemented the relationship between the two – ITV Studios Global Entertainment had distributed a good share of The Garden's programming – but also presented The Garden with an initial sum of US$27 million, with further payments to be made over a five-year period, depending on performance.
2014 also brought change to the company, via the departure of CD Jonathan Smith, who had worked with Curwin and Temple since 2007. BW
OCTOBER FILMS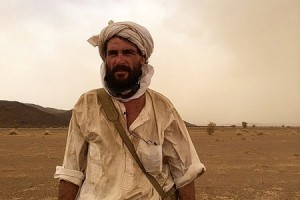 London
www.octoberfilms.co.uk
Hours: 80+
Employees: 35 permanent, 3 in U.S.
Recent titles: You've Been Warned, World War II From Space, Walking the Nile (pictured, left)
October Films made big strides in 2014, via a restructuring aimed at strengthening its U.S. office while ramping up its London headquarters to manage the significant growth of international commissions. Managing director Denman Rooke made the move to executive chairman, making Adam Bullmore, a longtime member of the October family, managing director; while Jane Manning was named director of production and operations, and Matt Robins was upped to creative director, overseeing activity in both the U.S. and the UK. Chris Muckle, formerly with Raw TV, was brought on in November to head up U.S. factual.
Series commissioned by U.S. nets included Obsession: Dark Desires, a hit for ID and Outrageous Acts of Science for Science, while Operation Stonehenge: What Lies Beneath – a copro that brought together BBC2, the CBC, France 5, SBS, ZDF and Smithsonian Channel – debuted in the fall. A project with History, concerning what could be the wreck of the Santa Maria, was also announced in May. As one U.S. network exec put it, October is "on a real roll at the moment" and 2015 should see that trajectory continue. BW
WALL TO WALL (A Warner Bros. Television Productions UK company)
London
www.walltowall.co.uk
Hours: 110
Employees: approximately 75
Recent titles: The Voice UK, Underworld Inc., Long Lost Family, Who Do You Think You Are?
Upcoming: Time Crashers
2014 marked a move into a new era for Wall to Wall, a longtime fixture of the Global 100, with the departure of co-founder and chief executive Alex Graham, announced in the fall of 2013. Moving into the top spot was creative director Leanne Klein, with the company since 1995. Graham was fêted with the Trustee's Award at the Griersons, the same year that Wall to Wall's Births, Deaths & Marriages for ITV was up for the best documentary on a contemporary theme honor.
One of its staple series and formats, Who Do You Think You Are?, enjoyed its 10th anniversary and 100th episode on the BBC last summer, while its first big foray into entertainment television, The Voice UK, was commissioned for two more series last March by BBC1. Harder hitting stuff, such as National Geographic Channel's Drugs Inc. and the new Underworld, Inc., also fared well.
On the way: Time Crashers, an immersive living history format and series for Channel 4 coproduced with GroupM Entertainment, in which celebrity participants find themselves transported to other eras and have to assimilate quickly to perform specific challenges. BW
OTHER UK GLOBAL 100 COMPANIES (NAME/TITLES/HQ/WEBSITE)
Arrow Media/ Dogs: Their Secret Lives; Live From Space/ London/ www.arrowmedia.com
betty (a Discovery Communications company)/ The Undateables, Heston's Great British Food/ London/ www.betty.co.uk
Blink Films/ The Real Noah's Ark (with Yap Films)/ London/ www.blinkfilmsuk.com
Firecracker Films (a Tinopolis company)/ My Big Fat American Gypsy Wedding/ London/ www.firecrackerfilms.com
Icon Films/ River Monsters, Africa's Giant Killers/ Bristol/ www.iconfi lms.co.uk
KEO Films/ Skint, I Bought a Rainforest/ London/ www.keofi lms.com
Lion Television (an All3Media company)/ Sexy Beasts, Horrible Histories/ London/ www.liontv.com
Love Productions (a BSkyB company)/ Benefits Street, The Great British Bake Off/ London/ www.loveproductions.co.uk
Maverick Television (an All3Media company)/ Embarrassing Bodies, Growing Up Down's/ London/ www.mavericktv.co.uk
Nutopia/ How We Got to Now, The 90s: the Last Great Decade?/ London, Washington/ www.nutopia.com
Pioneer Productions/ Britain's Most Extreme Weather/ London/ www.pioneertv.com
Raw TV (a Discovery Communications company)/ Gold Rush, The Secret Life of Students/ London/ www.raw.co.uk
Shine TV (an Endemol Shine Group company)/ The Island with Bear Grylls, MasterChef/ London/ www.shine.co.uk
Studio Lambert (an All3Media company)/ Gogglebox, Undercover Boss/ London/ www.studiolambert.com
Swan Films/ Grayson Perry: Who Are You?/ London/ www.swanfi lms.tv
Thames (a FremantleMedia UK company)/ X Factor, Britain's Got Talent/ London/ www.talkbackthames.tv
Twofour Broadcast (a Boom Pictures company)/ Educating the East End, Royal Marines Commando School /London, Plymouth/ www.twofour.co.uk
INTERNATIONAL
BLACKFELLA FILMS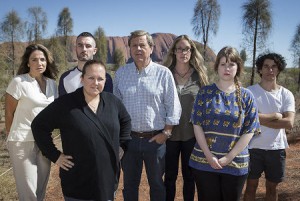 Paddington, New South Wales
www.blackfellafilms.com.au
Recent titles: First Contact (pictured, left), Black Panther Woman
Founded by Rachel Perkins in 1992, Blackfella Films has made an impact on the Australian factual landscape with programming that examines the country's culture and history through the lens of its indigenous people. While its 2008 doc series The First Australians was its best-known project prior to 2014, bringing in 2.3 million viewers for its airing on SBS, this past year saw another major success for Blackfella, once again via SBS. In First Contact, a three-part series stripped across SBS's three free-to- air channels, six non-indigenous Australians were immersed in Aboriginal culture, in an effort to both highlight the chasm existing between the First Australians and the rest of the nation, and to build a bridge across that divide.
The series sparked huge reaction via social media, with its first episode in the trending top five on Twitter the night it aired. The final episode was viewed by just under 950,000 Australians. Speaking to The Australian about the series, Perkins said: "We are interested in the idea of a TV show being a conversation starter across the country." Mission accomplished. BW
OTHER INTERNATIONAL GLOBAL 100 COMPANIES (NAME/TITLES/HQ/WEBSITE)
Beyond Productions/ MythBusters/ Sydney/ www.beyond.com.au
Bonne Pioche/ Love Hotel/ Paris/ www.bonnepioche.fr
Cordell Jigsaw Zapruder/ Vaccines: Calling the Shots; Two Men in China/ Chippendale, NSW www.cjz.com.au
Endemol (an Endemol Shine Group company)/ Wipeout, Big Brother/ Amsterdam/ www.endemol.com
Off the Fence/ Generation Cryo, Stan Lee's Superhumans/ Amsterdam/ www.offthefence.com
Talpa (an ITV company)/ The Voice / Laren, The Netherlands/ www.talpa.tv
HONORABLE MENTIONS (NAME/TITLES/COUNTRY/WEBSITE)
Ark Media/Clinton/U.S./www.ark-media.net
Gedeon Programmes/ Un zoo a Paris/France/www.gedeonprogrammes.com
Loud Television (A Leftfield Entertainment company)/ Tiny House Nation/U.S./www.loudtelevision.com
Minnow Films/ Kids and Guns/ UK/www.minnowfilms.co.uk
Omnifilm Entertainment/Ice Pilots NWT/Canada/www.omnifilm.com
Orion Entertainment/Living Big Sky, Building Alaska/U.S/www.orionentertainment.com
Tremendous! Entertainment/Bizarre Foods with Andrew Zimmern/U.S./www.tremendousinc.com