With its hosts and stars being increasingly social media savvy, and web users constantly in need of "purpose-driven" content that helps them live their lives, lifestyle programming is a genre that is easily making the leap into the multi-platform era. Here, realscreen talks to TLC, W Network, FYI and Scripps to examine the financial and creative opportunities to be had in the space.
When Jana Bennett (pictured below) set out to build FYI from the ground up, she knew she couldn't just "do social" or spearhead a social media campaign. In what is considered a survival of the fittest among traditional broadcasters, a value-added strategy wasn't enough, and hadn't been for a long time. If FYI was to become a relevant lifestyle brand, the president of A+E's FYI and LMN channels understood it would need to break out of the TV bubble and be authentically social.
But even Bennett – the former president of BBC Worldwide Networks who helped to launch the BBC iPlayer, one of the market's first mass-consumer on-demand platforms – had to back-track somewhat during a conversation with her 20-year-old son.
"When I said to him, 'What do you think about digital content?' he didn't understand my question," she tells realscreen. "He's like, 'What are you talking about? Everything is digital. And what do you mean about content? You mean video? You're just talking about different lengths of stories.' And I said, 'You're right.'"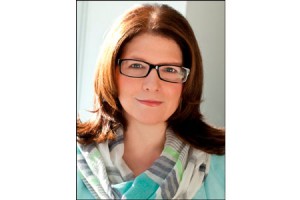 Bennett is part of a growing contingent of linear network executives who are shedding the old phraseology, opening their doors to digital partnerships and building porous networks that make ubiquity to audiences a priority. Among Bennett and her peers, there's an understanding that the millennial cord-cutters eschewing linear TV need to be activated elsewhere. And with information measurement company Nielsen launching a "total audience" campaign to measure viewers on SVOD devices, computers, smartphones and tablets – as opposed to just live, DVR and on-demand audiences – the metrics of success could be a lot more accurate in the future.
The issue, however, is that just because there is a consensus that content should reach audiences on every platform, it doesn't necessarily mean it will, or can. Most network execs will agree that not all genres can be easily transposed. But one area of programming that has lent itself almost seamlessly to the digital world is the lifestyle arena.
WHY LIFESTYLE WORKS ONLINE
With a roster of social media-savvy personalities – a growing number of them plucked from YouTube – and "purpose-driven" content, lifestyle networks are leveraging their brands across a range of platforms and introducing a fluidity between the linear and digital worlds that is proving to be both popular and, albeit slowly, lucrative.
"These [characters] are presenting content or information that the audience is taking back with them," says Scott Lewers, recently appointed senior VP of multi-platform strategy at TLC.
"They fall in love with the characters and what they learned from them, and they get to apply it themselves. So if it's watching Stacy London (pictured below) on Love, Lust or Run and hearing a fashion or make-up tip, they are voracious about that because they're learning how to apply it themselves."
What's working for lifestyle particularly well, says Lewers, is producing targeted content for specific platforms rather than merely re-purposing material made for a linear TV show. The exec – previously a senior VP of programming for Discovery – only made the move to TLC in February, but identifies his top priority as getting involved much earlier in pre-production.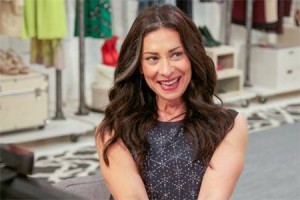 "I'm now digging into shows we are in development on and in production on and getting embedded while we're making them, so we can build and harness materials and content that we can use on other platforms and actually influence that content," says Lewers.
Over at Canadian specialty channel W Network, there has been a similarly concerted, multi-pronged push into the digital lifestyle space.
The first stage came in September 2014, when parent company Corus Entertainment invested heavily in the Santa Monica-based lifestyle digital media firm Kin and its corresponding multi-channel network Kin Community.
"That signaled a desire for us to expand in a more purposeful way into the digital space, with content that was created specifically for the platform and was a little bit broader in terms of interest and categories than what we currently had on W," says John MacDonald, the VP of television and head of Corus Women and Family at Corus Entertainment.
The next step was this February's launch of W View and W Dish. While the former is billed as a "first-of-its-kind, digital video hub for women" that features content from various contributors, including Kin Community as well as original commissions, the latter is a lifestyle-focused site with recipes, articles and pop culture items targeting women between the ages of 25 and 44.
"People often come to television to be entertained, and they go to the web on a more purposeful [level], to try and find answers, directions or inspiration," says MacDonald. "I think the flexibility of the web to allow for content to be as long as it needs to be – rather than adhering to a schedule like a TV network – does lend itself to more task-driven lifestyle inspiration."
ON THE TALENT TIP
Another strategy increasingly popular among lifestyle networks has been recruiting talent from the digital space in the hopes that these personalities will bring their followings – which can be in the millions – to either the brand's digital platform, or to a linear show itself.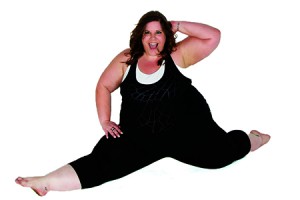 "They have a one-to-one relationship with many of the fans," says MacDonald. "You can send emails and comments to talent that publish on YouTube and the best of them will respond. The nature of television is different: if you wanted to reach out and talk to one of your favorite TV stars, there are an awful lot of obstacles in the way."
According to TLC, its most succesful new series launch of the year thus far has been My Big Fat Fabulous Life, featuring YouTube star Whitney Thore (pictured, left), who was discovered over a year ago when her video series 'A Fat Girl Dancing' went viral.
"I think people really love being able to communicate directly to you," says Thore, whose series chronicles her goal of dancing off the 200 pounds gained from polycystic ovary syndrome. "When people get interested in you and you hook them with whatever – for me, it was dance – they're probably going to want to follow you through whatever [you] do from there," she says.
"Being able to build up a base through the Internet means that I'm going to keep those viewers there for a long time."
Tamara Franklin, executive VP of digital at Scripps Networks Interactive, says it's no surprise personalities such as Thore have both the digital and linear followings that they do.
"It goes back to speaking to your audience," says the exec. "If you have an audience with millennial sensibilities, then you want the talent to reflect that, so you go to the source for that talent, which is obviously YouTube."
Scripps, she says, also looks for notable YouTube stars but the exec notes that, unlike other nets, the company's digital business does not exist to drive linear ratings. Scripps' major digital lifestyle investment, Ulive, features original series as well as stand-alone content from Scripps-owned networks such as Food Network and Travel Channel. In June 2014, the company led a US$25 million funding round into food-focused video platform Tastemade – its first investment in a multi-channel network.
DIGITAL DOLLARS
The challenge for Scripps has been generating sufficient revenue to play against other digital-only players. According to the company's latest annual report, its digital businesses generated $122 million in operating revenue, which accounts for just 4.7% of the $2.57 billion portion of Scripps' revenue from its Lifestyle Media silo. It's an increase from digital's $109 million in operating revenues in 2013 – which comprised 4.4% of lifestyle's $2.45 billion in revenue – but not by much.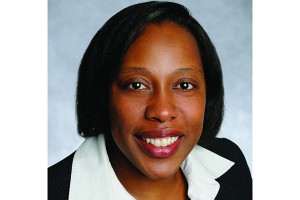 For the up-and-coming FYI, the incremental rise in digital profits isn't so much discouraging as it is instructive. Bennett – pointing out parent company A+E Networks' $250 million deal for a 10% stake of Vice Media – assures the network "is not antagonistic about the digital world at all."
With several irons in the fire, including a partnership with web application Pinterest for the home décor series We're Moving In and another deal with real-estate website Curbed.com for My City's Just Not That Into Me (featured image), Bennett's strategy is to combine the best of both worlds.
"TV impressions are still the vast majority of what people view, but in combination with nonlinear it's a way of creating a combined package when we look at the advertising power," she says, adding that FYI has had 100 new advertisers in its first eight months, and has garnered significant backing in partnerships with advertisers.
"If you're in TV, you should put a foot in the non-linear world, and if you're in the digital non-linear world, you should put your foot in the TV world," says Bennett. "I've espoused that for quite a long time, but my son's comment was sort of a warning to not even see it as all that different. Yes, financial models are different, but from the consumer's point of view, they're watching video and watching stories."
This feature first appeared in the March/April 2015 issue of realscreen magazine, which is out now. Not a subscriber? Click here for more information.