The conversation at MIPDoc turned to the SVOD space, online native storytelling and what one panelist called the "walking dead" of linear television this morning (April 3), with representatives from CuriosityStream and XiveTV taking the stage, along with the Vice-backed Pulse Films.
The morning kicked off with the Peter Hamilton-moderated session "The Rise of Online Originals: What Do Platforms Want?" (pictured) which featured Steve Burns, chief programming officer at doc-focused SVOD player CuriosityStream; Greg Diefenbach, MD of OTT service XiveTV; and Antoine Robin, founder and CEO of French millennial-focused media site Spicee.
Diefenbach told the audience that while it was still "very early" for the SVOD revolution, the glory days of linear television are quickly fading. "The writing, for me, has been on the wall, and my feeling has been that linear television, as we experience it, is the walking dead," said the exec, who founded XiveTV with partner Thomas Lucas.
"We are going to see players flooding into the space for years to come. There's a lot of room to grow. The consolidation will happen, I have no doubt, but I think that consolidation is probably three, four years out."
The session was largely devoted to delving into commissioning hours and original programming strategies for the three companies.
CuriosityStream's Burns explained that the doc-focused and ad-free service is driven by subscriptions and currently has around 1,300 titles, including some recently launched 4K offerings. He estimates that about 400 to 500 titles are produced in-house, including all commissions. Run-times are usually an hour for most programs, though a third of content is short-form and averages around 10 minutes in length.
French subscriber-based media site Spicee, meanwhile, has five outposts around the world and has hired 70 international journalists to produce documentary content for the website. Co-founder Robin says subscriptions cost about €10, but users can also choose to buy docs à la carte, at €2.50 per film.
When asked by Hamilton if Spicee is operating in the same space as Vice in the U.S., Robin enthused that Spicee "was Vice, but with virtue."
Spicee commissions about 80 hours a year, with 50% of content produced by the in-house team along with freelancers around the world. Each program is 50 minutes in length, and usually split into five-, 10- or 30-minute mobile-friendly versions.
Finally, XiveTV's Diefenbach discussed the doc-focused VOD player, which specializes in the history, science and adventure genres and programs about 3,000 hours a year. "It allows us to cater to these passions in a lot of areas, because we have a lot of depth in those areas," said the exec, adding that XiveTV also produces long-form content in-house, such as The Age of Hubble and Galapagos: Realm of Giant Sharks.
Asked if XiveTV commissions original content from outside producers, Diefenbach explained that the fledgling company still can't commission full-blown original productions "without taking advantage of the partnerships that are driving revenue from the traditional revenue sources like cable or linear television."
"You really have to build a coalition of funding partners to build these kinds of shows," he said.
Engaging with Talent, Brands and Online Native Storytelling
Later in the morning, Wild Thring Media MD Edwina Thring helmed the session, "Engaging with Talent, Brands and Online Native Storytelling," which featured Thomas Benski, CEO and co-founder of Pulse Films; Amanda Hill, chief creative officer for international at A+E Networks UK; and Claire Leproust, founder and president of Fablabchannel in France.
Vice Media last week took a controlling stake in Pulse Films in a bid to grow programming across digital, mobile and linear platforms. Benski, commenting on the deal, said it gives Pulse "a bigger stage to play on" while maintaining its independence, and a commitment to talent and content.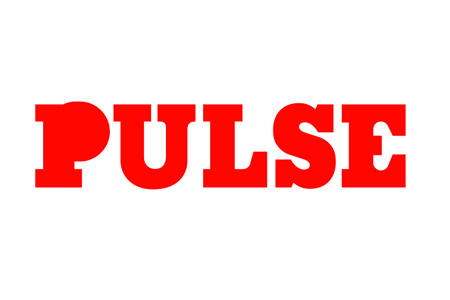 Benski, whose company has had a long history with branded content, told the audience that brands are now realizing the importance of telling authentic stories, and are reaching out to doc makers – a point best exemplified in yesterday's MIPDoc keynote by Morgan Spurlock.
"Doc producers, much more than scripted [producers], have a big opportunity to create final IP that either they co-create with a brand or that they own and license to a brand," he said.
The exec added that the industry was too focused on the format first, and talent second, and Pulse from its early days decided to put talent first.
"We actually built the whole company as an eco-system that puts talent, content and audience in this Venn diagram," he said.
Meanwhile, A+E Networks UK's Hill showed digital assets from the Lifetime series Pitch Slapped and the History documentary Waterloo, arguing that it was important for nets to drive engagement from the get-go.
"A more important metric for us nowadays is how much people are really engaging in what you do, because otherwise it's a passive experience, and no one's really leaning in," said Hill, who later noted that every storyteller also had be a marketer and think about digital components early on.
Claire Leproust of Fablabchannel later spoke on TV5 Monde's "Les Hauts Parleurs" channel, which lives on YouTube and Facebook, and launched in November. The initiative – which sees a group of young international reporters creating "personal and genuine" doc content for the channel – is intended to fill a perceived void in factual content on YouTube, Leproust explained.
"We told ourselves if we apply this kind of new way to tell stories to journalism in short-form videos, we think we could have something new to propose to the young," she said. "The issues would be global, to ask young reporters around the world to tell the stories they wanted to [tell]."