Like Sundance and Tribeca before it, the Camden International Film Festival (CIFF) is broadening its scope with the launch of a dedicated institute, specializing in non-fiction.
Based in Maine, the newly formed Points North Institute will focus solely on non-fiction, with an aim to discover and advance the next generation of diverse storytellers.
The initiative will serve as the umbrella organization for CIFF – which this year runs in Camden, Rockport and Rockland, Maine, from September 15 to 18 – as well as the Points North Forum and year-round retreats, residencies, workshops, fellowships and grants.
"What we're trying to do is emphasize and define the field-building work we're doing within the doc community, and really highlight that as a central point of the organization's mission going forward," CIFF founder and executive director Ben Fowlie tells realscreen.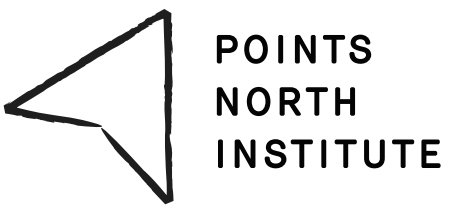 The new organization is billed as a "launching pad" for non-fiction storytellers, including doc makers, journalists, photographers, radio producers and other media artists.
The Points North team – which includes Fowlie (pictured, right), CIFF managing director Caroline von Kuhn (center) and program director Sean Flynn (left) – also hopes the institute might serve as an artistic hub exploring new frontiers for the field.
"We'll keep documentary film as the DNA of the organization – it will always be the centerpiece of our programs – but as we define the mission and vision of this larger organization, we're really looking to cast a wider net around creative non-fiction," explains Flynn.
Fowlie adds, "The opportunity for us and the core staff is to be more involved and supporting artists earlier on in the creative process. It's something that Sundance and Tribeca are doing now, but there's no shortage of a need for mentorship in the industry."
CIFF was founded by Fowlie in 2005 and in 11 years has grown into a major stop on the festival circuit. The event's popular Points North Forum, established in 2009, has to date supported more than 50 doc features and shorts from U.S. filmmakers.
Last year, CIFF partnered with the Tribeca Film Institute for the inaugural CNN-sponsored Camden/TFI retreat, a week-long program connecting emerging filmmakers with mentors. The second edition was held last month.
"A lot of really concrete relationships were cemented here [during the retreat] and we're seeing that at the Forum as well," says Fowlie. "If we can continue to have that level of engagement across two or three other programs, I think we should be able to make an impact on the field, in general, that is maybe more hands-on than just a cash grant and moving on."
Through the Points North Institute, new artist programs will include a two-day Short-form Documentary Course, as well as a three-day Virtual Reality Filmmaking Crash Course that will teach filmmakers how to plan, shoot and edit 360-degree video for VR. Both initiatives include two all-access passes to CIFF.
Existing programs housed under the institute include the Camden/TFI retreat, along with the existing Points North Fellowship, which this year offers a US$2,000 cash grant for selected projects, and the Conservation Media Group-backed Action Grant.
Despite its latest evolution, Von Kuhn assures the festival – and its trademark intimacy – will remain at the heart of the institute. CIFF hosts more than 10,000 attendees each year, and invites over 70 filmmakers and 60 industry delegates to take part in the Points North Forum.
"We want to continue to grow in relevancy and what we do, but we don't want to grow in size as far as the [festival] itself, because part of the value we see is that you can be sitting and having a lobster between Alex Gibney and someone who could fund or broadcast your next film."
Photo of Points North team by Spencer Worthley.