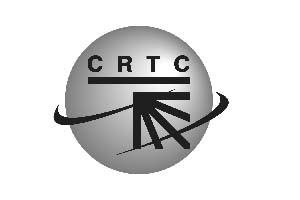 Changes are ahead in Canadian indie production.
As promised in its Let's Talk TV hearings, the CRTC has overhauled a number of key requirements in its policies on Certified Independent Production Funds (CIPFs). CIPFs include Telefilm (Talent Fund), the Bell, Cogeco and IPF funds, Harold Greenberg Fund, Nova Scotia Independent Production Fund, Quebecor Fund, Remstar's Fund, Rogers Documentary Fund, Saskatchewan Film and Video Development Corporation (SaskFilm), Shaw Rocket Fund (formerly Shaw Television Broadcast Fund), Small Market Local Programming Fund and Telus Fund. (The Canada Media Fund is not a CIPF.)
The changes to the commission's policies on CIPFs are significant and sweeping. Chief among them is the elimination of the requirement of a licensed-broadcaster trigger for CIPF funding, the reduction of the number of Canadian certification points required to access CIPF funding, the eligibility of co-ventures, and the approval to allow script, content development and promotion/discoverability initiatives to qualify for funding.
The elimination of the requirement of a broadcast licence or development agreement from a licensed broadcaster is restricted only by a criteria that producers "must demonstrate that the production will be available on a platform accessible by Canadians" (thus eliminating the possibility that a property commissioned by and aired exclusively on a U.S.-only service would qualify for CIPF funding).
In its decision, the CRTC wrote that eliminating the requirement will give producers more flexibility to distribute their projects on whichever platform they choose by removing distribution exclusivity. In a familiar refrain under Jean-Pierre Blais' CRTC, the Commission said it will "allow producers to take more risks" since the projects would not have to fit the traditional TV parameters, as well as giving them more bargaining power and creative control.
The change in the Canadian certification points qualifications is as significant. Projects now open to qualify for CIPF funding will now only have to generate six points out of 10, down from the previous eight. This move too mirrors the CRTC's stated objectives in the Let's Talk TV hearings, with the Commission stating in its decision that, in making the change, producers can hire more non-Canadian actors and creators who could "increase a project's attractiveness and visibility in international markets."
Alongside, and in the same spirit, the CRTC has ruled that co-ventures now qualify for CIPF funding. Allowing that treaty coproductions enjoy greater flexibility to access Canadian funding mechanisms, the CRTC has ruled that co-ventures also play a role in "fostering a more robust production sector that is better able to create and promote compelling, high-quality Canadian content on a national and international basis" and as such should be able to access "all the funding possibilities offered by these funds (including the development and production stages)."
With regards to script and concept development funding, as well as funding for promotion and discoverability, the regulator stressed the importance of both to the health of the Canadian production sector and success of its productions, but ultimately decided it would not mandate a set amount be dedicated by each CIPF for those types of funding.
Other important decisions include the redefinition of "new media content" to include only "non-programming digital content" and maintaining the 10% cap on funding for such content. The ruling means that webisodes and mobisodes qualify as programming only and will not qualify under the new media banner. Specifically, the decision states, "the definition should only encompass projects that can be adapted or modified by the viewer."
Further to those points, the CRTC made the following changes to its CIPF policies: that all CIPFs must introduce a system to measure success; all programming supported by CIPFs must be closed-captioned and provided with described video; at least one member of a CIPF's project selection committee be responsible for official language minority communities considerations; an emphasis on the independence of a CIPFs board, and a requirement of an annual report on each CIPF's activities.
The full decision can be found here.
Updated Aug 26 to specify Telefilm's "Talent Fund" is CIPF qualified (as opposed to all programs)
(From Playback Daily)