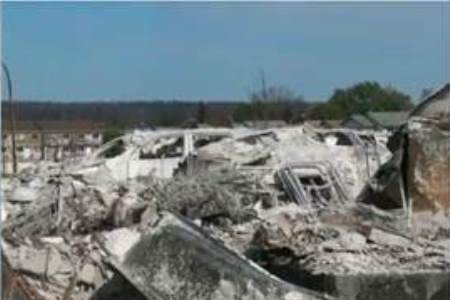 The National Film Board (NFB) has partnered with The Guardian to produce a short documentary looking at the aftermath of the wildfire that devastated Fort McMurray, Alberta.
Launched today (Sept. 1) on the NFB website, as well as on The Guardian's short-doc platform, the nine-minute short, titled Ash & Oil: Fort McMurray After the Fire, documents the return to the region of some of its 88,000 displaced inhabitants following the most costly disaster in Canadian history.
The project is produced by Bonnie Thompson from the NFB's North West Studio and Adithya Sambamurthy for The Guardian. Ash & Oil is executive produced by David Christensen and Michelle van Beusekom for the NFB, Charlie Phillips and Valerie Lapinski for The Guardian and directed by Julia Ivanova.
The project is a follow-up to the NFB's feature-length documentary Limit is the Sky, which documents the lives of the residents of the oil-rich community in the years before the 2016 wildfire.
The NFB and The Guardian have previously partnered on the interactive project, Seven Digital Deadly Sins, which was designed to combat digital fatigue. This latest project, however, marks the first time the NFB has collaborated with The Guardian's documentary teams.
(From Playback Daily)