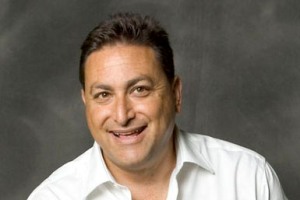 LMNO Productions president and CEO Eric Schotz is launching a new production company called Anvil 1893 Entertainment.
As first reported by Deadline, articles of incorporation for Anvil 1893 were filed with the California Secretary of State on Aug. 1. According to that news story, the company already has a project set up at History, but a deal has not been finalized. Deadline also reports the company will focus on producing factual, feature doc and scripted programming.
LMNO Productions, which is in the midst of a legal dispute with Discovery Communications, will continue to operate.
LMNO has produced several reality series for Discovery-owned cable networks such as TLC and Investigation Discovery. In June, the media giant terminated contracts for six of the company's shows, including The Little Couple, following an audit of the prodco's books.
LMNO responded by filing a US$7 million breach-of-contract lawsuit alleging copyright infringement and accusing Discovery of trying to "steal" its titles by creating unauthorized derivative works.
On Aug. 1, Discovery countersued, accusing LMNO of keeping two sets of books and overstating production budgets to get the company to foot the entire bill for both fully commissioned programs and copros, for which the two parties agreed to split costs and rights.
Last week, the prodco filed a motion to have Discovery's countersuit dismissed on grounds that Discovery is failing to offer sufficient facts to support its claims. The case has yet to go to trial and all allegations detailed by both sides are unproven.