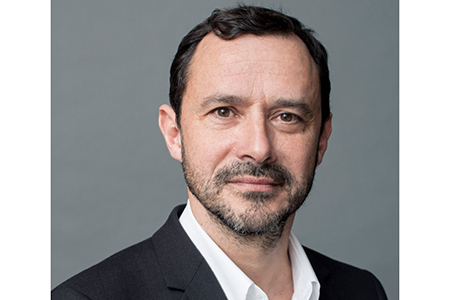 Franck Firmin-Guion (pictured), formerly CEO of French prodco Adventure Line Productions (ALP), has been tapped to lead ITV Studios France as president.
Firmin-Guion replaces Francois Florentiny, who stepped down from his post as MD of the French production outfit earlier in September.
Reporting to Maria Kyriacou, president of international at ITV Studios, Firmin-Guion will be tasked with further developing ITV Studios' and Talpa Media's catalog of large-scale entertainment formats following ITV's £355 million (US$531.68 million) acquisition of the Dutch producer last May.
ITVS France will hold the exclusive rights to produce all of Talpa's forthcoming series in the French territory, while also taking on existing productions as The Voice creator's current production agreements expire.
Firmin-Guion joined the Zodiak Media-owned ALP as CEO in 2006, where he oversaw a large portion of the firm's production slate, including local adaptations of Wife Swap and Survivor. Prior to ALP, he served as head of non-scripted and artistic director at TF1.
He will be joined by ALP chief operating officer Sébastien Petiot, who has been appointed COO of ITV Studios France.