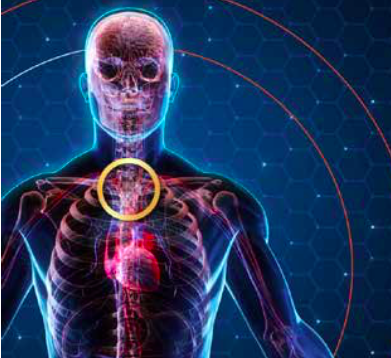 UK broadcaster ITV and Dutch prodco Talpa Productions are set to press play on a connected game show copro in 2017. The project, entitled 5 Golden Rings, will launch on ITV in the UK and SBS6 in the Netherlands. It's the first format jointly developed by the two companies — Talpa created the format with Possessed, which is part of ITV Studios — and will be presented as a key launch at MIPCOM 2016 by Talpa Global.
The connected game show pits players with five rings as they answer questions over five levels. A large interactive LED floor projects animated pictures that serve as the base of each question, and players are tasked with putting rings on the correct answers. The rings, however, become smaller as the game goes on. Viewers at home can place rings on their mobile devices to get in on the action and become part of the experience.
According to Glenn Hugill, managing director of Possessed, immersive experiences provided by connected formats that allow viewers to play along at home are what buyers are increasingly looking for.
5 Golden Rings was commissioned for ITV by Peter Davey, head of comedy and entertainment. Talpa Global will be responsible for the game show format's global distribution, with ITV Studios producing it in countries where it has local production businesses. A production hub coordinated by Talpa Productions will be created in the Netherlands after initial commission of the format in multiple territories.