BBC Studios, the television production division at the UK pubcaster, has appointed former Optomen Television exec Jon Swain to head its Popular Factual unit.
In the new role, Swain (pictured) will establish the broadcaster's popular factual department across Bristol, Wales and Northern Ireland to develop new and returning popular factual, lifestyle series and features.
As director of development and head of formats at Optomen Television, he created and exec produced a raft of titles in the fact ent, documentary, feature, lifestyle, food and live event genres. His credits include Employable Me, Pride & Prejudice: Having a Ball and Great British Menu, all for BBC2; and Channel 4's The F Word. In addition, he served as a development consultant for the firm's U.S. operations.
BBC's Popular Factual unit serves as one of six production entities within BBC Studios Factual, alongside the Natural History Unit, Factual Scotland, Science, Documentaries and Topical and Live.
"[Swain] is a highly creative and versatile program-maker with an incredible track record and vast experience in factual entertainment," said Lisa Opie, head of BBC Studios Factual, in a statement. "I look forward to working with him to enhance our existing portfolio and develop new content in this area."
"I'm very much looking forward to championing the unit's current stable of brilliant formats, and working with the team on a new generation of shows," added Swain.
BBC Studios announced its restructuring plans in October, slashing 300 jobs and opening its commissions to external producers, as the BBC moves to 100% competition in its television programming to ensure it can compete in the future.
Created in April, BBC Studios houses the majority of the pubcaster's in-house production capabilities and will be spun off into a wholly owned commercial subsidy next April, subject to regulatory approval by governing body BBC Trust.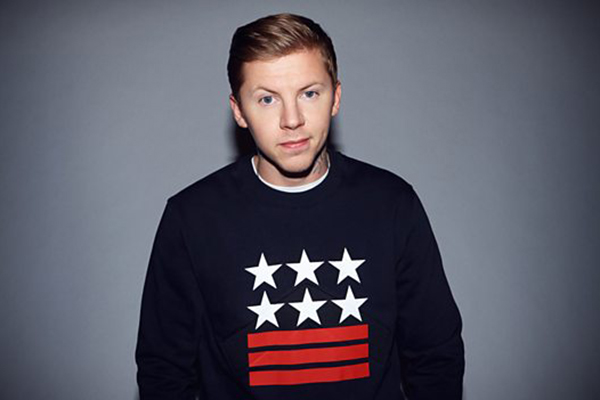 Elsewhere, BBC3 has commissioned two new documentaries with musician and docmaker Stephen Manderson (pictured, above), otherwise known as Professor Green, at the helm.
The tentatively titled Professor Green: The Truth About Weed will see the artist investigate cannabis culture while exploring the benefits and detriments to marijuana legalization in the UK. In addition, the film will examine the criminal activity behind the drug's production and distribution as well as its medicinal advantages.
Meanwhile, Professor Green: Living in Poverty (w/t) will investigate the reasons more than two million children in the UK are growing up in poverty and display what life is like for struggling families.
Both projects will be produced by The Garden and are slated to premiere on BBC3 next year. They were commissioned by BBC3 controller Damian Kavanagh and commissioning editor for documentaries Danny Horan.
The Garden's Zac Beattie will exec produce the film, which is directed by Chris McLaughlin.