On the morning of April 19, 1995, a Ryder rental truck packed with nearly 5,000 pounds of explosives was detonated directly below the daycare center of the nine-story Alfred P. Murrah Federal Building.
The blast killed 168 people, including 19 children as young as four months old. More than 650 people were injured in the bombing that destroyed or damaged an additional 324 buildings in the immediate vicinity.
In Oklahoma City, which debuted on Jan. 21 in the U.S. Documentary Premieres category at Sundance, director Barak Goodman (pictured below) looks to understand how former U.S. Army veteran Timothy McVeigh's patriotism transformed into the deadliest act of domestic terrorism in American history, prior to the September 11, 2001 attacks.
The film, premiering across PBS history strand 'American Experience' on Feb. 7 at 9 p.m. ET/PT, utilizes exclusive interviews and a trove of archival footage to revive the tragedy at Ruby Ridge and the fires of Waco, Texas, two events that paved the way for the far-right movement in the U.S. and, inevitably, McVeigh's domestic assault on Oklahoma City.
"The harder archival task was Ruby Ridge, which had broken through to the national news media but only very late, so we really had to hustle and dig for the archive in Ruby Ridge," Goodman told realscreen from his Ark Media offices in New York. "We were lucky enough to find never-before-seen footage of the U.S. Marshals who were staking out the Weaver cabin at Ruby Ridge and a host of other unique sources.
"In my career, some of the greatest [archival] finds have been because you just ask the question, 'Do you have anything in your basement?'"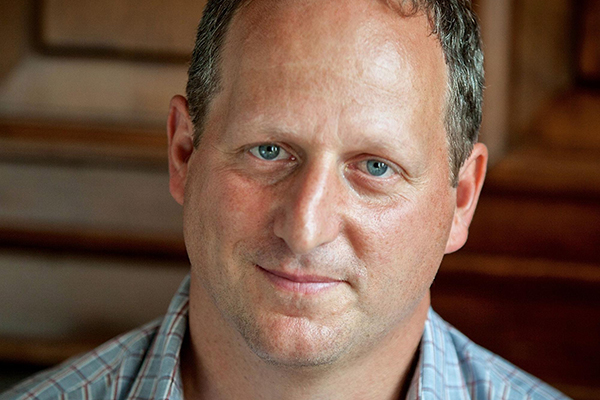 The collection of archive found by producer Emily Singer Chapman surrounding the siege of Ruby Ridge – in which, in 1992, the U.S. Marshals Service and FBI in Idaho engaged Randy Weaver, his family and friend Kevin Harris in a gun battle – was so vast that PBS 'American Experience' spun off a second film on the story, slated to premiere across the network on Feb. 14 at 9 p.m. ET/PT, one week after Oklahoma City's television debut.
While Oklahoma City ranked as one of Goodman's most straightforward projects from an archival standpoint ("This is an age of documentation"), the 101-minute doc proved to be highly arduous process from a storytelling perspective.
"You're covering huge amounts of ground here and you're trying to tell a narrow story of how Timothy McVeigh decides to bomb the building but also a much bigger story of this whole movement and then have to link those two somehow – those all presented a great challenge," Goodman said.
The way the production team – consisting of Goodman and Chapman, executive producer Mark Samels and senior producer Susan Bellows – managed to piece the storyboard together was by pivoting back and forth between narratives, from the day of the bombing and the FBI's investigation to the preceding stories of how these anti-government passions began to emerge in America at the time.
Sharing the underlying story of the bombing of Oklahoma City comes at a pressing time in American history, following November's election of populist President Donald Trump, who many feel incited fear and hatred among Americans against immigrants and government, and the subsequent rise of the so-called alt-right.
"What happens with a guy like Trump is he gives permission to these kinds of people to become much more vocal, obvious and apparent – that's what happened [in 1995]," Goodman said.
"I think it makes our film incredibly relevant and incredibly important that people see what this kind of thinking can lead to, not to be diluted by people who put on suits and jackets and call themselves the alt-right because they're still spouting the same violent and racist rhetoric no matter how it's sanitized – it's the same set of beliefs."
Oklahoma City next screens at Tower Theatre in Salt Lake City, Utah on Jan. 24 at 9 p.m. MT.
Oklahoma City premieres across PBS history strand 'American Experience' on Feb. 7 at 9 p.m. ET/PT.
Ruby Ridge, meanwhile, debuts Feb. 14 at 9 p.m. ET/PT on 'American Experience.'