Hours after her company received three Academy Awards nominations across the documentary features and shorts landscapes, Netflix's VP of original content Cindy Holland sat down for a keynote conversation with USA Today's Gary Levinon Tuesday (Jan. 24) at the Realscreen Summit to discuss the streaming giant's evolving development strategy in the unscripted space for the year ahead.
In early December, global streaming giant Netflix revealed that it would be launching into 2017 with 20 original unscripted titles – more than doubling it's output from the previous year – and growing out the company's slate to include up to 1,000 hours of original content production by conservative estimates.
"The strategy for unscripted is similar to the strategy we've had for the scripted space where we were seeking high quality, diverse programming that would play to a global audience," Holland told a standing-room-only crowd.
Among the new series currently in various stages of development or release heading to the digital platform this year is the global competition series Ultimate Beastmaster, which features athletes and announcers from across the U.S., Brazil, South Korea, Mexico, Germany and Japan as they compete in myriad challenges. Exec produced by Sylvester Stallone and Dave Broome, the series is slated to bow Feb. 24.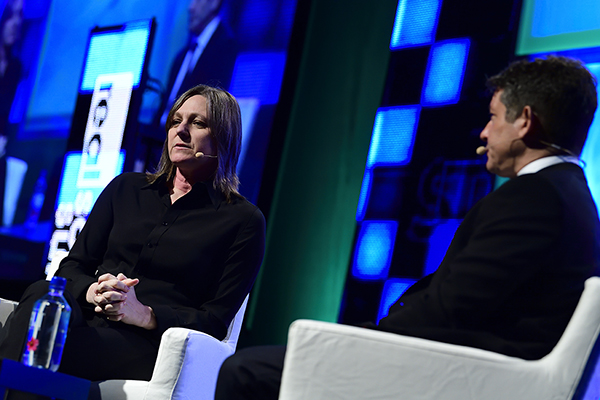 Over her 15-year career at Netflix, Holland has brought several hits to the platform's growing global audience of more than 94 million and oversees Netflix's documentary team that includes director of alternative programming Brandon Riegg and the recently appointed Bela Bajaria as VP of content.
With the unscripted team in place and growing, Netflix is planning to continue in its expansion of licensing programs and originals. But how do you keep quality and scale at the same time?
"It really comes down to trusting producers, hiring great creators, allowing and supporting them in what they do best," Holland explained.
It's a model that has been working for Netflix, who has garnered several Academy Award nominations, including recent Oscar nodsin the form of Ava DuVernay's The 13th for Best Documentary, and Dan Krauss' Extremis and Orlando con Einsiedel's The White Helmets in the Best Documentary Short category.
Holland has also developed the company's biggest runaway non-fiction hit in Moira Demos and Laura Ricciardi's 2015 docuseries Making a Murderer, which came to the digital giant four years ago as a raw, four-hour project. The 10-part true crime series – 10 years in the making – followed the case of Steven Avery, who was exonerated after spending 18 years in prison, only to be convicted for the 2005 murder of Teresa Halbach.
"The story is still ongoing, so you will see new episodes coming sometime this year as this story continues to unfold," Holland said.
"We don't know when for sure new episodes will be coming. Laura and Moira are on the ground [in Manitowoc] shooting regularly and working on what the right story is to tell in the next set, so we're deferring to them on when it will be ready," she continued. "Very few people inside of Netflix actually know the details of what we're getting because we're wanting to keep it really under wraps and it is an ongoing case so we're trying to be sensitive to that."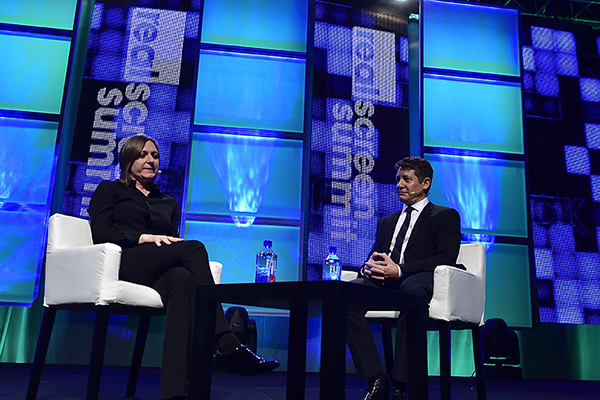 Also on the docket is Bill Nye's forthcoming talk show Bill Nye Saves the World, in which episodes will debunk science myths and anti-scientific claims upheld by politicians, religious leaders, or industry giants. Though no firm date has been set yet (spring 2017), Holland said the 13-part series is a mixture between talk show, variety series and science project.
"He (Nye) knows that his initial core fan base has grown up and he knows he can reach those fans and a new generation of fans, but it is a science show slightly more geared towards teens and adults," she added. "Kids will be able to watch it – there's a little parental guidance suggested but it's exciting to welcome him back this spring."
Though Netflix has been busy acquiring already-completed works at film festivals and different buying markets, the company has turned additional focus to developing projects in house.
Holland explained that the Los Gatos-headquartered company is not looking to maximize eyeballs in a timeslot, but is instead looking to locate and draw niche programming to a very large audience while matching up with the economics of what it cost to develop the content.
"We have a real bias to production and a bias to getting it on the service in front of our members – that leads us to not spending a lot on large development slates, but to be really focused," Holland stated.
"We think there's such a huge future for unscripted and factual programming, doc features and docuseries on our platform, and we're just really excited now that we're really staffing up for it to open the doors and see what people can produce for and with us."
Earlier this month, Netflix released its Q4 report, showing growth in both the domestic and international subscriber numbers. The SVOD now numbers more than 93.8 million members worldwide, up 19 million from the previous year.
(Photo by Rahoul Ghose)