Multi-award-winning documentary filmmaker Stanley Nelson is taking audiences into the world of academia for his ninth feature documentary to world premiere at the Sundance Film Festival.
Tell Them We Are Rising: The Story of Historically Black Colleges and Universities — three years in the making — explores the African-American experience in higher education over the past 170 years, and how these institutions shaped American society.
Nelson's previous work includes 2015′s The Black Panthers: Vanguard of the Revolution, 2010′s Freedom Riders and The Murder of Emmett Till, which was awarded the Sundance Film Festival Special Jury Prize: Documentary in 2003.
His latest doc comes at a time when "we are at a place as a country where we are asking a lot of questions of where we are in terms of development within the African-American community and the ongoing challenges of giving more Americans access to higher education," says Marie Nelson, VP of news and public affairs at PBS, which will air the Firelight Films-produced film in the fall.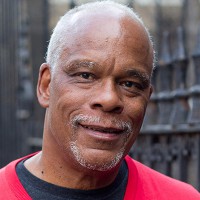 The filmmaker himself (pictured, right) also believes the story is timely, noting its importance to "African-Americans, American history and America in general."
In a phone interview ahead of the film's Sundance premiere, Nelson tells realscreen about the challenges of making the documentary and what he hopes audiences will take away from the project.
Why choose the subject of historical black colleges and universities (HBCUs) for a subject?
I think in the African-American community, African-American history, there are only a few institutions we had: We had the black church, black newspapers, black universities and colleges. It's a story that hasn't been told.
Was there anything during this process of making this documentary that surprised your or you didn't know before?
Everything was new to me. I learned so much. So many of the stories that we have in the film are unknown. The story we tell that is a surprise to most people is the story of the killings by law enforcement of two students (Denver Smith and Leonard Brown) at Baton Rouge University in the early 1970s. We hear a lot about Kent State and violence on campuses, but this is a story most haven't heard before.
What were some of the biggest challenges you had in making this documentary?
"I think one of the biggest challenges was trying to get a handle on the whole thing. How do you tell this long history as a story that will engage audiences. You have to say 'No way I can tell the complete history. No way I can talk about all the different schools.' So how do I tell a story that represents the narrative? What are some of the most important things that have happened?'
I think that for documentary filmmakers, finances are always a challenge. It is a challenging film to tackle in the film funding world as the subject matter is relatively unknown. Raising money is a challenge and how you manage it. We were very lucky to find a number of funders who were interested in the story or interested in black universities.
What was the process like in using archival footage?
I knew going in the colleges from the earliest days from 1865 and 1866 had photographs in their archives nobody had ever used. It was also difficult, because a lot of the time, we were dealing with schools that weren't used to making copies. It's not like you're dealing with the national archives. That was a challenge, but well worth it.
What multimedia or social media are you using to market Tell Them We Are Rising?
We did a lot of shooting that we will be using on our website, but we are still finishing the doc, so we're still working on [the social strategy]. We haven't had time to edit that footage. The HBCUs have alumni that are giving us material, pictures, letters, diaries that will be used on social media.
What type of audience are you trying to engage with and what do you hope they take away after watching your documentary?
My hope is the film speaks to a wide audience. The story of black colleges and universities is intrinsically part of the fabric of American history, and to tell it allows us to more deeply understand the formation and continued evolution of our union. 
This interview was edited for brevity and clarity.
Tell Them We Are Rising will premiere on Jan 23. at 11:45 a.m., at The Marc.