UK pubcaster BBC has revealed its forthcoming stable of factual programs slated to premiere across BBC1 and BBC2 this year, including a new series featuring The Great British Bake Off winner Nadiya Hussain.
BBC2′s Nadiya's British Food Adventure (8 x 30 minutes) will document Hussain (pictured) as she embarks on a culinary journey across the length and breadth of the UK to seek out the best British eats. Each episode of the BBC Studios-made docuseries will follow Hussain as she visits a new British region, from the Highlands of Scotland to the coasts of Devon and Dorset, to discover the country's leading food pioneers before whipping up her own recipes sourced by local ingredients.
The series was commissioned by BBC2 channel editor Patrick Holland and David Brindley, head of commissioning for popular factual and factual events. Paolo Proto is executive producer.
Elsewhere, the channel will examine the extraordinary descent of seminal comedian Bill Cosby in the 60-minute one-off special Cosby: Fall of an American Icon (pictured, below).
Produced by Sugar Films, the documentary will chart the demise of The Cosby Show actor, who, on June 5, faces trial for the sexual assault of Andrea Constand amid similar accusations from dozens of other women.
The film is set to explore why it took so long for allegations against Cosby to be taken seriously, featuring testimony from journalists, co-stars and accusers who fought for years for this side of the Cosby story to be heard.
Holland and Clare Sillery, head of commissioning for documentaries, ordered the project. Lucy Pilkington is exec producer.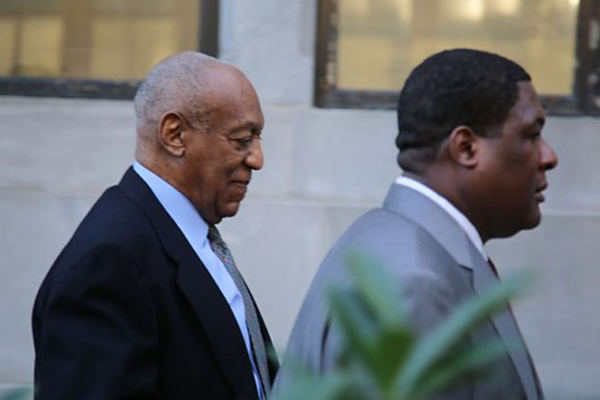 Warner Bros.-owned prodco Wall to Wall, meanwhile, has been commissioned to produce Special Ops: 1943.
The 5 x 60-minute series for BBC2 is to reveal the story of the Special Operations Executive, a crack team of undercover agents in the 1940s, by resurrecting their training program in order to reveal how a group of ordinary British civilians managed to help save Europe by running resistance cells, gathering intelligence and undertaking in sabotage missions from behind enemy lines.
Holland and Tom McDonald, head of commissioning natural history and specialist factual, serve as commissioners. Cate Hall is exec producer alongside series producer Michael Fraser.
BBC Sport, finally, will produce the feature-length documentary Dementia: Football's Silent Shame for sister network BBC1.
British footballing legend Alan Shearer will investigate the latest scientific research, including studies into Chronic Traumatic Encephalopathy (CTE), to determine whether there is a potential and devastating link between the sport and dementia.
Commissioned by Charlotte Moore, director of content, and McDonald ordered the film, which is exec produced by Carl Doran and produced by Jo McCusker.