Sandra Adair's The Secret Life of Lance Letscher, Josh Greenbaum's Becoming Bond and Walk With Me, from directors Max Pugh and Marc J. Francis, are among the feature documentaries slated for screening this coming week at the music, media and film fusion that is the annual South by Southwest Conference & Festival in Austin, Texas.
Ahead of the festival opening on March 10, Janet Pierson (pictured, left), director of film, and Jim Kolmar (pictured, right), film programmer, chatted with realscreen about the line up, noting there are roughly 49 feature documentaries slated for screening at SXSW this year. Many of them delve into the creative process, including Adair's The Secret Life of Lance Letscher (pictured, right), which offers an intimate portrait of Austin-based collage artist Lance Letscher's methodical technique towards his craft.
Meanwhile, in Walk With Me, directors Max Pugh and Marc J. Francis follow the Zen Buddhist community that practices the art of mindfulness with their world-famous teacher, Thich Nhat Hanh in rural France.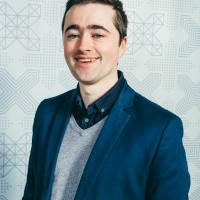 "It's really poetic and very intimate and very much an inside look into the creative process in the way people work with their own minds to create new ways of seeing the world. It's a theme that continues throughout the whole program in terms of how people use their creativity," said Kolmar.
Others in this category include:
In director Emma Franz's Bill Frisell, A Portrait, the jazz guitarist gives audiences a glimpse into the ideas and process that shaped him and features appearances by music legends Bonnie Raitt and Paul Simon, among others.
In Dealt (pictured, left), filmmaker Luke Korem spotlights the life of world renown card magician Richard Turner, who is also blind.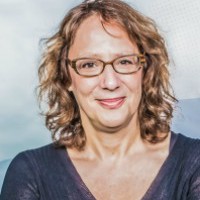 In the Documentary Spotlight category, Specttacolo, from Jeff Malmberg and Chris Shellen, looks at a tiny Tuscan village in Italy where, for decades, the villagers confront their issues by creating a play. In Residente, Rene Perez, a.k.a Residente takes a DNA test, after which he embarks on a global trek to follow his ancestors and record his latest album. Director René Pérez Joglar captures Perez's journey.
In films that are likely to be a hit with the millennial crowd, director Frank Oz's Muppet Guys Talking – Secrets Behind the Show the Whole World Watched, spotlights a group of the original Muppet's cast discussing the creation of their original characters.
And in Bill Nye: Science Guy, directors Jason Sussberg and David Alvarado follow the famed scientist and TV host as he tries to finish the work of his mentor, Carl Sagan, in his quest to launch a spacecraft that could revolutionize interplanetary exploration while fighting back against climate and evolutionary deniers.
In the Documentary Feature category, James Bond fans may enjoy Josh Greenbaum's Becoming Bond. The film is a narrative/doc hybrid that chronicles the rise of George Lazenby, a poor Australian car mechanic who, through an unlikely set of circumstances, landed the role of James Bond in On Her Majesty's Secret Service, despite having never acted a day in his life. Hulu is premiering Becoming Bond on May 20.
In a slightly unorthodox doc that explores the theme of looking at an artist's creative process, Paa Joe & The Lion, by filmmaker Benajim Wigley, heads to Ghana where Paa Joe, the grandfather of the fantasy coffin trade, tries to rebuild his business with his son.
Three other docs explore the relationship between media and big business, including:
French filmmaker and adult film director Ovidie investigate shocking modern changes in the international adult film industry in Pornocracy and how websites revolutionized the industry.
Adding to the trio is Kim Dotcom: Caught in the Web by Annie Goldson. It's a film that looks at the German tech entrepreneur Kim Dotcom from his youth to his current battles with the U.S. government and entertainment industry in the New Zealand courts over MegaUpload.
Brian Knapper Berger's Nobody Speak: Trials of the Free Press, is about the lawsuit of wrestler Hulk Hogan against Gawker which premiered earlier this year at Sundance.
Although there isn't a strong focus on political docs this year, Pierson said Erik Ljung's The Blood is at the Doorstep and Stranger Fruit from director Jason Pollock are two features that showcase engagement with the political process.
Pierson said they are very aware that SXSW is a 'cultural zeitgeist event' and what is the topics of the moment and what audiences will like. By example, Barbecue is an examination of the cultural significance of grilling meat around the world, with Kolmar noting that grilling is a universal experience, and with SXSW taking place in Texas, is especially relevant.
The SXSW Conference & Festival hits Austin, Texas March 10 – 19, 2017.
Headshots by Annie Ray.