When Brazilian-born wildlife filmmaker Filipe DeAndrade won Nat Geo Wild's Wild to Inspire short film competition in 2015 with his film Adapt, the opportunity to host his own natural history series almost seemed a distant dream.
But two years later and DeAndrade, serving as a brand ambassador for the National Geographic sister network, is preparing to launch the digital series Untamed with Filipe DeAndrade across the Nat Geo Wild's YouTube Channel today (March 14). 
"For somebody that was so young and relatively inexperienced, he just had such a really incredible artistic voice and creative eye that was way beyond his years," Geoff Daniels, GM and executive VP of Nat Geo Wild, tells realscreen. "His personality [is] so effervescent and infectious."
With DeAndrade's larger-than-life personality on full display, Nat Geo Wild seized its opportunity to reach an entirely different audience intrigued by wildlife and natural world stories.
Produced by DeAndrade's full-service film production company Comfort Theory, Untamed will document DeAndrade as he and his two best friends explore the raw and unexplored terrain of the U.S. in search of the most diverse, iconic and unexpected species hiding in America's own backyard. The series serves as only the second digital-focused program greenlit by Nat Geo Wild.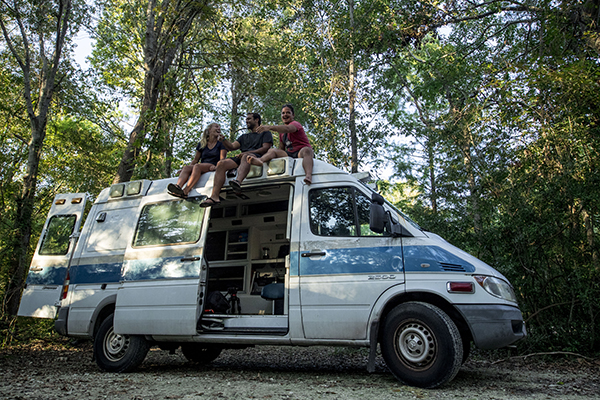 Having spent four months documenting wildlife for Nat Geo Wild and the African Wildlife Foundation, the 10 episodes — ranging in runtime from three to five minutes — capture distinct animal behaviors in such locations as Louisiana, where they were able to chronicle the hummingbird's vicious realities of life; the Florida Everglades, to document rhesus macaques; southern New Mexico to film the diversity of soaring raptors; and the shores South Carolina, where dolphins launch out of the water to trap their food on land.
"When audiences come to Untamed, not only are they getting the jaw-dropping, unexpected and surprising experiences of wild animals in their own backyard that they never would have expected and seeing them in a completely different way," says Daniels, "but then you're also getting the artistry and magic that Filipe brings to the table as a filmmaker who, because of his craft, is able to capture images of these animals in ways that inspire you to get out there and see if you can't do the same things yourself.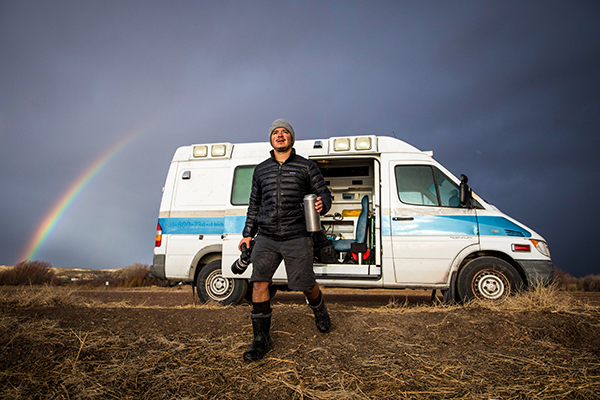 In addition to the YouTube experience, Nat Geo Wild has enhanced and adapted the digital series by developing additional original Untamed content for its various other social media platforms, including Facebook, Instagram and Snapchat.
"Ultimately my goal for Untamed was to try to create something that was a real digital native format done by a digital native himself," Daniels explains.
"Filipe may ultimately be a great influencer, community builder and storyteller within the digital community and if that's the case, I think our metrics for success for him will really be penned to how well we accomplish that in that arena," he concludes.
DeAndrade serves as director and cinematographer, with McKenzie Barney as producer and Brian Moghari as cinematographer and editor for Comfort Theory. Nat Geo Wild's Meghan Cassin serves as executive producer.
Check out a trailer for Untamed with Filipe DeAndrade below