Unseen Enemy, a doc about the looming crisis of disease pandemics, premiered as a CNN Films broadcast for a World Health Day presentation last Friday.
Narrated by Emmy and Golden Globe award-winning actor Jeffrey Wright and written and directed by award-winning filmmaker Janet Tobias, Unseen Enemy features doctors who detail their heroic and often hazardous work from the front lines of the outbreak response.  Doctors and researchers describe how they encounter diseases and how they are fighting the pathogens to save patients.
The concept for the doc came about more than three years ago, says Tobias, but the idea became more and more topical as the film was being made. Production began in 2013, shortly before reports of Ebola began spreading throughout West Africa. Filming was also well underway when the Zika virus started to receive widespread media coverage.
"We had originally thought that the film would be more abstract, focusing on individual epidemics like Smallpox and SARS," says Tobias. "But when the Ebola epidemic struck West Africa in 2014, the thesis changed as the health stories around the world changed, and everything became more topical."
Tobias embedded with some of the world's top pathogen hunters and medical professionals for more than three years, crisscrossing the globe to track outbreaks of Zika, Ebola and influenza. One of the top priorities, she says, was the protection of her crew.
"We'd be doing interviews at health clinics and rehabilitation centers, and one of the questions that would come up is 'how do you know the person who sat in the chair before you wasn't sick?'" she says.
Tobias says the crew all underwent basic training before visiting the centers, and brought with them a logistics producer who was specifically trained to keep the group safe.
"Sometimes after days of filming and interviewing you're so tired, and you just don't pay attention at the same level," says Tobias. "There are steps you have to follow when taking your protective gear off, and you have to take your temperature at every major building or hotel….for me it was less about personal safety, but more about being responsible for a large group.
While Tobias travelled to remote places for the film, some of the stories hit closer to home. One of the stories featured is the tragedy of a Minnesota family who unexpectedly lost their youngest daughter to the flu in Minnesota.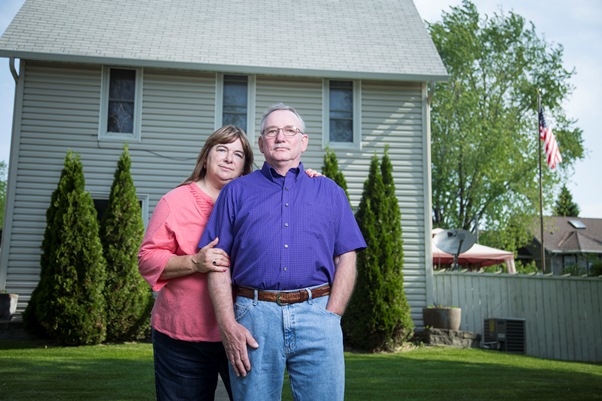 But despite thesadness surrounding stories like this, the doc ultimately sends a message of hope and empowerment.
"The choices we make by staying at home when we are sick, by washing our hands, by getting the right vaccinations, and relying on trustworthy informational sources are what make the difference," she says. "It's knowing that I — that we — can do our part to stop the contagion."
CNN's chief medical correspondent Sanjay Gupta, MD, worked as an executive producer and consultant for the film. While it would have been easy, he says, to do a doc that defined these diseases, it wasn't enough to just describe Ebola or Zika and their symptoms.
"We also wanted to explain why these diseases spread the way they do and why it's happening," he explains. "Understanding the 'why' of something rather than just the 'what' can make you feel empowered, and we wanted to make sure we didn't leave viewers feeling helpless."
Philanthropist Paul G. Allen, known for his catalytic leadership during the 2014 West Africa Ebola outbreak, is also an executive producer.
In addition to the premiere broadcast presentations on World Health Day, Unseen Enemy will encore Saturday, April 15 at 9 p.m. ET and Sunday, April 16 at 2 a.m. ET, with a short, CNN-produced companion special.  The special will feature CNN's Dr. Sanjay Gupta and Anderson Cooper with a discussion on the existing vulnerabilities to disease outbreaks and the tools needed to close the gaps in disease response.