Ahead of the premiere of CNN's newest Original Series Soundtracks: Songs That Defined History on Thursday (April 20), realscreen presents an exclusive clip from the eight-part docuseries.
Produced by Show of Force and Seven Bucks Productions, the 8 x 60-minute series explores seminal moments in history by illuminating how music played an integral role in celebrating, criticizing and amplifying these seismic events. Episodes cover September 11th, Kent State and the Vietnam War, Hurricane Katrina, the fall of the Berlin Wall, the moon landing, the Stonewall riots and the famous tennis match between Billie Jean King and Bobby Riggs which galvanized the women's movement.
"I feel like this series is incredibly relevant and potent for the current moment we're living in," Show of Force's Jeff Dupre (pictured, below) tells realscreen. "When we started the project it felt historical, but now we're in a world where a lot of these dynamics and challenges to people's rights, dignity and equality are endangered again."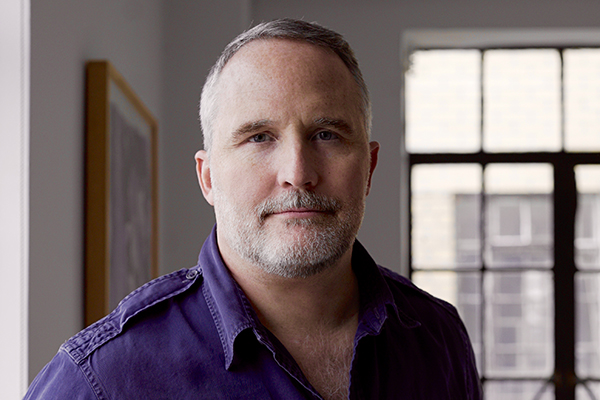 Though each episode of Soundtracks is initially triggered by a single and iconic moment in history, it also leaps forward in time over the course of the hour to tie our past and present together.
In the series premiere for example, Soundtracks explores the music of the Civil Rights Movement following Martin Luther King's assassination — James Brown's black power anthem, "Say It Loud (I'm Black and I'm Proud)" — to the progress of America's modern day civil rights efforts and the necessity of activist movement Black Lives Matter via Kendrick Lamar's protest song, "Alright".
"The thing about history is you can make a documentary that describes what people did and said, dates and facts, but when you add this lens of music it enables us to know what they felt and that's a very powerful thing," says Dupre. "If you look at the moon landing episode, the song "Space Oddity" by David Bowie really captures this sense of wonder that the human race is doing something absolutely new and extraordinary — it's changing us and it's changing the world."
"Music is a voice that brings people together," added Maro Chermayeff (pictured, below), co-founder of New York-based Show of Force. "It's the sound of protest, the sound of unity and disharmony – there are so many things that music does to bring you into a moment and bring people together."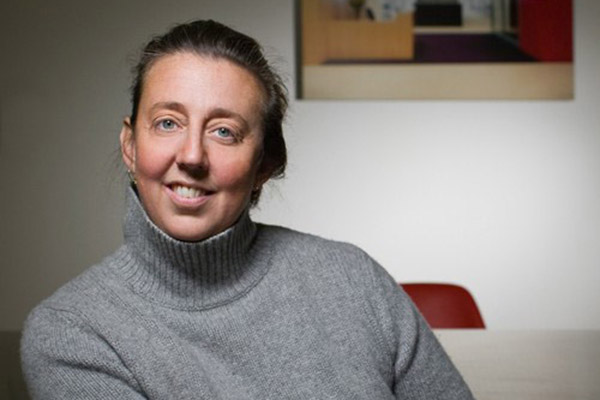 Featured in the series are exclusive interviews with legendary musicians, celebrities, honored journalists, historians, musicologists and writers, including Dwayne Johnson, Bruce Springsteen, Rod Stewart, Billy Joel, Smokey Robinson, Andra Day, Pat Benatar, Patti LaBelle, Peter Yarrow, Ben Harper, Paul Simon, Melissa Etheridge, Master P, George Clinton, Anderson Cooper, Van Jones, Dan Rather, Billie Jean King, Neil DeGrasse Tyson and Reverend Al Sharpton.
The series also spotlights two sets of Springsteen tracks, including the Grammy Award-winning "The Rising", written in reaction to the Sept. 11 attacks on New York City, and the influential protest song "Born in the USA" that addresses the harmful effects of the Vietnam War and the treatment of war veterans upon their return home.
"We don't want to just connect the dots, we want it to be a really immersive experience and that's about crafting a great story," said Chermayeff.
The crafting of great stories is often accompanied by interesting stories in and of themselves, as is the case with the use of Melissa Etheridge. The singer-songwriter was being interviewed about the impact of her gay rights anthem "Come to My Window" in relation to the Stonewall riots when she asked what other episodes were being included in the eight-part series.
"We mentioned we were doing the fall of the Berlin Wall, and she said 'I was playing at the fall of the Berlin Wall'," recalls Chermayeff.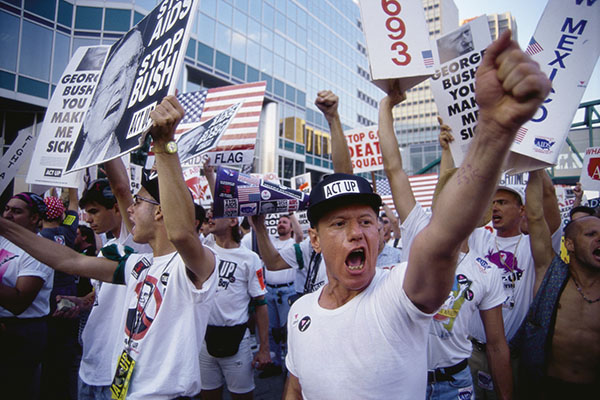 Etheridge was in Berlin, by chance, when the wall was torn down on Nov. 9, 1989. The musician had awoken to gridlock when the order came through and ended up playing an impromptu free concert in a large arena nearby to commemorate the historic moment. That concert featured a handful of German acts, including Die Toten Hose, as well as Joe Crocker.
"She (Etheridge) ended up sitting down for another half hour and also ended up giving us [some] incredible home movie footage that she and her band members had taken that day," Chermayeff adds."Suddenly it's this intimate new perspective on a critical historical event. How would we have known that she was at the Berlin Wall? It's not something she talked about a lot, but you always find those surprising moments in interviews."
Soundtracks will also enjoy its debut at the Tribeca Film Festival at the 9/11 Memorial & Museum in New York on April 25 at 7 p.m. ET/PT. The showcase will explore how songs like Billy Joel's "New York State of Mind" took center stage for a country attempting to heal its wounds.
Seven Bucks' Dwayne Johnson and Dany Garcia serve as executive producers alongside Show of Force's Chermayeff and Dupre.
Hiram Garcia and Brian Gewirtz (Seven Bucks), Joshua Bennett and Mira Chang (Show of Force), and Amy Entelis and Lizzie Fox (CNN) also serve as executive producers.`
Soundtracks: Songs That Defined History premieres April 20 at 10 p.m. ET/PT on CNN
Check out an exclusive clip below: