At the foot of a picturesque inlet on New Zealand's South Island lies the Victorian-era city of Dunedin. It's in this university town, with its population of 120,200, that you'll find a factual TV production company with the reach to take on the world.
Founded in 1977 as TVNZ's natural history unit, NHNZ has, against all odds, seamlessly outgrown the dramatic hills of New Zealand's Otago Peninsula to become a global powerhouse in the natural history and non-fiction sector.
So just how did an indie headquartered in the farthest city in the world from London (19,100 km/11,870 mi) manage to not only survive, but thrive?
Well, it looked for a partnership a little closer to home.
"When we first started exporting, we made natural history films and we sold them to this little broadcast in Maryland that only had distribution of 200,000 homes," says Kyle Murdoch (pictured below), managing director of NHNZ, as the indie marks its 40th year in business.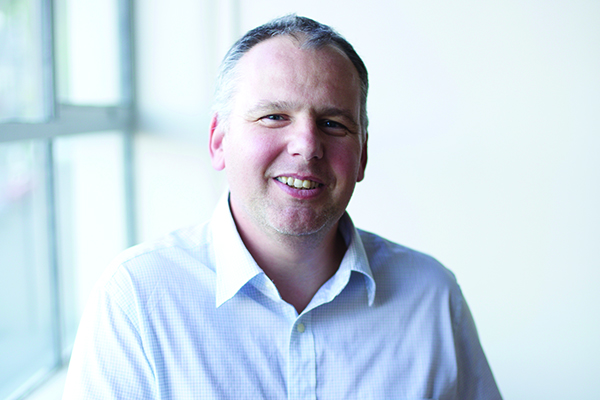 That network, Murdoch reveals, was the Discovery Channel, which would grow up to become the global mass media and entertainment company Discovery Communications. With the newfound relationship cemented, financial security would be hand-delivered to NHNZ's door during an era of economic uncertainty when New Zealand's dollar faltered to new lows against the U.S. greenback.
The inflated American income throughout the 1990s allowed for the Kiwi company to develop twice as many series and documentaries than its competitors in the South Pacific.
In 1992, NHNZ became the first producer to winter in Antarctica with a pair of documentaries produced by legendary filmmaker Max Quinn, Emperors of Antarctica and The Longest Night. It's these two films that are credited with directly developing positive inroads into the U.S. market and helping NHNZ to establish its relationship with Discovery.
"We could spend years in the field rather than months from our competitors," Murdoch says. "That gave us a huge competitive advantage from a business point of view.
"As Discovery grew up, we grew up right there beside them."
NHNZ's first transformation would come in 1997, when TVNZ sold off the natural history unit as part of state broadcaster's cost cutting and restructuring exercises.
The factual television production house would become a subsidiary of Fox International Channels under the watchful eye of David Haslingden. Then, in October 2012, Haslingden decided to acquire a 100% stake in the Kiwi producer.
"There were advantages to being part of Fox, for sure, but now that we're unencumbered by that corporate environment as a true indie there's much less red tape," Murdoch notes.
NHNZ is now part of the Blue Ant Media family, sitting alongside distribution arm Blue Ant International, Singapore's Beach House Pictures and Australia's Northern Pictures.
Under Haslingden, NHNZ diversified its portfolio to include children's programming via ZooMoo, the first children's channel devoted entirely to the animal kingdom. With a regional feed across South East Asia, Hong Kong and Taiwan, the channel attracts more than 200 million viewers across China during major school holiday seasons.
"NHNZ creates most of the content for that channel, and we wouldn't have had that opportunity had we not been [sold to Haslingden]," says Murdoch.
The Dunedin-based shop, with its 80-plus employees, can trace its successes within the Asian marketplace back to its establishment of a Beijing office in 2002. In the time since, NHNZ has become the largest outside producers of documentary content within the country and, last August, secured an agreement with China Central Television (CCTV) to coproduce five major projects, including the premium blue-chip series Big Pacific, narrated by Lost actor Daniel Dae Kim.
"We're part of the Pacific — it's our back yard — and we've been telling different Pacific stories for the last 40 years. What we wanted to do was combine all of that expertise and create something that was really modern and relevant," Murdoch explains of Big Pacific, which debuted during April's MIPDoc market in Cannes and premieres June 21 at 8 p.m. ET/PT on PBS. "Because a lot of these stories have been done before, we had to really work hard to research the stories that hadn't been told in this way before and that's a real challenge.
"Normally people take the geographical, linear approach – we chucked all that out the window," he notes. "Instead, each episode is based on a different set of behaviors, a set of emotions: Violent Pacific, Passionate Pacific, Voracious Pacific and Mysterious Pacific."
The 4 x 60-minute project, which reveals the Pacific Ocean's most guarded secrets, was made by NHNZ and co-produced with PBS and CCTV9, in association with ZDF, ZDF Enterprises and ARTE France. ZDF Enterprises serves as the program's sales agent.
Further co-productions included in the CCTV agreement include Glamorous New Zealand, Glamorous China and premium science-history hybrid How the Silk Road Changed the World –with CCTV10 and France Télévisions – expected to be completed by mid-2018.
Putting together large international co-productions has been a production model that NHNZ has become a bit of an expert in over the last 40 years. The company was the first to co-produce with Japan's NHK in 2000 (Wild Asia for Discovery) and has since gone on to secure a raft of successful big co-productions with broadcasters around the globe.
"That's been a massive strength and the reason we are what we are today," Murdoch says. "Not many people can bring together the largest state broadcaster in Japan, China and America all together to the table to talk and agree on a program that's going to work for everyone.
"It's quite a challenge and it all comes down to our ability to empathize, listen to what our clients or partners want and we make great stories for those markets."
This article first appeared in the May/June 2017 edition of realscreen magazine.