Love Nature International and Plimsoll Productions's Camp Zambia puts an ambitious, multi-year filmmaking model to the test in a bid to tame surging operating costs and on-sight challenges that so often hinder blue chip natural history projects.
Trace your finger along the 3,700-mile-long Great Rift Valley running the length of Lebanon's Beqaa Valley in Asia to Mozambique in Southeastern Africa. As the Great Rift reaches Zambia, it divides in two and its western arm becomes the lush and plentiful Luangwa Valley.
It's here, amid large concentrations of elephants, leopards and hippopotami, you'll find a small filming camp.
The filmmakers aren't there just to capture the abundant local wildlife. Rather, the camp represents an testing ground of sorts as producers seek to tame surging operating costs and on-location filmmaking lulls that so often plague blue chip natural history projects.
It was at a Wildscreen conference a few years ago when Love Nature International and Bristol-based indie Plimsoll Productions first hatched a plan to launch Camp Zambia, a multi-year natural history project from a single studio based in Luangwa, Zambia.
Led by Plimsoll's natural history experts Andrew Jackson and Martha Holmes, Camp Zambia would embed film crews in a single location for two years, allowing for round-the-clock filming, that would result in the production of 50 hours of wildlife and nature content in 4K ranging from blue-chip footage of animal behavior to character-led series.
"One of the things I have always been frustrated about in terms of natural history is the reason it costs so much money — it's because you tend to go out and film one behavior," Plimsoll Productions' EVP of international production Andrew Jackson tells realscreen.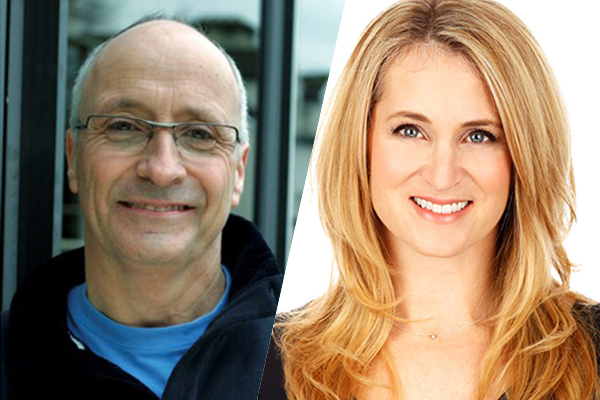 Plimsoll's Andrew Jackson (left) and Blue Ant's Vanessa Case
The ambitious location-based model would look to bridge the divide between what commissioning executives were after and the natural behaviors of animals in the field. Further still, the Camp Zambia project has the potential to revolutionize the way in which wildlife production is defined by introducing cost-effective ways to produce a high-volume of shows high in storytelling and technical quality.
It's no secret that blue chip natural history filmmaking is a time-consuming and costly endeavor, with behavioral films beginning at an estimated US$500,000 per hour by most conservative measures.
As expensive as these programs are, risk remains an ever-present prospect lurking within the tall grass and anticipating its moment to pounce. It's not atypical for filmmakers to spend eight weeks on location only to capture 15 minutes worth of workable footage, according to Jackson, or to send an expensive film crew across the globe only for them to return without any corresponding footage whatsoever.
BBC's much-lauded Planet Earth II, for example, necessitated 117 separate filming trips to 40 different countries. Its total shooting days amounted to 2,089, or just over 5.7 years non-stop. Sister series Blue Planet II, meanwhile, spent more than 1,000 hours filming in every continent and in all of Earth's oceans.
With primary backing from Blue Skye Entertainment — the joint venture between Blue Ant Media and Smithsonian Networks — and a home base firmly in place, Plimsoll was able to completely remove the chance of wasted time and instead send cameramen in teams of seven, with approximately 50 cameras, into one location — the Luangwa Valley — where they were guaranteed a great deal of wildlife. Once on the ground, filmmaking teams were able to continuously film the action so that if a pride of lions weren't doing anything of particular interest, they could point their lenses to a tower of giraffes or a pod of hippos.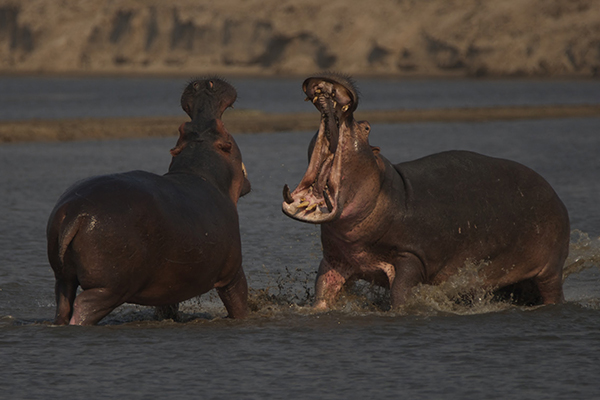 Instead of returning to the edit bay and leaving hours of footage on the cutting room floor, filmmakers could provide further footage, thereby feeding storylines to other series and documentaries. That freedom afforded Plimsoll to deliver its total output of 50 hours, says Vanessa Case, EVP of content at Blue Ant Media.
"You don't go in necessarily knowing what you're going to get out of giraffes, but that fed into the premise of 'We don't know what we're going to get but we know we're going to get something out of this,'" she says. "Then [Andrew] has to tell us what's rich in story and we'll work with him to turn that into a creative treatment that's a workable doc for this series."
"We were filming 24 hours per day. We would film through the night. We had three teams working continuously, so they would never leave the animals," adds Jackson. "If the lions were about to hunt, a team would be on them. As night fell, the night cameras came out and we'd follow them through the night. The next morning, if they hadn't hunted, the day team would come around and pick them up again in the morning to wait for them to hunt."
Aiding crews as darkness fell was the military-grade night vision Selex SLX Merlin camera, of which there are only two in the world. The thermal imaging camera is specially designed for superior visibility in harsh conditions and enabled crews to capture unseen nocturnal behavioral activity from more than a kilometer away as clear as day — only in black and white.
The use of high-tech equipment was not without its challenges, however, as the heavy-duty night vision cameras let off a quite audible hum, "like an air conditioning unit," according to Jackson. The problem was that the wildlife of the Luangwa Valley was not familiar to this new noise and cameramen feared it would interfere with their work to reveal new animal activities after the sun set.
Six weeks before the Selex camera was moved into the field, a solution was devised: a range of Land Rover's would be driven out across the valley with a recording of the camera's monotonous drone playing for hours on end to ensure animals in the area would grow accustomed to the unfamiliar noise.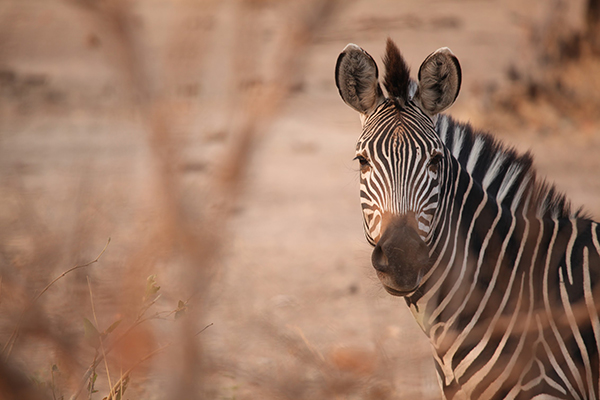 "The majority of animals are more active at night than they are during the day. Natural history films have always cheated in the past by telling you they're showing you everything. They're not," Jackson says. "They're showing you about 40% because at least 60% of it happens at night."
The flexibility and 24/7 film coverage afforded cameramen the unique opportunity to chronicle the life of a runt lion cub from day one as he struggles to find his place in the pride in Africa's Hunters, seasons one and two. Now three years old and at a critical turning point in his life, the Plimsoll team is hopeful that they will return to Zambia for a third consecutive year — if he's survived through the wet season, the cub will have to leave his pride this year in order to set up one of his own.
"We've filmed him throughout the whole of his life so far, and it would be lovely to continue that on," says Jackson.
"Because natural history does tend to go out and film specific behaviors, they're always episodic. We've been able to escape that by telling whole stories because we've been there for a long time," he explains. "That is something that natural history has done in the past, but it's been due to single cameramen who've had an absolute dedication to tell a whole story.
"I think we've proved that you don't have to have large amounts of money to be able to tell wonderful stories."
Africa's Hunters II (6 x 60 minutes) also traces an audacious three-year-old leopard that has won her first territory in Zambia's Luangwa Valley but "is mercilessly challenged by older rivals," says Jackson, and the story of a hyena cub born into power struggles attempting to maintain her position within the cackle.
As of April, the teams behind the African-based project have delivered 40 hours — the majority of which (30 hours) was delivered in year one. The final 10 hours of the project are currently undergoing post-production and
Scheduled for delivery by August, the remaining 10 hours will be made available to buyers during October's MIPCOM market in Cannes, France.
The content, which will be available for licensing through Blue Ant International, is produced for Love Nature's global digital and linear platforms, as well as the Smithsonian streaming service in the U.S. Remaining rights will be made available to the world outside of North America.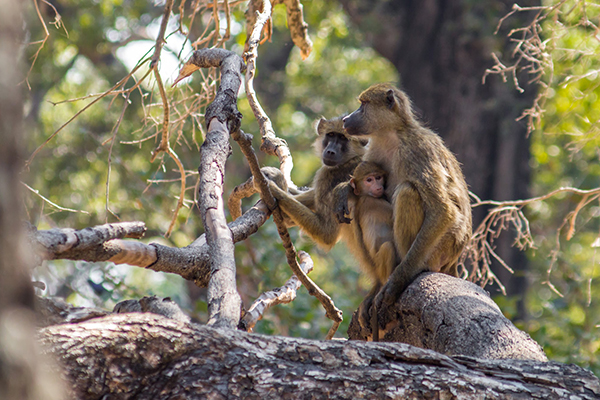 Recent deliverables include Growing Up Wild (3 x 60 minutes), a character-based behavioral series following an array of species from birth to maturity; Wild Survivor (3 x 60 minutes), revealing the survival relationships between animal and environment; Untamed Valley (3 x 60 minutes), exploring some of the Luangwa Valley's most diverse habitats and the creatures within them; and Guardians of the Wild II (4 x 60 minutes), tracing the daily challenges facing conservationists and scientists working in the Zambian wilderness.
"It's delivered better than I genuinely thought it would, even though I promised that it would," Jackson says. "It's such a relief."
Assisting Jackson, a former head of BBC's Natural History Unit (Frozen Planet, Africa), with Plimsoll's production for the natural history strand are Plimsoll's head of wildlife Martha Holmes (Blue Planet, Manhunters, Life); and series editor James Smith (Tribe, Amazon with Bruce Parry).
Having since proven that the camp-based model works and now approaching the conclusion of the two-year partnership in Zambia, Blue Ant Media's Case says that the company has been in active development and pre-production in figuring out what to do next and how to approach that project.
"We've spent a lot of time with Andrew and his team talking about what the next evolution of the camp could be," she says. "He eluded to being able to go back [to Zambia] and do a follow-up story [on the lion cub], so we've absolutely been talking about that and how many episodes does that deserve."
Similarly, the organizations involved are currently exploring other destinations in which a multi-year camp-like environment can be established — with a range of deliverable hours. The list includes Sri Lanka, Borneo and beyond.
It's no surprise that Blue Ant is looking to extend its natural history slate, particularly following a recent study released by BBC Worldwide's in-house research team in conjunction with Professor Dacher Keltner, who oversees psychology at the University of California, Berkeley.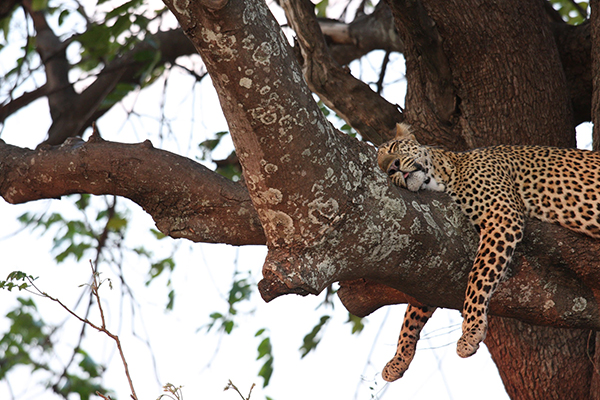 Dubbed "The Real Happiness Project", the study found that watching nature programs will have a direct and uplifting impact on the mood and well-being of its viewers, leading to "significant increases in positive emotions including awe, contentedness, joy and amusement," while significantly decreasing such negative emotions as nervousness, anxiety, fear, stress and tiredness.
Final decisions are expected imminently on the natural history camp's next iteration. For Blue Ant Media's Love Nature business, Case looks to bring in anywhere between 100 and 150 hours of content to the slate every year.
"To deliver on that we're sometimes working two to two-and-a-half years in advance to be able to commission and constantly have a rolling delivery of content," Case says. "In order for us to capture the right season and go into new locations but also deliver on what I'm turning to the producers saying we need more hours here and here, we'd probably be in the next couple of months being able to finalize that decision.
"We're in active conversations and we hope very soon to be able to finalize both the content needs of the platform and also the wildlife we can capture."
This article first appeared in the May/June 2017 edition of realscreen magazine.