Ahead of the premiere of Verizon and Hearst-owned Complex Networks' Road to Race Day, which airs tomorrow (July 19), realscreen presents an exclusive clip.
The new eight-part docuseries produced by Complex Networks, Film 45 and Markay Media takes audiences into the world of stock car racing. It will air on Complex Networks' Rated Red platform on the mobile-first app, go90,
Embedded inside Hendrick Motorsports during the 2016 season, the series follows rookie driver Chase Elliott and veteran drivers Dale Earnhardt JR., Jimmie Johnson and Kasey Kahne.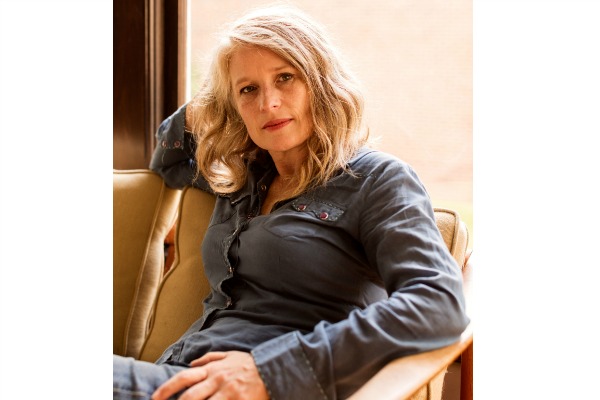 Director and executive producer Cynthia Hill (pictured), who has worked on such shows as PBS's  A Chef's Life and the feature doc Private Violence, spoke with realscreen ahead of the premiere of Road to Race Day (RTRD) to learn more about the project.
The following Q&A has been edited for length and clarity.
What was the genesis for this series?
Malinda Lowery, my producing partner, and I are always seeking out new angles on iconic southern stories. NASCAR appeals to a national audience, but the roots of stock car racing are in the South. I grew up on my grandad's knee, watching Richard Petty drive around a track. It was our Sunday ritual, along with church and fried chicken dinners.
If I've done one thing consistently in my career, it's taking on topics that people are happy to oversimplify or dismiss — which seems to be true about a lot of things in the South — and complicate the hell out of them. There's a version of stock car racing that's revered and mythologized, and then, it's also misunderstood and maligned. So even though it doesn't look like an obvious career move for me and my team to go from a feature doc on domestic violence (Private Violence) and what people refer to as a cooking show (A Chef's Life) to making a series on stock car racing, it makes perfect sense.
Why do you think there is an appetite for a program like Road to Race Day?
NASCAR has one of the biggest fan bases of any sport in this country and fans of stock car racing are notoriously dedicated to their drivers. So the fans are going to be excited about all of the behind-the-scenes access to the biggest names in this sport.
That said, there are a lot of elements to RTRD that will be compelling to a broader audience. I always strive to create content for people who are curious about the world beyond their immediate experiences and are intrigued by good storytelling, no matter the topic.
We've got eight episodes, and each one follows a different race. The structure gives us this relatable narrative arc with natural drama that is easy for the audience to follow, so we get to really switch things up on how we approach the rest of the story. Sometimes we focus on one character's perspective, and then switch gears in the next episode and enter the chaos from multiple points of view. Each episode feels like a completely different experience
If a lot of thought goes into how something is made — the art and craft of creating these narratives — that moves it beyond its perceived niche. I wanted to tell this story in a way that would appeal to someone like me…someone who wouldn't normally tune in to sports-driven shows.
What challenges did you face with production?
Like everything else I do, I don't know what the heck I'm getting myself into when I start. We had four race teams to cover. We spent two races — and ultimately, produced two episodes — focused on each team. Each team had about 20 potential characters, so I had to quickly hone in on the individuals who were going to carry the storyline.
I also wanted to make sure we weren't filming it as sports coverage. I knew the series would air a year or so after the actual events. We had to find the drama in the emotional components, the strategy, the unexpected twists and turns. How much losing it takes to win.
Also, it's noisy as hell.
Can you name two or three elements that you think will make this series appeal to audiences?
Our focus on the fans. They are a big part of this sport. Two really talented members of our production crew, Mark Barroso (field producing and audio) and Blaire Johnson (camera), focused almost entirely on fans and did a fantastic job finding storylines that mirrored what was happening on the racing team. It made each episode richer and definitely more colorful.
And then our access. No one else has gotten this kind of invitation into to the inner-workings of the Hendrick machine, this behemoth of an organization. Hendrick Motorsports is notoriously secretive. The fact that we were there with our cameras isn't just unusual, it's unprecedented. It took a while for the team members we were filming to get used to us filming everything. Hendrick Motorsports wins a lot, so they spend a lot of money on research and development. While they didn't have an editorial say on the series, they did watch it to make sure that we did not show any trade secrets or anything that would compromise their competitiveness.
We did a good job of picking up on details that move the story forward, so from an entertainment perspective, there's a lot of pay-off for the audience. What we were able to capture behind the scenes, coupled with our attention to the storytelling, gets you into a world that you think you know, only to discover that the reality is way beyond what you imagined. Hmmm, what else? Oh yeah, the audio is good (laughing). I don't want to give too much away. I will say that there will be surprises for folks and that is exciting, to show stock car racing in a new light.
What did you learn during the production of this project that you think would be valuable to other professionals in the industry?
Hell, I don't know…. The longer I do this work the less I think I know. Maybe how to make things work with such a small crew and create a project that feels like you had a much larger footprint. We had to deal with the limits of our resources bumping up against the size of this project, and be really smart about where we placed the crew. Most of the time, we only had five crew members on location — three of us inside the track and two on the outside. When you watch the show, it looks like we are all over the place.
I directed and ran audio, and worked mostly inside the track with two incredible cinematographers, Rex Miller and Josh Woll. They were strategic in their use of unmanned cameras and GoPros to get the coverage we needed, like the crew chief on top of the pit box or inside the hauler during the team meeting before each race. We also worked closely with NASCAR Productions so we didn't have to cover everything they were covering. Everybody's turning their eyes to the TV coverage of the race, and we'd turn the other way to capture the reactions.
As I mentioned previously, we were in a very loud environment and communication was not always easy. Plus I would have five people mic'd at a time, sometimes in five different locations, and knowing who to film was not always obvious to the crew. I figured out quickly the best way for me to communicate with the camera crew was to send them the mix down audio of the conversations I deemed important and that would let them know which subjects to film. The crew would know that when I switched up the people they were hearing talk that the focus had changed and they should film the subjects having the current conversation. This may sound a little clunky but we really grew to like this way of communicating because it also helped the crew follow and better capture the storylines that were developing.
What's your favorite moment from the series?
If I had to choose one, it would probably be episode five, which I thought at one point was going to be our weakest. It's about the All-Star Race, the first episode I shot with crew chief Chad Knaus and driver Jimmie Johnson. Hendrick wanted to ease me and my team into Chad's world, and since there was not a lot at stake competitively on the track, they thought I had a better chance of Chad allowing us to film and not kicking us out.
Hearing the stories about Chad made me a little nervous and I didn't push like I typically would push to get the content. Plus the race was confusing and it was difficult to follow the action. We were sitting around scratching our heads, trying to figure out what was going on. I didn't really feel like I was on my game like I should have been.
In the editing room, we ended up embracing all those things. We embraced Chad's personality and him keeping us at bay. We ended up taking what I felt in the field was a deficit and turned it into one of the best episodes. Our decision to use the confusion to drive the story not only elevated the episode to a whole new level, but it ended up being really funny. And finding comedy in this kind of content is also a nice, unexpected surprise.
Is there anything you'd like to add?
This was a grueling project. We had days where we shot for 17 hours in the blazing sun. Blaire, our pirate camera woman, suffered heat stroke in Indianapolis. She described the crew's experience this way: "We ended up with a huge appreciation for everything that goes into the art of stock car driving. It's an orchestra of engineers  and athletes, math and science, blood and sweat, nail biting wrecks and blink of an eye finish lines, beautiful, wild characters on and off the field, and one helluva good time up to 200mph." It's hard not to compare our field crew with the NASCAR teams we were covering. They worked just as hard, and they're just that good.
Road to Race Day is executive produced by Peter Berg, Matthew Goldberg, and Brandon Carroll for Film 45; Cynthia Hill for Markay Media; and Cynthia Hill for Markay Media; and Justin Killion and Melanie Moreau are executive producers for Complex Networks.
Road to Race Day premieres July 19 on Complex Networks' Rated Red available on go90.
Photo of Cynthia Hill by Jeremy Lang.