Ahead of the premiere of CNN Special Report's Why Trump Won, realscreen presents an exclusive clip.
Donald Trump's triumph in the 2016 U.S. presidential election shocked many of those in the political elite. CNN's Fareed Zakaria examines the forces that propelled Trump to the White House in the one-hour special.
Why Trump Won shows how Trump has worked towards the White House for decades, attending his first Republican National convention in 1988 and competing for the Reform Party nomination in 1999. It also shows how he used media to tailor his political messages over the years.
The special goes on to look at American families and communities across the country who are suffering due to depression and desperation.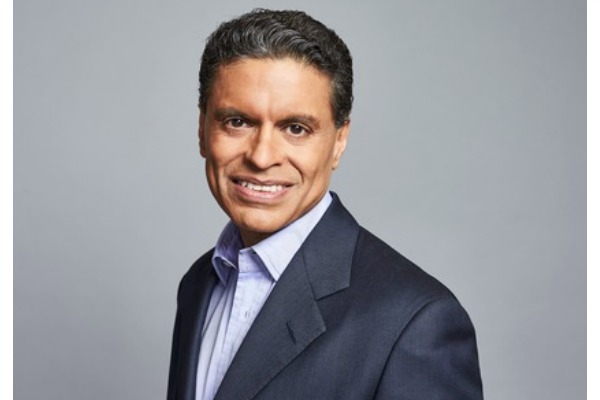 Zakaria (pictured) spoke to realscreen ahead of the airing of Why Trump Won to provide more details on the project.
Can you provide a brief synopsis of the project?
It's an attempt to answer the question, 'Why did Donald Trump win?' We go through what we see as the main factors that led to this remarkable event…perhaps the most remarkable in recent electoral history.
What was the genesis for this special?
A few months into his presidency, we thought we had enough perspective to begin asking, 'What just happened here?' We just went through a primary and general election campaign that was unlike any other in American history. It produced an outcome that almost no one thought possible a year earlier. We felt that was the biggest question we could grapple with. How did it happen? Why? What did we miss? What did I miss?
Why do you think there is an appetite for a program like Why Trump Won?
Despite the fact that we are living through the Trump presidency, everyone still can see how unusual and unprecedented it is. Everyone remains fascinated by him, whether they love him or hate him.
What challenges did you face with production?
The greatest challenge was that this has been the most covered story of our times. Everyone has seen hundreds of hours of coverage, read tens of thousands of words…they know it all. We had to make the story fresh, provide new insights and perspectives, synthesize the material in ways that would lead the viewer to say, 'I knew a lot, but I still learned a lot from this.' I think we succeeded.
What's your favourite moment from the special?
There are several, but some of the early footage of Donald Trump, rarely seen, is fascinating. It makes you understand how much the Trump we see now is a different character, created to respond to the times. Trump is a great salesman, and like all great salesmen, he shapes the product to respond to what he saw the public wanted.
Why Trump Won premieres Aug. 7 at 9:00 p.m. ET/PT on CNN/U.S. and CNN International.
 Photo of Zakaria by John Nowak / CNN