Ahead of the premiere of Discovery Channel's new series Darkness, realscreen presents an exclusive clip.
Inspired by extreme training scenarios conducted by the U.S. Military, Department of Defense and NASA, Darkness takes three survival experts deep underground into mines, caves and underground cities. The trio have six days to find each other and their way out of darkness.
The contestants must overcome challenging terrain, while they experience psychological tests such as hallucinations and extreme disorientation.
All the contestants are given is basic survival gear and a video journal to document their journey.
Darkness premieres Aug. 2 at 10 p.m. ET/PT on Discovery Channel.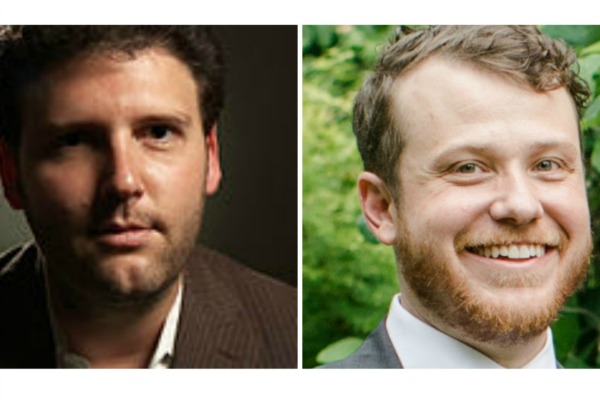 Darkness is produced by Electus for Discovery. Executive producers Chris Grant (pictured, left) and Max Levenson (pictured, right) of the Los Angeles-based studio answered questions via email about the new project ahead of its premiere.
What was the genesis for this series?
The incredible development team at Discovery came to us looking for a format that would provide the ultimate challenge in not only physical but also mental survival. After extensive research into some of the intense darkness training undergone in elite military and international space programs, we worked with Laura Crowson, senior director of development for Discovery Channel and and Joe Boyle, VP production and development, to develop a project that would replicate those elements and put the toughest survivalists in the world to the ultimate test, while, at the same time, doing something new and exciting in the survival space that would captivate audiences.
Why do you think there is an appetite for a program like Darkness?
Darkness is, in some ways, the natural evolution of the survival genre that Discovery has been so instrumental in creating, but it also pushes the boundaries of the genre by forcing participants to confront one of humanity's most primal fears and survive without their most relied-upon sense. It's a space we are really excited about and are continuing to develop in.
What challenges did you face with production?
"What challenges didn't we face in production?" feels like the easier question to answer in some respects. Shooting around the clock in extreme environments with really difficult terrain is tough enough, but when you add the element of complete darkness it compounds that difficulty in ways that are hard to imagine without being down in the caves and mines.
It can be as much of a challenge for us as it is for the participants in a lot of ways, but we have the most incredible, hard working crew we've ever worked with, all of whom can do their job with their eyes closed. Literally. And that's before you even consider the psychological difficulties you face spending hours and days underground in a completely unfamiliar environment.
Can you name two or three elements that you think will make this series a success for audiences?
We already know audiences love to see people pushed to their mental and physical limits and learn how much human beings are capable of, especially against the backdrop of visually arresting, extreme, never-before-seen environments. We hope Darkness offers all that and more. It's also really neat for audiences to understand how the show is produced and all the new technology that goes into making it possible.
What did you learn during the production of this project that you think would be valuable to other professionals in the industry?
There is very little that a hard working team with passion for their work and a desire to be their best can't accomplish. We all know this already, in some respects, because every show that gets produced is a mini-miracle in its own right, but this project really showed us that we should be thinking big and constantly trying to push the limits of what we can do with programming.
Did you use any new or revolutionary technology? 
Yes. To shoot in complete darkness while avoiding interaction with the participants required over fifty cameras, primarily a variety of infrared and thermal imaging cams. Our team was able to modify a ton of existing technology — from GoPros to drones to rovers — to allow us to capture high definition images in a completely dark environment. There is literally zero light down there.
The crew also uses military spec night vision to be able to get around, which makes us all feel pretty cool.
What's your favourite moment from the series?
It's really hard to say. We are getting to see people in an environment we've never seen them in before, so we are constantly learning things and gaining new insights — whether that's about human psychology or physiology or the unique environments we shoot in. The hallucination moments are really captivating, and, of course, it's incredibly powerful when our participants emerge into light and see each other for the first time after working together so intimately for up to six days in complete darkness.
Anything you'd like to add?
We couldn't be prouder of the team that made this all possible. It takes a lot of resilience to come to work every day when it involves being buried underground in a completely unfriendly environment, but our crew, led by our amazing showrunner, Rob Buchta, did it with a smile and delivered an amazing show for all of us to enjoy.
The series is produced for Discovery Channel by Electus. For Electus, executive producers are Grant and Levenson, Drew Buckley and Rob Buchta. For Discovery Channel, Joseph Boyle is executive producer and Greg Wolf is associate producer.