At a press conference announcing the Canadian line-up for the 42nd Toronto International Film Festival on Wednesday (Aug. 9), realscreen caught up with a few of the filmmakers to discuss their docs. 
Among the more than 50 films and shorts named to this year's Canadian roster is producer and director Michelle Latimer's new short, Nuucca — a film that explores how Indigenous women have been affected by the oil industry in North Dakota.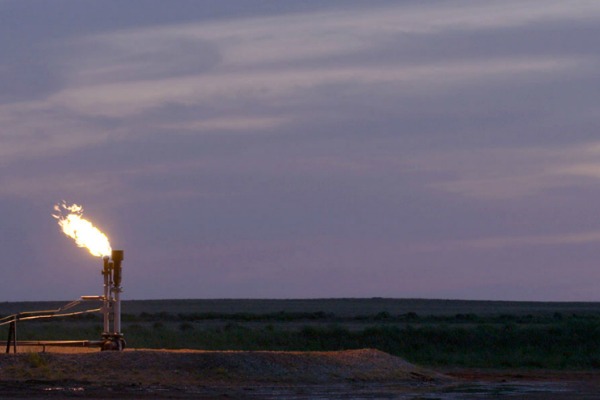 The project stemmed from of Latimer's RISE — an 8 x 60-minute series which premiered at the 2017 Sundance Film Festival. Produced in partnership with Vice Studio Canada and APTN, Rise explores the front lines of indigenous resistance. While spending nine months in and out of Standing Rock, North Dakota, Latimer learned of women in the community who were being raped, sold into sex trafficking and stolen.
"I just never heard anything like this," she told realscreen.
Because many of the women felt vulnerable about their situation, they were nervous to appear on camera. Latimer decided to use their oral testimony accompanied by images of the landscape that have been changed due to the oil industry. Latimer also made the decision to have a primarily female crew in an an effort to ensure that the women involved in the project felt they were in a safe space and could speak honestly about their experience.
While in Standing Rock, Field of Vision's Laura Poitras reached out to Latimer asking her if she would make a film to document what happening. While Latimer said she was already working on the project, she told Poitras of what she had learned.
"It was [Poitras'] support married with the fact that I was always already experiencing Standing Rock — it was that merging that was the impetus for this film," she said.
There is A House Here
Meanwhile, director Alan Zweig's There is A House Here brought the veteran filmmaker to Iqaluit. Spanning years of correspondence and three separate trips to the North, Zweig's latest doc navigates issues of culture and identity with his pen pal and somewhat reluctant guide, Tatanniq Idlout, a.k.a. Inuk rock singer Lucie Idlout.
For years, Zweig said he wanted to learn more broadly about Indigenous culture.
"By having no agenda, maybe I would learn things I wouldn't learn through other  films and the press, who have an agenda and a story to tell," he said.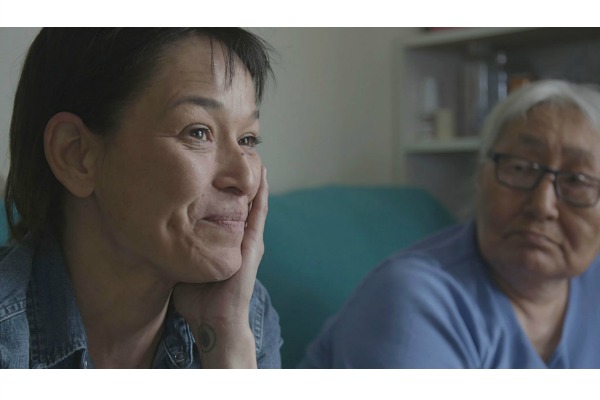 Zweig said he approached Ontario broadcaster TVOntario about his idea for a film, and they offered up financial support for him to make his project. The broadcaster has previously shown other works by the director including Vinyl and 15 Reasons to Live.
Once he was up in the Great North, Zweig said he didn't face many production challenges aside from trying to put the project together quickly to ensure he could finish it in time to submit to TIFF. Therefore, he cut the film faster than any of his previous projects. Besides that time pressure, Zweig said he had the same crew during the entire production, which fostered a sense of family.
"It was the most fun I ever had on a shoot," Zweig said.
Black Kite 
Tarique Qayumi's world premiere of his new hybrid feature Black Kite is a story of a father and his daughter who find comfort in kite flying during a time of oppression and instability in Afghanistan.  
Qayumi said an article he read back in the early 2000′s about the Taliban banning kite flying inspired him to create this film. The film was shot in fourteen days, guerilla style, in Kabul, Afghanistan. The crew had to keep a low-profile because of a government change over and incidents of suicide bombings.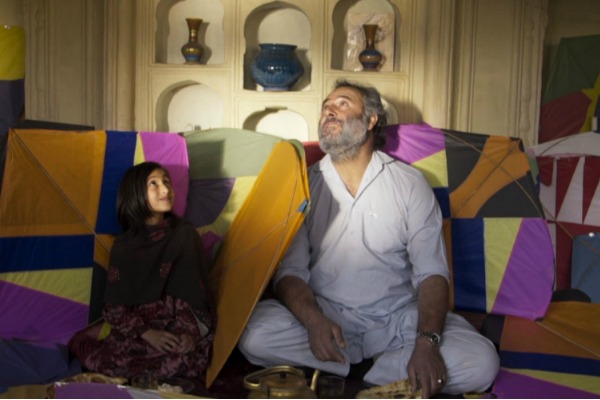 The project is a hybrid between documentary, animation and live action. Because the film spans multiple generations, starting from the 1950s in Afghanistan, it  required sets that would not be feasible with the current climate in Afghanistan, said Qayumi. So the team decided to intermix the film with different elements, including documentary, to be able to tell the story. 
"As a refugee coming here, it's always been a passion of mine to tell my peoples story. There are not that many Afghanistan storytellers, unfortunately, and we have a lot of interesting stories so it's my love story to Afghanistan," he said.
The filmmaker said Black Kite was fully backed by the Canadian Council for the Arts and the BC Arts Council.
Our People Will Be Healed
Montreal-based filmmaker Alanis Obomsawin provides a glimpse into what decolonization looks like in Norway House, one of Manitoba's largest First Nation communities in her 50th film, Our People Will Be Healed. The film takes audiences inside the Helen Betty Osborne Ininiw Education Resource Centre, whose educators and programs are helping First Nations children to thrive. 
Children's rights have been a theme in much of Obomsawin's work including The People of the Kattawapiskak River; Hi-Ho Mistahey! (2013), Trick or Treaty? (2014) and We Can't Make the Same Mistake Twice (2016).
Obomsawin told realscreen Our People Will Be Healed, which also marks her 50th year working with the National Film Board, offers a brighter vision for Indigenous youth.