Longtime viewers of NBCUniversal's Oxygen have been treated to a new direction in programming in recent months as a steady stream of true crime content begins to pour from the cable network's tap.
The influx of darker content – programming surrounding kidnappings, assaults, rapes and murders – comes as the former female-focused lifestyle channel marked its intention to rebrand in February to a crime destination network for women, with four programs rolling out shortly thereafter to kick off the slate: Three Days to Live, which premiered March 5; Cold Justice, which moved to Oxygen from TNT on July 22; The Jury Speaks, which also aired July 22; and The Disappearance of: Natalee Holloway (pictured, above), launching Saturday (Aug. 19) at at 9 p.m. ET/PT.
Gone from Oxygen's airwaves is its previous docusoap fare, with the likes of Battle of the Ex Besties, Preachers of LA, Bad Girls Club, The Prancing Elites Project and Sisterhood of Hip Hop having all been cancelled or redirected to NBCUniversal sister networks.
But true crime isn't new for the network. It's had a stable presence on Oxygen since August 2004, when Jupiter Entertainment's longstanding flagship Snapped premiered across the channel. Now in its 21st season and approximately 350 episodes deep, the "re-cre" true crime series depicts real life cases of women accused or suspected of murder. The franchise has since spun-off into Snapped: She Made Me Do It and Snapped: Killer Couples, the latter now in its ninth season.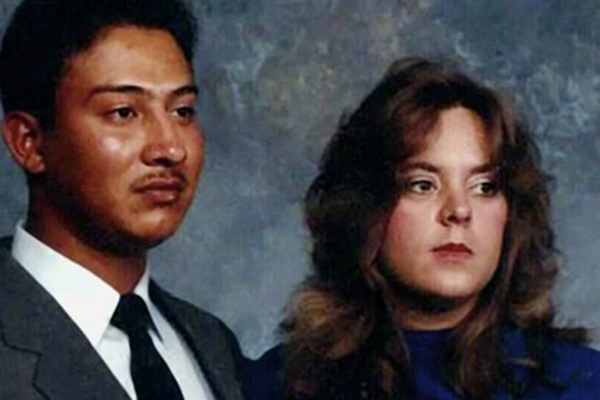 Jupiter Entertainment's Snapped
Oxygen's decision to expand its "Crime Time" weekend block to four days per week (Friday-Monday) earlier this year saw gains with female viewers of double-digits, surging 22% with women aged 25-54 and up 42% in total viewers (2016 vs. 4Q 2015), according to data supplied by the network. The demand for true crime content among women 25-54 is up 10% in the past two years.
That viewership surge can be attributed to the mysterious and revealing nature of true crime storytelling, says Oxygen Media's executive VP of original programming and development Rod Aissa.
"That's what attracts women, and what attracts me to it as well, is the ability to tell an honest story in a way that's built around reveals," he tells realscreen. "It invites you in and allows you to to be actively engaged in what you're watching as opposed to just passively watching."
The move aims to fortify Oxygen's efforts to compete with Investigation Discovery in the burgeoning true crime space, with ID having served as the number two ad-supported cable network of 2016 for total day delivery among women aged 25-54.
Since February's rebrand, Oxygen has eyed an expanded demographic of females aged 18 to 54 and become the fastest-growing cable entertainment network among total viewers in total day, up +53% versus the year prior.
"Right now we're in a really good place because people like what we're doing," Aissa says. "We're getting all the pieces together to make sure that we're coming out strong, including with a really strong development and production slate, and a really a strong brand identity.
"I can't talk enough about how well I think [VP brand design] Nancy Mazzei and her team have done here," he adds. "The new look of the network, which adds up to the brand of the network, is strong and powerful."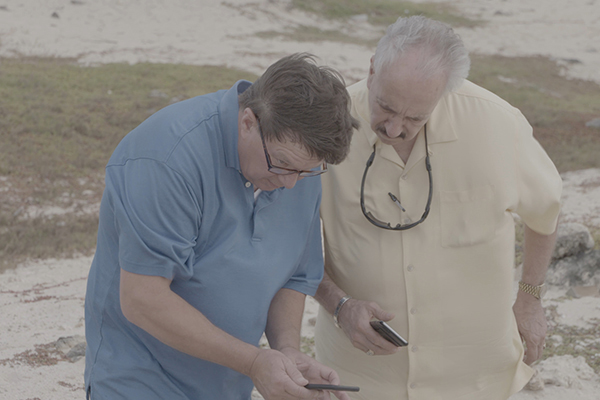 Brian Graden Media's The Disappearance of: Natalee Holloway
The arresting new look, as Oxygen calls it, is comprised of three buckets: real-time investigation, event limited-run series and close-ended re-cre.
The real-time investigation bucket, says Aissa, consists of programs that dig deeper into criminal activity rather than simply retelling what happened or speculating on what could have happened. Delving into this territory is the franchise The Disappearance of…, a series of multi-part documentaries that dive headfirst into unexplored leads, missing evidence and unnerving suspicion surrounding some of the most perplexing cases of young women who have gone missing.
"That real time investigation […] is nerve wracking because it's not in my control and the justice system apparently doesn't work with production schedules, but it's really fun," says Aissa. "You don't know where you're going to go, but you know that what you're doing is you're telling the story of truth and justice."
The first case in the franchise includes The Disappearance of: Natalee Holloway from Brian Graden Media, which will shadow Dave Holloway as he follows what he believes to be the most credible lead to date in the mysterious disappearance of his 18-year-old daughter Natalee Holloway on May 30, 2005 in Aruba.
It will be followed by Texas Crew Productions' The Disappearance of: Maura Murray, following new leads in the suspicious vanishing of the young nursing student after a February 2004 car crash in New Hampshire; and Patricia Cornwell's True Conviction from All3Media, which traces the efforts of the contemporary crime writer and her team of experts in the fields of psychology, forensics, and clinical pathology to crack open a real life case.
"The brand promise we're trying to make is for people to lean and get active in what you're watching. Question what you're seeing," explains Aissa, noting The Disappearance of: Natalee Holloway in particular serves as a bullseye for Oxygen.
The event limited-run series, meanwhile, consists of such series as The Jury Speaks from Glass Entertainment Group, where jurors from controversial cases – from George Zimmerman to O.J. Simpson to Michael Jackson – tell viewers, through their eyes, what went on in that specific trial.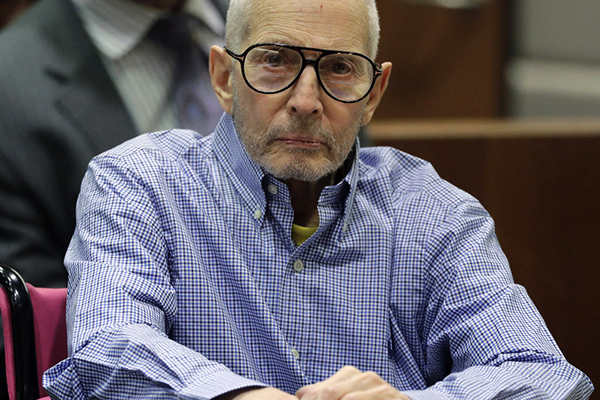 Glass Entertainment Group's The Jury Speaks
Third in the three-pronged approach to Oxygen's new programming strategy is the close-ended re-cre, what Aissa calls "the bread and butter of a true crime network". Programming like Snapped allow armchair detectives the opportunity to return week after week to the network with a familiar program structure.
Additional properties will soon fill the network's blood-thirsty slate in the coming months, running the gamut of violent crime as seen from the perspective of survivors and relatives, perpetrators, law enforcement officials and forensic experts.
Scheduled to join the line up are such active crime investigation docuseries as What Happened to…Jessica Chambers? from executive producer Joe Berlinger, Wilshire Studios and BuzzFeed Motion Pictures, examining the vicious death of the Mississippi teen who was doused with gasoline and set on fire in December 2014; The Price of Duty from Intellectual Property Corporation and Turn Left Productions, delving into the most haunting cases of homicide detectives' careers; and Criminal Confessions from Wolf Reality and Shed Media, shedding light on the psychological prowess from within police interrogation rooms to gather a confession.
Projects currently in development include Leepson Bounds Entertainment's Retried, in which legal experts reassess adjudicated murder cases to potentially force a retrial; and All3Media and Maverick's Kept Alive, investigating missing persons cases in which the attacker convinces the world their victim is alive by impersonating them.
"The question around justice is probably the highest stake we can offer in any kind of content but also in all of our lives – if something bad happens, we all want justice. The stakes are incredibly high," Aissa concludes. "These are real things that are happening that don't have to be produced or manufactured or composited at all."
Check out a trailer for The Disappearance of Natalee Holloway below: