On May 1, 2001, 24-year-old Capitol Hill intern Chandra Levy left her Washington, D.C., apartment and thereafter, vanished.
As police searched for clues, rumors of a secret affair with U.S. Congressman Gary Condit dominated the media's attention. Almost a year later, police found Levy's remains in Rock Creek Park, propelling the missing person's case into a full-blown homicide investigation.
Chandra Levy: An American Murder Mystery, produced for TLC and Investigation Discovery (ID) by Weinstein Television, American Media, Inc. and Jupiter Entertainment, examines the case from the circumstances of Levy's disappearance to the media coverage of the alleged affair, to the eventual arrest and charging of a surprise suspect – Ingmar Guandique &#8211 who was eventually exonerated and deported.
A never-before-seen interview with Guandique appears in the upcoming series. Condit was never named as a suspect in the case and has denied any romantic involvement with Levy.
Executive producers for Chandra Levy: An American Murder Mystery, the latest in ID's 'American Murder Mystery' franchise, are Harvey Weinstein, Bob Weinstein, Patrick Reardon, Stephen Land, Allison Wallach, Matt Sprouse, David Pecker and Dylan Howard.
The three-parter premieres Sept. 4 at 8 p.m. ET/PT on TLC, with an exclusive early premiere available on ID's TV Everywhere platform, ID GO, beginning Aug. 27.
Ahead of the premiere event, realscreen spoke with ID's senior executive producer Pamela Deutsch (pictured, below) to learn more about the special.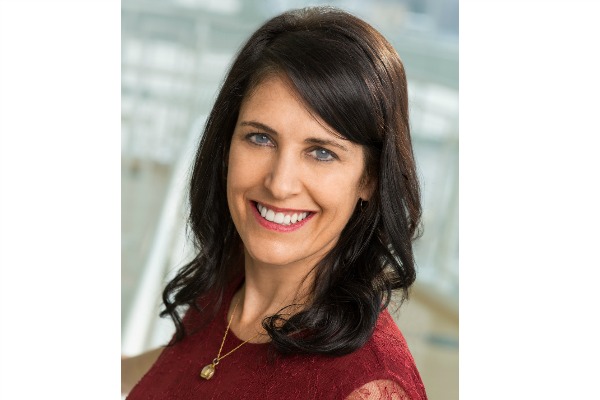 How was it decided to bring the Chandra Levy story into the 'American Murder Mystery' Franchise?  
The Chandra Levy story was a natural fit… A young, beautiful victim; an exposed secret life; red herrings and an enduring murder mystery. This really is one of the most salacious, unsolved crimes in U.S. history – we knew pretty quickly that we just had to tell this story.
What was the genesis for this special?
When the case broke, it dominated the headlines until the terrorist attacks on 9/11, when it was pushed to the backburner of national news. Even with the eventual arrest and conviction of Ingmar Guandique, the story faded somewhat quietly from public perception. This year, upon Guandique's exoneration and eventual deportation, we felt like this case deserved some attention. It is still very much an open case.
Why do you think there is an appetite for this story?
As we've seen with previous installments of the series, our audience of 'arm-chair detectives' as we call them is particularly captivated by these iconic unsolved cases. We've found that often the cases you think you know are far more nuanced in hindsight. We look back with a bird's eye view, and step the audience through each fascinating twist and turn in the case. It's quite a ride.
What challenges did you face with production?
Access to the real people involved is always a challenge. Luckily, our seasoned producers have great contacts within law enforcement, experts, and crime journalists which allowed us to connect with those closest to the case. Given the highly sensitive nature of this story, we went to great lengths to ensure family members and loved ones were on board before we told the story.
It can be extraordinarily taxing on them to sit for an interview that relives the worst thing that ever happened to them again and again. It's critical for us to build trust with them, and often this takes time, effort and a real commitment to doing the story justice.
What's one of the unexpected twists we should watch for in the series?  
Without giving too much away, I will say that one of the most unexpected moments is a sting operation that eventually led to Ingmar Guandique's exoneration. It's a fascinating twist in this story that I was previously unaware of, and a real illustration of the repercussive effects of a crime.
Chandra Levy's murder not only ended the life of a young woman. It also ended a promising political career, got a man deported, and of course, left indelible wounds on her loved ones. We want to honor the memory of Chandra by keeping her story alive. Perhaps her killer will one day be brought to justice.