Audrey Hepburn, Mark Twain and Al Gore are just a few examples of the hundreds of cultural notables that were featured on A&E's long-running 'Biography' strand.
While the first run for the popular franchise ended in 2012, 'Biography' is making a comeback next week. The first episode of the revival, Biggie: The Life of Notorious B.I.G., will air Sept. 4 at 8 p.m. PT/ET on A&E.
A reboot of the strand, first announced in March, comes during a time when networks are struggling to find breakout content in the non-fiction and reality business, says A&E's EVP and head of programming, Elaine Frontain Bryant. In her eyes, 'Biography' was an iconic strand the network could reclaim in that space.
The notion to refresh the series followed a casual discussion among A&E execs about the high-quality docs they had recently seen, including Asif Kapadia's Amy and Brett Morgen's Kurt Cobain: Montage of Heck.
"We were talking one day about these amazing examples of stories that you can't get anywhere else. The lives of artists – you never need to see anything else about them," says Bryant (pictured, below). "'Biography' did that better than anybody else, and we decided that we needed to be back in that business."
The last of the new 'Biography' premieres wrapped in 2012, with encore and repeat episodes of "Biography" airing on the Bio network – originally launched as The Biography Channel in 1998 – until 2014 when it was transformed into the contemporary lifestyle network, FYI. This shift towards lifestyle programming meant there was no longer a home for the series.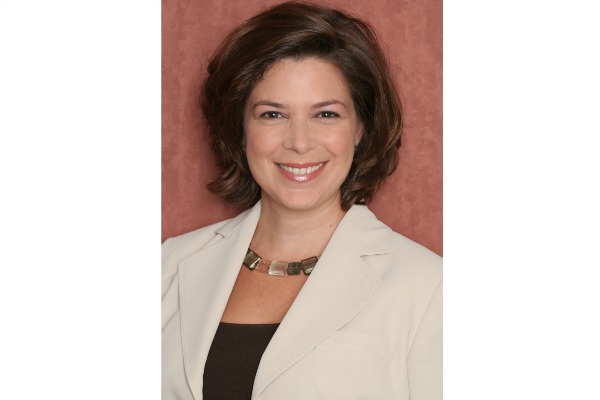 The original 'Biography' made its debut in 1987 as a weekly series that spotlighted the lives of notable figures in the history of entertainment, sports, arts, science, politics and war. The Emmy-award winning series aired more than one thousand episodes over its 15-year span.
However, Bryant says the new iteration of 'Biography' will differ from the original franchise in that it will not run as a weekly program. Instead, it will be presented as special event programming that will also run on A&E sister networks Lifetime and History.
The programs will also vary in lengths, running from two to six-hour installments, unlike the original strand, which consistently aired one-hour episodes.
"It's whatever needs to happen to tell the preeminent story of that subject," says Bryant.
Kicking off the reboot of 'Biography' is the story of famed New York rapper Notorious B.I.G. a.k.a. Biggie Smalls (pictured).
Biggie: The Life of Notorious B.I.G., directed by Mark Ford and produced by Creature Films in association with Entertainment One, spotlights the life and legacy of the rapper, who rose to prominence only to be murdered on the streets of Los Angeles in 1997 at the age of 24.
The two-hour program features interviews with Biggie's mother, Voletta, as well as friends and fellow rappers including Sean "Diddy" Combs, Shawn "Jay Z" Carter and Nas. The doc will also focus on Biggie's widow, Faith Evans.
Bryant says the team decided to kick off the 'Biography' reboot with the story of Biggie because of the cultural mark he left behind. The executive describes A&E as a network with a Gen X audience, but believes the rapper is an icon that transcends generations.
Bryant links the return of 'Biography' to the network's current programming strategy, claiming that A&E has always been a place to tell unique cultural stories. She also places under that umbrella such recent A&E hits as Leah Remini: Scientology and the Aftermath, the Emmy Award-winning Born this Way and Intervention, another series that took a hiatus, although a briefer one, from the network prior to its 2016 return.
When 'Biography' was pulled from A&E's schedule in 2012, the net's marketing tagline was "Real life. Drama." At the time, it was investing in scripted projects such as The Glades and Longmire and in unscripted projects that veered more towards docusoaps and "occusoaps" such as Storage Wars, Duck Dynasty and Gene Simmons Family Jewels.
The 'Biography' revamp of 2017 is further evidence of the network's shift away from scripted programming, towards a schedule primarily stacked with non-fiction.
To that point, A&E launched an ad campaign earlier this month focused on the non-fiction stars of the network. The campaign, titled "Brave Storytellers", features a collection of brand films directed by acclaimed photographer and artist Amanda Demme showcasing the network's individual "storytellers," including Leah Remini, Donnie Wahlberg, Steven Clark, Kevin Lawrence and Elizabeth Smart.
Bryant says the campaign hammers home the impact of the network's "brave storytelling and our groundbreaking pioneering series." She adds: "We are leaning in to doing more of those and in these last couple of years you have seen us get some real attention for some of the new ones."
Other cultural icons and notable figures to be featured in the 'Biography' lineup include a six-hour series on Los Angeles rapper Tupac Shakur; Russian president Vladimir Putin; the Gambino crime family; and controversial boxer Mike Tyson.
'Biography' returns to A&E Sept. 4.