Ahead of the premiere of Discovery Channel's Gear Dogs (Sept. 4) at 10 p.m. ET/PT, realscreen presents an exclusive clip.
Produced by Coolfire Studios, the new series features car fan Nate Boyer, a high-end custom car builder based in Kansas. As the owner of Kultured Customs, a hot rod and car restoration shop, Boyer is always looking for the next big project to turn for profit.
In the series, Boyer opens "The Doghouse" — a community garage where weekend wrenchers rent space to build their dream car with the help of Nate's builders and equipment. Each episode features a new "Dog" (an everyman builder) and the journey of his car build.
Jeff Keane, David Johnson, Steve Luebbert, Emi Macuaga and Graham Hughes serve as executive producers on the series. Realscreen caught up with Discovery's Craig Coffman (pictured, below), executive producer on Gear Dogs to discuss the project.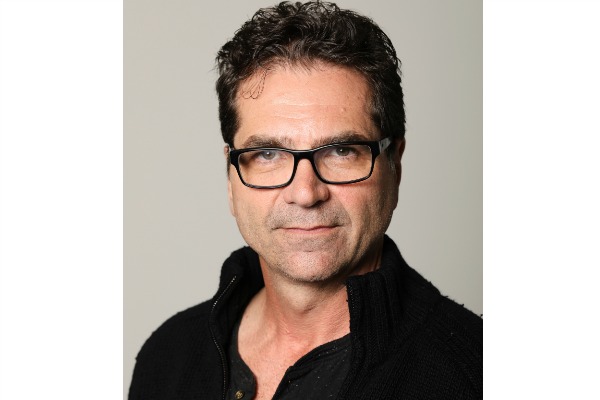 What was the genesis for this series?
Coolfire Studios found Nate and the Doghouse and pitched a show to Discovery. We saw it as a great way to explore the world of maker space, which are becoming popular in many areas but not yet in the car space. We produced a pilot and then ordered a series.
How does Gear Dogs fit into Discovery's 'Motor Mondays' line-up?
Gear Dogs is our first motor show featuring regular people building cars in a makerspace, and we feel this will appeal to our motor audience.
Why do you think there is an appetite for this series?
We believe the Discovery motor audience will relate to the idea of a community garage where car buffs like themselves build cars with the help of experts and high-end equipment.
What challenges did you face with production? 
Unlike some other car build shows on other nets, Discovery insists on authentic builds, so the number one challenge we encountered on Gear Dogs (and all of our motor shows) is building vehicles from soup to nuts fast enough for a television schedule.
Can you name two or three elements that you think will make this series appeal to audiences?
I think the series will be successful because of the authenticity of the builds and the community garage, the appeal of the main characters and the guest builders, and that the show is both informative and entertaining.
What did you learn during the production of this project that you think would be valuable to other professionals in the industry?
I'm not sure that we want to share our secret knowledge but I will say that (at least with our Discovery audience) for a motor show to work, you need the right mix of compelling process and take away information and fun and escapism. We feel we have that with Gear Dogs.
What's your favourite moment (or scene) from the series?
My favorite moment in the series is perhaps the opening scene of the premiere episode where Nate Boyer introduces himself and the conceit of the show in a very original way. There's a pony and a mani-pedi involved.