When Erika Cohn began shooting her new feature documentary The Judge in 2012, she didn't realize how timely its subject matter would become.
The original intent of her film, which focuses on Palestinian Shari'a judge Kholoud Al-Faqih, was two-fold.
"I wanted to inspire women and girls to aspire to roles in their communities and challenge cultural norms, but also combat Sharia and Islamophobic sentiment," Cohn (pictured, below) tells realscreen.
The film takes audiences into the world of Shari'a law, a legal framework for Muslims, told through the eyes of Al-Faqih — the first female judge to be appointed to the Middle East's religious courts.
Cohn offers an intimate portrait of Al-Faqih during her journey as a lawyer and her fight for justice for women.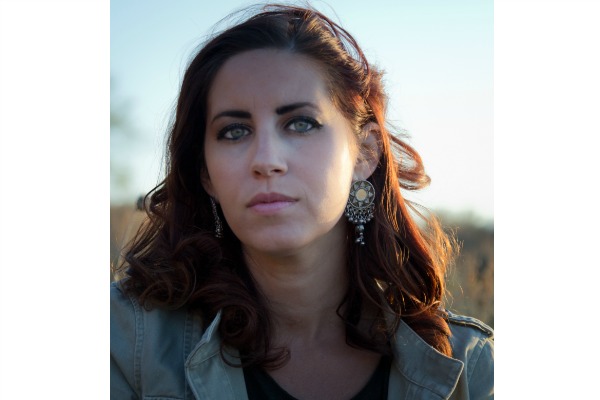 Produced by Three Judges, The Judge will have its world premiere during the 2017 Toronto International Film Festival.
Cohn met Al-Faqih while studying Islamic feminism and teaching film in Israel and Palestine. "Her presence just radiated throughout the room. I felt so inspired by her and very much wanted to meet her," says Cohn.
Al-Faqih told Cohn that she wanted to be part of a film that could inspire women around the world to take leadership roles in their communities despite cultural barriers.
The doc is a far reach from Cohn's 2015 debut feature, In Football We Trust, which follows a group of Pacific Islanders in a tightly-knit community in Salt Lake City. Shot over four years, the film follows four young Polynesian men trying to overcome gang violence and poverty through American football.
"For me, it's not about having to do sports films or films about the Middle East — it's character-driven narrative that inspires," says Cohn.
The Judge, a 76-minute feature, took five years to produce. "It's a miracle this film was made. There were so many difficulties along the way," says Cohn.
One of the production challenges for Cohn was the use of a cinema vérité-style of filmmaking. Cohn couldn't be on the ground shooting with Al-Faqih every day, so it was difficult to capture all the moments that would go traditionally be needed for a documentary that focuses on observation.
Having to direct in the West Bank could also be difficult at times, due to the many Israeli checkpoints that pepper the territory.
What's more, during the course of shooting, there were three chief justice changes in the Shari'a courts. This meant Cohn had to request permission to access the courts every time there was a regime change.
"That was definitely a difficult process because these are busy individuals – who ultimately gave me access to all and any courts –  but it was a challenge navigating that without being on the ground," Cohn says.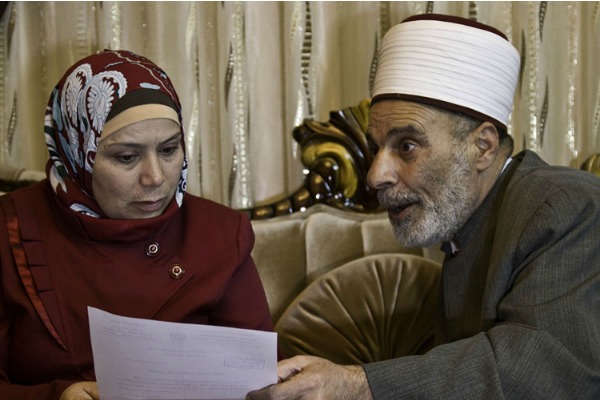 As an independent filmmaker, Cohn said raising funding for The Judge was difficult. For a few years, she self-funded the project.
Fortunately, Cohn was able to get some traction with private donors and held fundraisers in her hometown of Salt Lake City, Utah. The Hartley Film Foundation provided the initial seed money for the project and later, Cohn received support from Utah Humanities. She also won the American Documentary Film Fund pitch, which helps support indie filmmakers.
But the biggest funder on the project came from the San Fransico-based doc funder ITVS.
"We were fortunate to have received Open Call funding from them earlier this year," says the director.
While being a female director in a notoriously male-driven environment often has its challenges, Cohn says there were a few unexpected benefits while working on the film. The chief justices saw her presence as a woman as non-threatening, and were skeptical of the film's ability to have an impact, thus giving her more access opportunities than she may have had otherwise.
"It benefited me to be a woman with a small camera," she says.
The Judge is produced by Cohn; executive produced by Geralyn Dreyfous; Diana Lady Dougan; Barbara Dobkin; Patty Quillin; Sally Jo Fifer; and Lois Vossen.
The Judge world premieres at TIFF Sept. 11 at 3:45 p.m. at the TIFF Bell Lightbox