"I have a feeling I will never make a film like this again in my life," says Serbian director Mila Turajlic of her new doc. "A story set in my childhood home, using our family history to tell the story our country. In that sense, the project means perhaps too much."
Turajlic's new doc The Other Side of Everything, had its world premiere at the 42nd annual Toronto International Film Festival earlier this week.
It starts with intrigue: a set of doors in her family's living room that has been locked for 70 years. Like many large apartments under communism, her home was divided in 1945 to accommodate multiple families. The story behind the doors is a catalyst for the director to explore the way politics has shaped the lives of those living in Serbia and the former Yugoslavia for the past century.
The film follows the trajectory of Serbia from the perspective of Turajlic's mother, Srbijanka, a professor who has been a public voice of resistance – from communism to former president Slobodan Milošević.
The director (pictured, below) describes the doc as a "political ghost story" with a structure similar to a novel, in that it follows a family through several generations.
Through that format, Turajlic was able to "trace the political currents of a country while at the same time dig into deeper questions of how we are shaped by our roots and family, what we do with the things we inherit and the way each one of us builds his life."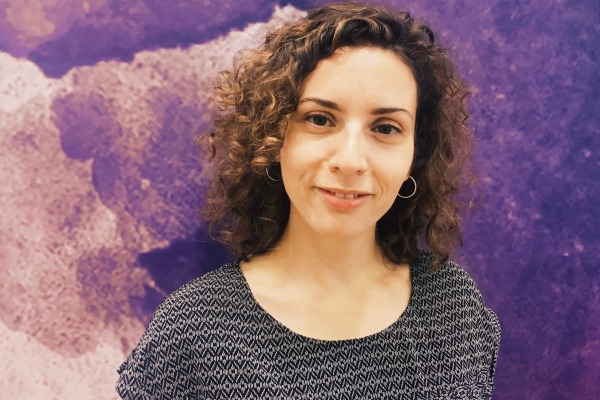 Realscreen caught up with Turajlic to talk about the new movie, how it was funded and what she wants audiences to take away from her latest work.
The following Q&A has been edited for brevity and clarity.
What was the genesis for the film?
The genesis came out of the blue one time when I was telling someone about our family home, describing the way we've been living with these invisible neighbors since the Second World War. When I was a child I had seen nothing strange in that. I had reached my late twenties at this point, and bizarrely it was the first time it struck me that it was actually a highly unusual situation, one that offered an interesting prism through which to understand my country.
I also realized that the context I had grown up in, this political salon that my grandparents had created in our house, and my parents had continued, had always provided me with this privileged viewpoint on understanding this whirlwind of major events that were breaking over our heads.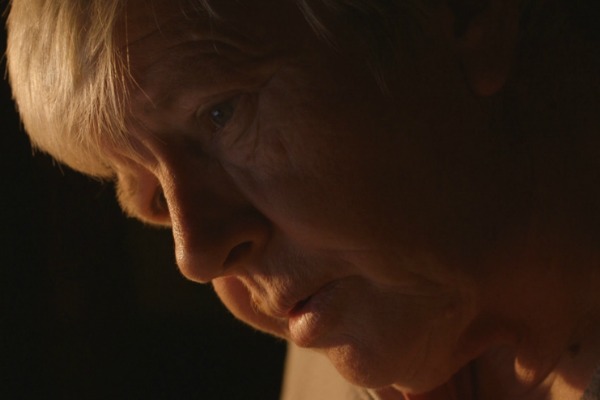 What was it like for you to interview your own mother as she, in many ways, is the subject of the documentary?
My biggest problem was that my mother is so used to journalists and giving speeches, and to lecturing, as she has been a professor all her life, that I needed to find the right way to break through those essentially protective modes of communication, to find the true intimate tone of our conversation.
It helps that at the start of the film I didn't see her as the subject — for me it was the apartment and she was its caretaker. Over time I began to realize that the questions I am posing to her have their place in the dramaturgy — that we are essentially developing this mother-daughter dialogue that stands in for one generation confronting another. But I have to confess that I  took advantage of the fact that as a mother, she basically did this as a favor to me as her daughter, and that she couldn't say no to me.
Did you have any production challenges?
It's a strange mode to spend the better part of three years in, when your home is essentially your shooting location. Everything is a potential scene. Every time the door rings, every phone call, every time there's a noise outside the window, you have to be alert because it could be interesting.
It was like being in this heightened combat mode while doing everyday things. The camera always had to be nearby, charged and ready, and my mind always had to be also thinking dramaturgically. The toughest was filming the group scenes — these people are guests in our house. I have known most since my birth. They have come for a relaxed evening, definitely not with the intention of being scrutinized by a camera. Becoming an accepted presence in their midst with my camera took a lot of time.
Another major challenge was reassembling the archives of the 90s, particularly those of the protests and resistance against Milošević. During that era, only private independent TV stations and some cameramen filmed what was going on (state television didn't cover that) and every now and then the police would break into their offices and confiscate their tapes. And they are gone. So it was a question of finding people who are still guarding some of that stuff in their basements. Which effectively means that the images of resistance in Serbia are gone.
Were you ever afraid for your safety or the crews while shooting with protests taking place?
The police rang on the door once when I was filming their barricades from the window, threatening to come into the house and confiscate my equipment if I didn't hand over my material. And there was the night when the hooligans I was filming spotted me and I heard them come into the building — it was a little bit unsettling. It's a case of 'we know where you live'. But on the whole, it wasn't any more dangerous than being on the streets in the protests in the 90s.
Do you have any concerns about the political nature of the film and how this could impact you on future projects?
Perhaps. But I would be betraying my mother, her attitude, and the entire point of this film if I thought about that.
You've touched upon your roots in your past doc Cinema Komunisto. Does The Other Side of Everything represent a continuation of themes from your first film or does it break away from those themes?
I'm sure that in some way this is a continuation of dealing with the trauma of growing up in a country that in breaking apart, lost its ability to narrate itself.
But I guess with this film I am trying to come at that problem, or that need within me, from a completely different angle. Cinema Komunisto felt like a more epic 'voice' whereas here I was aiming for something more poetic and intimate. At the same time politically, they are told from different view points — with this film telling in some ways 'the other side' of communism.
But I feel that it is only in telling stories in this way with a more complex, multi-dimensional understanding, with nothing being simple or easy, that we actually approach what was the real lived experience.
How did you get funding for The Other Side?
The process of funding this film was essentially pure, pure luck in meeting the right people who I could lean on. They fundamentally understood the film I was trying to make and, every time I lost that vision they would help me find it, and had the patience to support a process that ended up lasting five years.
There were several times during the fundraising stage where we chose to walk away from certain types of financing because the conditions the money was attached to weren't aligned with the creative vision of the film. I was lucky in that Carine Chichkowsky, who I met through the Eurodoc program, produced the film with me and really fought for finding the right creative collaborators and the maximum editing time, which is what this film needed.
We started off winning support from our national film funds (the Serbian Film Center, and Aide aux cinémas du monde in France) which allowed us to apply to Eurimages, and then the Doha Film Institute came on board.
We were supremely lucky to have a champion in Hanka Kastelicova, who took the project with her to HBO Europe and would fly to join us in the editing room every time we needed feedback and her perspective. Sabine Rollberg, who took the project for ARTE-WDR also intuitively understood it, and that's where I feel so lucky — we all shared the same vision for the film.
Who is the target audience for this film?
I think this is a film for people who remember a lot of Yugoslavia and its breakup and who would think  "Oh, I never saw this story from that side" or "it was never told like this in the Western media."
But I'm actually most amazed with the reactions of the youngest people who've seen the film, who are around 22 years old. They had a very emotional reaction to the film, and it was because of this confrontation at the end, where I tell my mother I want to leave the country, and when she stares me down asking if I have it in me to speak up, because someone in our generation will have to take on that role. They told me it made them confront how much they personally invest in fighting for their future.
What do you want audiences to take away from The Other Side of Everything?
I guess exactly that — a space for an inner reflection on what their parents and grandparents had to fight for, what each one of us has done in our life, how much we switch off or choose to engage, and what are the consequences — not only for our communities but for our ability to look ourselves in the mirror.
The next screenings of The Other Side of Everything are on Sept. 14 at 4 p.m. at at Scotiabank Theater, and Sept. 16 at 12 p.m. at Scotiabank Theatre.