U.S. net A&E is to follow teams of emergency responders from across America during their overnight shifts in the forthcoming Nightwatch spin-off, Nightwatch Nation, which premiers Thursday (Aug. 16).
premieres Aug. 16 at 10 p.m. ET/PT on A&E.
Produced by Wolf Reality and 44 Blue Productions, the new 10-part unscripted series follows emergency medical technicians (EMT) in Yonkers, New York; Austin, Texas; Tucson, Arizona; and Baton Rouge, Louisiana, as they work the overnight in their respective cities, saving lives and responding to hundreds of emergency calls.
Nightwatch Nation expands on the original Nightwatch formula, which followed police, firefighters and EMTs and was based entirely in New Orleans, Louisiana in the first three seasons, and Tampa, Florida in season four.
The new spin-off focuses on EMTs but also takes viewers into emergency call centers for the first time.
Wolf Reality's Dick Wolf and Tom Thayer serve as executive producers alongside 44 Blue's Rasha Drachkovitch and Robyn Younie. Executive producers for A&E Network are Devon Graham Hammonds and Molly Ebinger.
Drachkovitch (pictured below), 44 Blue's CEO and co-founder and Nightwatch Nation producer, spoke with realscreen about Nightwatch Nation ahead of its premiere across A&E on Aug. 16 at 10 p.m. ET/PT.
This interview has been edited and condensed for clarity and length.

How did the idea for Nightwatch Nation come about?
It was a meeting with legendary producer Dick Wolf. He's built an amazing franchise, and we'd been talking a while about doing some projects together in the non-scripted space. He was really interested in doing a version that covered police, fire and EMTs, and we had a really good in in New Orleans with the mayor, Mayor Landrieu, so the original idea was, "Let's go talk to the mayor."
Dick said, "We'd love to get the keys to the city," and the mayor thought it was a great way to showcase New Orleans' finest. We did three seasons there, following NOPD, NOFD, EMS, and we did one season in Tampa, Florida, and we were off and running. The model was, "Keeping us safe while we sleep." We followed these three groups of first responders between the hours of 8 p.m. and 4 a.m., and that was really how it started.
And with Nightwatch Nation, what do you feel that the move to other cities adds to the series?
We were kind of inspired by the huge success of Live PD on A&E, where they go to multiple cities across the country. That show is pretty fantastic in its scope, and we went to A&E and said, "With the success of Nightwatch, how about a similar model?"
There was a pretty big social media following, a lot of first responders love the show, so we were getting calls like, "Hey, come out to our city. We've got an amazing group here." So, in this 2.0 version, we reduced the scope down to just following EMTs, so no more police and fire. We were able to get into Yonkers, Baton Rouge, Austin, Texas, and Tucson, and it really gives the show a bigger feel. It's great for pacing, for accent, characters, calls – everything is much broader and we're really happy with the results.
You mention first responders reacting positively on social media. What do you see as the audience for a show like this? Who do you think it appeals to?
A&E has really done an amazing job. Their Thursday night line-up focusing on the extreme human experience, real premium content, whether it's Intervention, or whether it's Live PD, they really take viewers into areas that are truly life and death. The audience that watches these types of shows really can appreciate what it's like to see someone's worst day — someone is fighting for their life — set against someone's best day — a paramedic who is saving someone's life. It's pretty compelling. And I think we're in an environment where you're seeing a lot of negative imagery, so to be able to see real life heroes doing amazing work is also fulfilling.
What are some of the challenges that come with producing a series like this, that seems quite ambitious?
Every city has a different pace and a different tone. First and foremost, the toughest thing is getting permission, and convincing cities, starting with the mayor all the way down to their first responder agencies, to trust us. They're doing real, important work, protecting the citizens of their communities.
That's the first obstacle, getting the trust. And then the second, just as important obstacle is maintaining that trust, and making sure that we're not the story, that we're there to capture this highly dramatic flashpoint in people's lives while being literally a fly on the wall and not being in the way.
That's why our crews are super specialized, super professional. They're comfortable working in uncomfortable situations. You can imagine what you'd see on a given night across the country.
Did you experience any pushback at all?
A lot of nos from agencies. We blanketed the country, and not every group wants to say yes. We totally get that. What was really the best calling card was to show them the show. We showed them New Orleans, and we showed them Tampa, and we encouraged them to call public affairs, call the mayors of these cities, and we left on such good terms that they basically helped sell for us.
It's not for every city, but I think especially the four cities I mentioned earlier, they have so much to offer, so much to show off. A lot of that is just in the character of the first responders. It was a chance to show off their EMTs in a great light.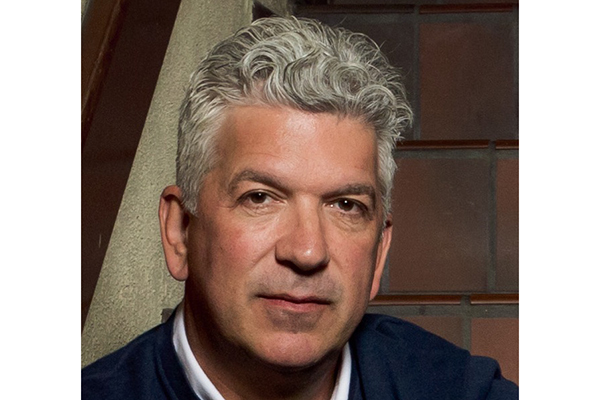 How does this project fit with 44 Blue's brand, and why is it such an important title in your production slate?
That's something we're really proud of. From Lockup to Pit Bulls and Parolees to various shows over the years, we've always looked at the extreme human experience. So it fits, we're attracted to stories of second chances, of redemption, of life and death. It really felt like the right show. Being affiliated with Dick is hugely important, because we have so much respect for everything he's done, but on the other hand, when you can do shows about heroes and make that part of your portfolio, it's something that we're really, really proud of.
Is there anything else about the show that you think is particularly worth mentioning?
One thing that's new to the show is that we go into the call centers as well. We definitely show what the call centers are all about, and it offers another dimension to how calls are processed and basically relayed out to the field. We really think that adds to it.
We also are continuing to show the human side, so we do go home with the paramedics in the last act, and get to see them after a long night of everything that they do, whatever's going on in their lives, whether getting a diploma or graduating or having a child. It is a balance to the adrenaline of each episode. We put a human side to these heroes, and we really think that's important to see.