American cable network CNBC dove head first into the TV nostalgia wave in March. Then, it announced that it was revamping the popular shiny floor game show Deal or No Deal? for its primetime line-up, with comedian Howie Mandel set to return as host and executive producer.
The re-imagined 30 x 60-minute series will premiere on CNBC this December and marks nearly a decade since the hit game show was last in production on NBC, from 2005 to 2009.
The new series will continue to offer up high-pressure entertainment in which contestants compete for a top prize of US$1 million. Participants will still choose from 26 sealed briefcases filled with varying amounts of money and face a game of odds as they decide whether to take deals from a mysterious entity known as "the Banker" in exchange for what might be contained in the contestant's chosen briefcase.
New to the U.S. format's gameplay, however, is an element that drives at CNBC's core values built around "high stakes and high rewards", which will now allow players to complete one counteroffer per episode.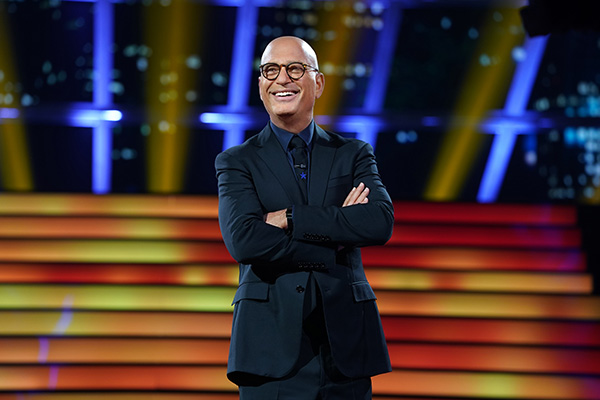 "If contestants get an offer from the banker and they feel like it's a little bit low, considering what's on the on the board, they can negotiate higher," says Jim Ackerman (pictured below), CNBC's EVP of primetime programming. "But if the banker rejects it, you have to go back and open more cases, so there's risk to it."
Another new wrinkle added to the show by set designer Anton Goss– who served in that capacity on the original series – is a new staging area that allows contestants to potentially negotiate for an item that they've coveted, whether it is a brand new Ferrari or something similar.
"The new iteration of the series is familiar, but just better and brighter, more colorful and more exciting," says Ackerman.
The revitalized shiny floor game show – now filmed at Universal Orlando Resort – is produced for CNBC by Truly Original, a division of Endemol Shine North America, and will premiere on CNBC on Dec. 5. A timeslot has yet to be announced.
The U.S. revamp of Deal or No Deal will be made available to buyers at the 2018 MIPCOM market in Cannes next week.
The Endemol Shine format currently airs in 10 countries worldwide as distinct localized adaptations.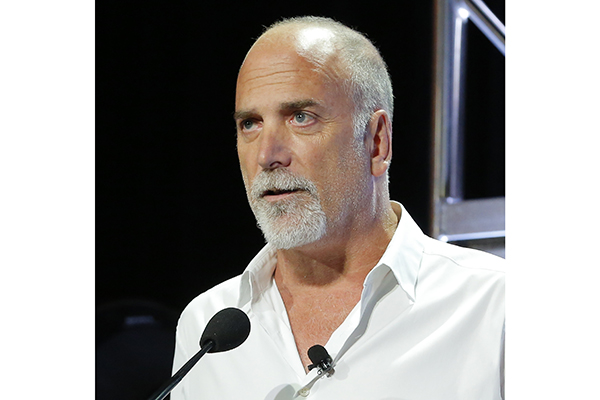 Steven Weinstock and Glenda Hersh are executive producers for Truly Original, alongside showrunner Scott St. John. Mashawn Nix is co-executive producer. Jim Ackerman and Christian Barcellos are the executive producers for CNBC.
Realscreen caught up with Truly Original co-presidents and co-CEOs Weinstock and Hersh (below), as well as CNBC's Ackerman, to chat about what sets the new Deal or No Deal apart from its predecessor and how the format was freshened up while still honoring key elements of the original.
This interview has been edited and condensed for clarity and length.
What is different about today's viewing climate that is allowing for a Deal or No Deal revival? 
Steven Weinstock: There's a certain nostalgia for this show – it's been 13 years since the first premiere and 10 years since it went off the air. Across the television landscape, a lot of networks are looking at some of their successful formats that worked in the past, and there's a tremendously positive feeling about this show and positive feelings about Howie. It made sense to us to talk to CNBC about the show because this show, at its core, has transaction, probability and money, and we thought it might be an interesting way for CNBC to engage [with] a big format.
The series previously had a home on NBC over four seasons, but how did Deal or No Deal end up on CNBC's doorstep exactly?
Jim Ackerman: We were looking to take a big swing. We've been doing a lot of reality for the last five years and we've been growing at a nice pace, and the idea became how do we make a bigger statement? Go with the show that might have been big with known IP. We ended up talking to people at Endemol and Truly Original about Deal or No Deal. At first, we looked at some of the other formats because the show is produced internationally in scores of countries, and we looked at some smaller versions of it, but the thinking was: let's take a giant swing and try to grow even faster than we're growing.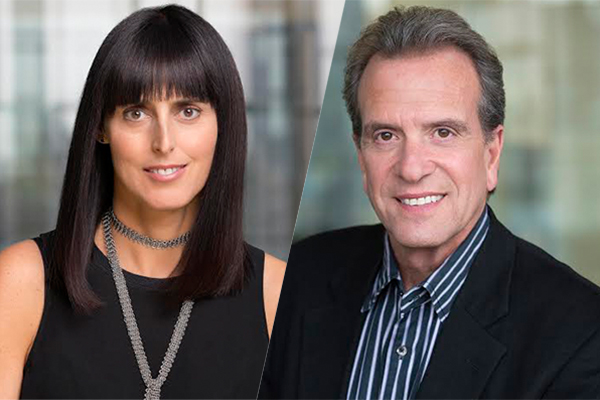 How did your team at Truly Original approach and freshen the new iteration for a new networks and a new era?
Glenda Hersh: The first thing we did was we had to reimagine that set – it had to feel like it's the 21st century, it had to be bigger, fresher, more bold and more in line with what viewers expect to see today.
We also wanted to keep the things everybody loved: the fundamental gameplay and most importantly, Howie. It really felt like Howie was an integral piece of what made Deal or No Deal so successful in the beginning. We didn't want to throw the baby out with the bathwater. We wanted to really keep the things that we thought made the show so special.
In terms of new things, we took a look at the banker role. The show is essentially a mental game between the contestant and the banker, so having a contemporary, strong woman do the all-business job of a banker really affects the show's texture and point of view – it's something you feel when you watch the game play. That shift from the original adds a pretty significant change to the dynamic of the show.
Have you made any changes in how you select and present the models? 
GH: We decided that the models were an important piece of the storytelling of the show, and we [decided] to really create more of a three dimensional view of the women. In other words, they're not just holding the briefcase and opening it. They speak in the show, we get to know them, their characters and they have an online presence. They're three dimensional women with really cool backgrounds – many of them are activists, moms, YouTube stars, entrepreneurs. They're interesting three-dimensional women.
Can you tell me about how this project fits in with your slate?
JA: It hits the big themes that we hit in all of our shows. There is life-changing money at stake. These are ultimately hours that are stories about people that are trying to improve their lives. We have that in shows like The Profit, Shark Tank and The Deed. It also speaks of that balancing act between risk and reward, which again is classic in all our shows. With Deal or No Deal, we're just stepping on the entertainment pedal a little bit more than the information pedal.